Pakistan Muslim League-Nawaz's (PML-N) leader Nehal Hashmi and two of his sons were arrested late Friday night following a scuffle between police and Hashmi's family in district Korangi of Karachi.
According to details of the incident, the two sons of PML-N leader, Naseer, and Ibrahim had a clash with a citizen after an accident in the Kala Board area of Karachi.
The police reached the spot and took both parties to the Saudabad police station to resolve the matter. However, as the police took them to the police station for a compromise, a heated exchange followed a scuffle between the on-duty police and Hashmi's family. In addition to this, TV footage shows Hashmi's son grappling with the police officers.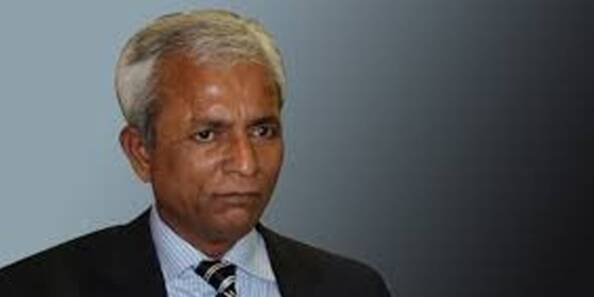 Moreover, according to SHO Rana Haseeb, Hashmi's son misbehaved and abused the police when the latter tried to help them reach a compromise. Soon Hashmi and his wife also reached the police station.
Taking advantage of the father's presence, Naseer again misbehaved with the policemen. More so, he tore the uniforms of two officers while grabbing one official by the neck.
Reportedly, Hashmi also hurled abuses to police officials. In addition to this, Hashmi's family claims the clash had erupted over a minor accident in Malir. Also that the police tried to support the other group and misbehaved with Hashmi's family including the wife of the PML-N leader.
FIR registered against all three accused
Later, taking action, the police detained the PML-N leader and his two sons in the lock-up for beating on-duty policemen at Karachi's Saudabad Police Station.
As per Korangi SSP Sajid Sadozai, the policemen demonstrated flexibility out of respect for Hashmi but his sons slapped them.
An FIR No. 324/20 has been registered at Saudabad police station on behalf of Saudabad SHO Rana Haseeb for abusing, scuffling and beating cops.
In a video circulating on social media, Hashmi's son can be seen assaulting a policeman inside the police station. The video showed Hashmi trying to stop his son and later yelling at policemen for beating his son.
While in another video, a person can be seen accidentally hitting Hashmi's wife inside the police station after which his son attacks the cops.
Furthermore, Hashmi and his sons are to be presented before a court today (Saturday).
Earlier, the PML-N leader threatened all those involved in the investigation of the ex-prime minister Nawaz Shareef family's master plan. This shows the high unprofessionalism that is present in all of the politicians of Pakistan.
What do you think of this story? Let us know in the comments section below.