The young and stunning model Neha Rajpoot recently took to social media to request her fans and followers for prayers as her family continues to be stuck in Ukraine in the midst of escalating violence.
The model's mother hails from Ukraine, with the model having grown up in the now war-torn country. Deeming the last two days "the worst times" of her life, Rajpoot expressed her feelings of distress.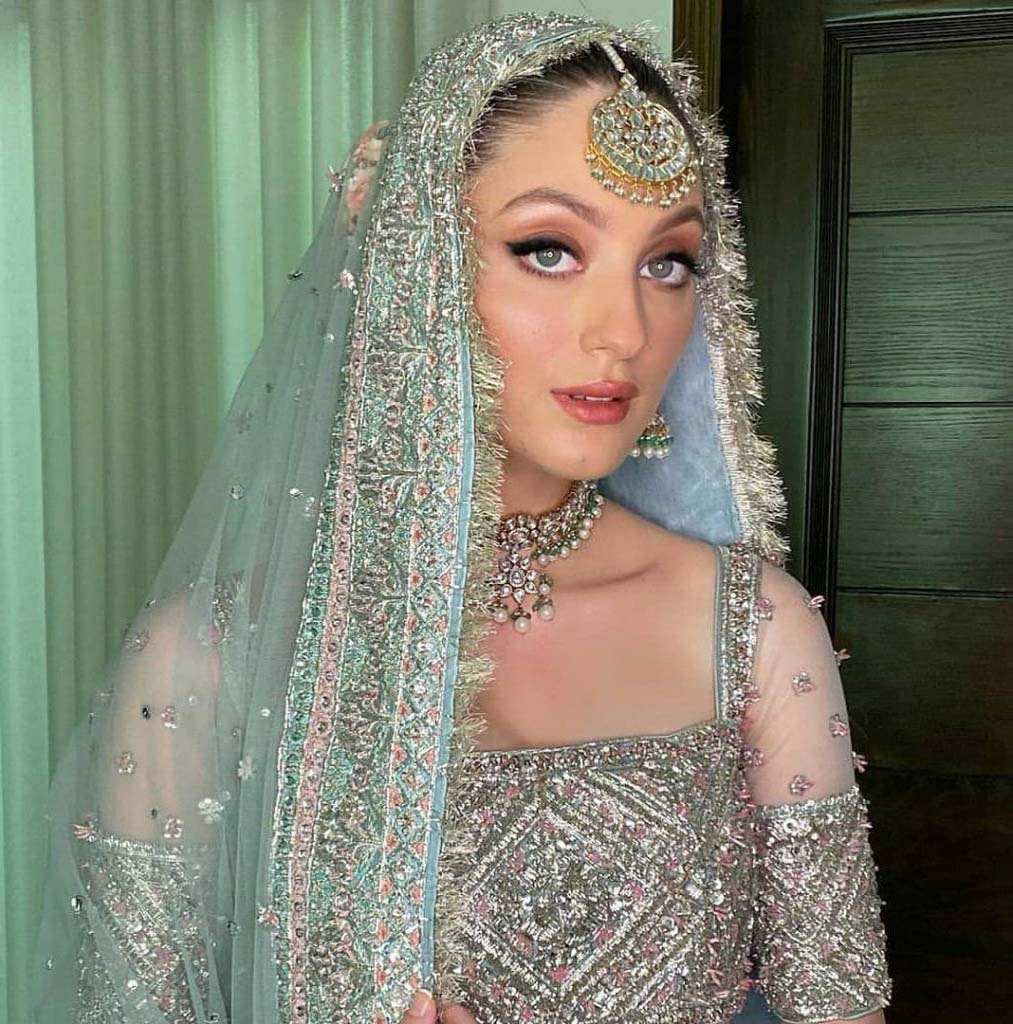 Rajpoot has been rather inactive on social media since she tied the knot with Shahbaz Taseer. Remember the way that people reacted to Sadaf Kanwal and Shahroz Sabzwari's marriage? Well, it was the same for these two.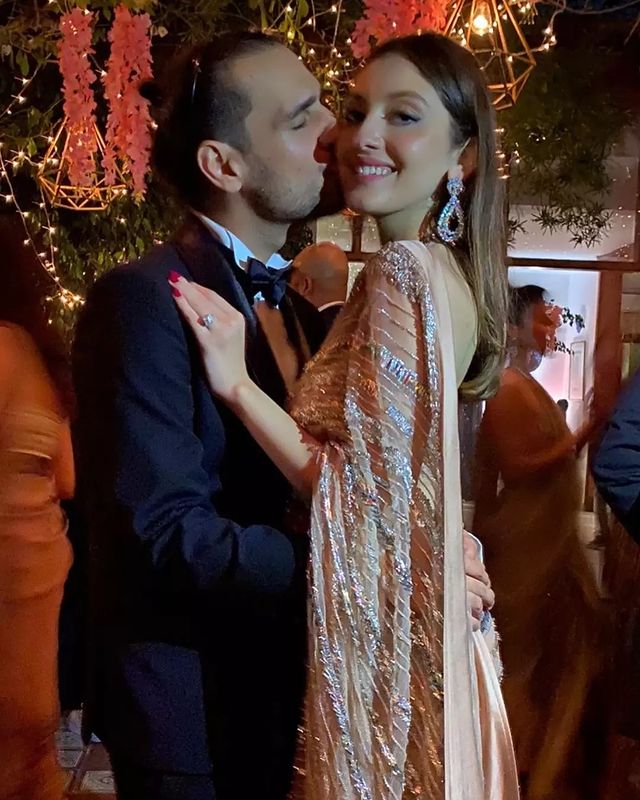 The model recently took to Instagram stories to request her fans and followers for prayers. "The past couple of days have been the worst times of my life," wrote the model as she shared a picture of the flag of Ukraine. "I can't even express the amount of pain and fear in my heart right now."
Elaborating on the situation, the model continued, "My family is fighting for their lives in Ukraine. The feeling of helplessness is indescribable. I pray for world peace and for the end of this horrific war. Please pray for my countrymen".
Model requests for prayers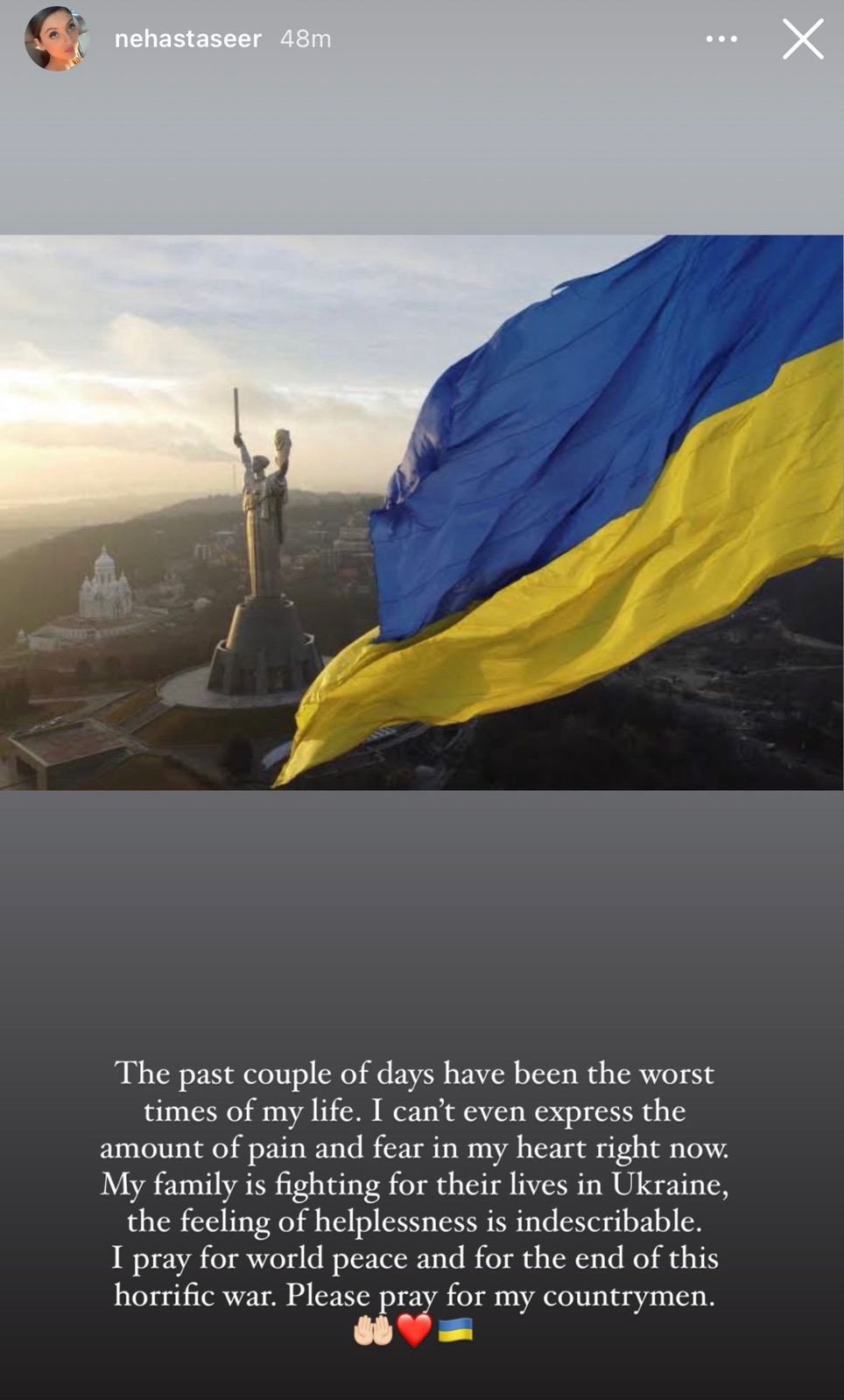 Russian and Ukrainian forces clashed on the outskirts of the Ukrainian capital on Saturday as authorities urged citizens to help defend the city from advancing Russian forces, reported Reuters.
Heavy, frequent artillery fire and intense gunfire, apparently some distance from the city center, could be heard in Kyiv in the early hours, a Reuters witness said. The Ukrainian military claimed Russian troops attacked an army base on the main Kyiv avenue but the assault was repelled.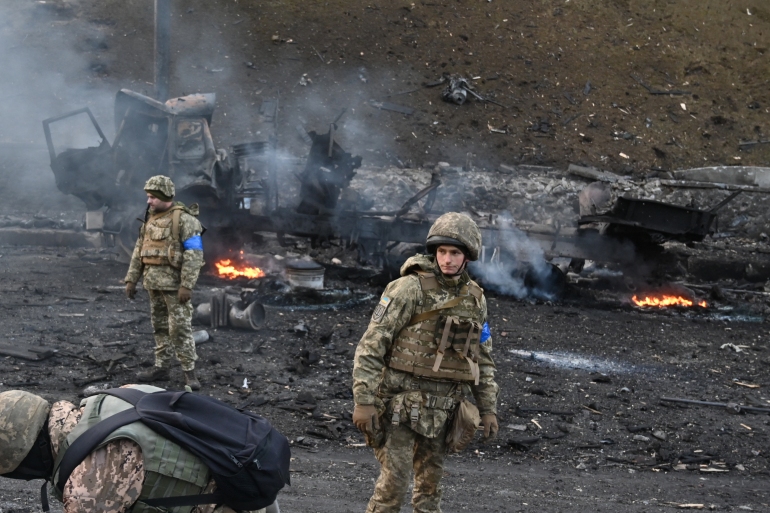 But even as the fighting grew more intense, the Russian and Ukrainian governments signaled an openness to negotiations, offering the first glimmer of hope for diplomacy since Russian President Vladimir Putin launched the attack on Thursday.
Dr. Noel I Khokhar, Pakistan's ambassador to Ukraine, on Thursday said 1,500 Pakistanis, including 500 students, are present in war-torn Ukraine.
While the Pakistani students are stuck, one of them claims the Pakistani Embassy asked him to cancel his flight to Kyiv, promising that it will assist with evacuating all students, but after the invasion of Ukraine, no help was provided.
Explainer: Why Is Russia Invading Ukraine & What Does Putin Want?
What do you think of this story? Let us know in the comments section below.