Neelum Valley, a popular tourist spot in Azad Kashmir oversees a large number of people flocking from all over Pakistan to experience the enticing attractions. Visiting recreational spots, it is bound for every individual to get a hard grab of safety precautions and possible hazards. Due to the geographical state of such places, safety is a mandatory call for everyone.
Recently, a family was on a trip to Neelum Valley. A tragedy dawned on them after one of their family members drowned and when other members rushed to rescue, they tragically reached the same fate.
It happened when a girl, trying to capture a selfie tripped her foot and fell into the river. Her brother, Tallah Khalid, dived to rescue her. Their elder sister jumped next, followed by their parents, all in an attempt of rescue. We got in touch with one of the friends of Tallah Khalid, he passed away while rescuing his sister. His friend shared the following screenshots when he got to know about it.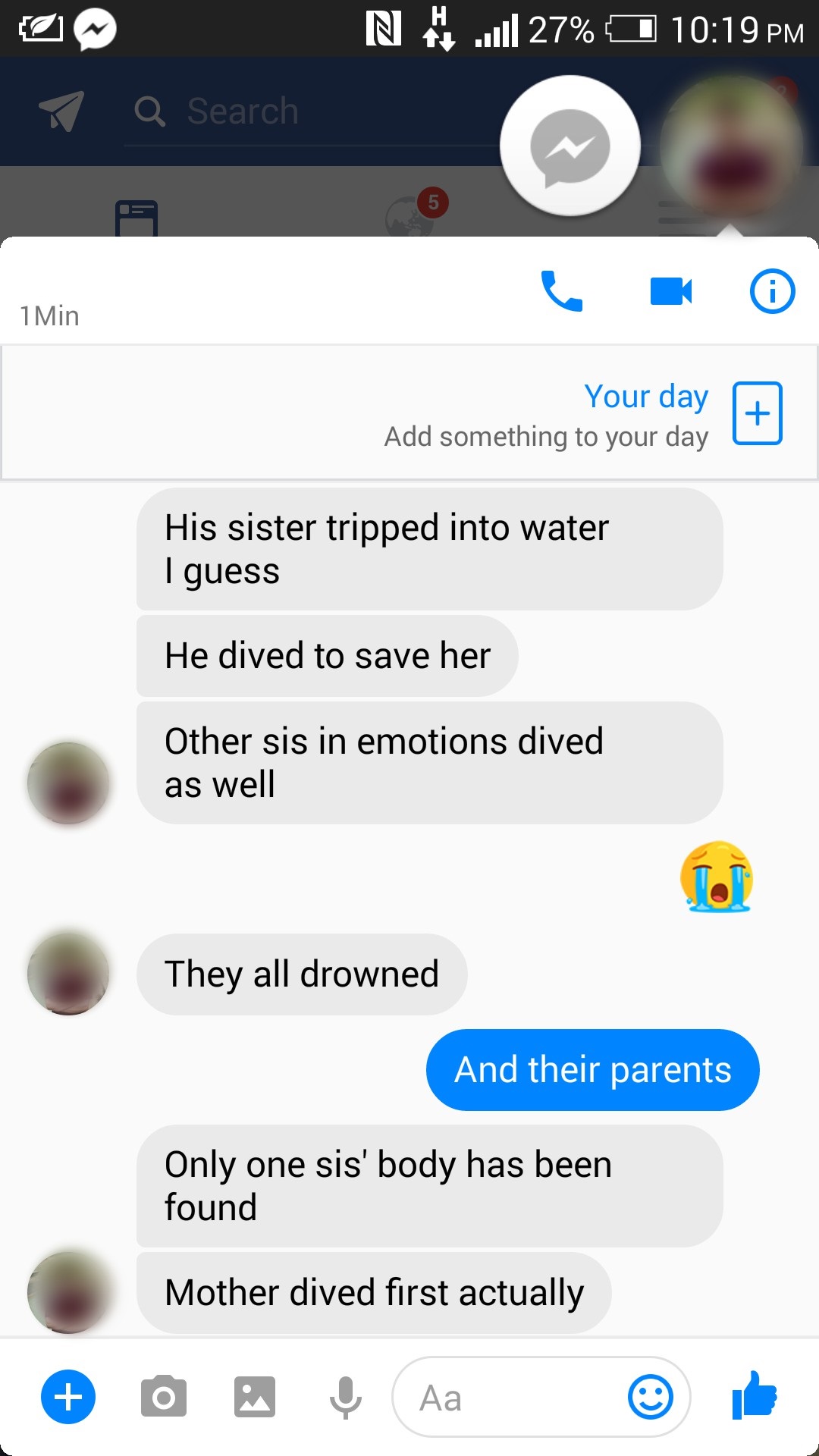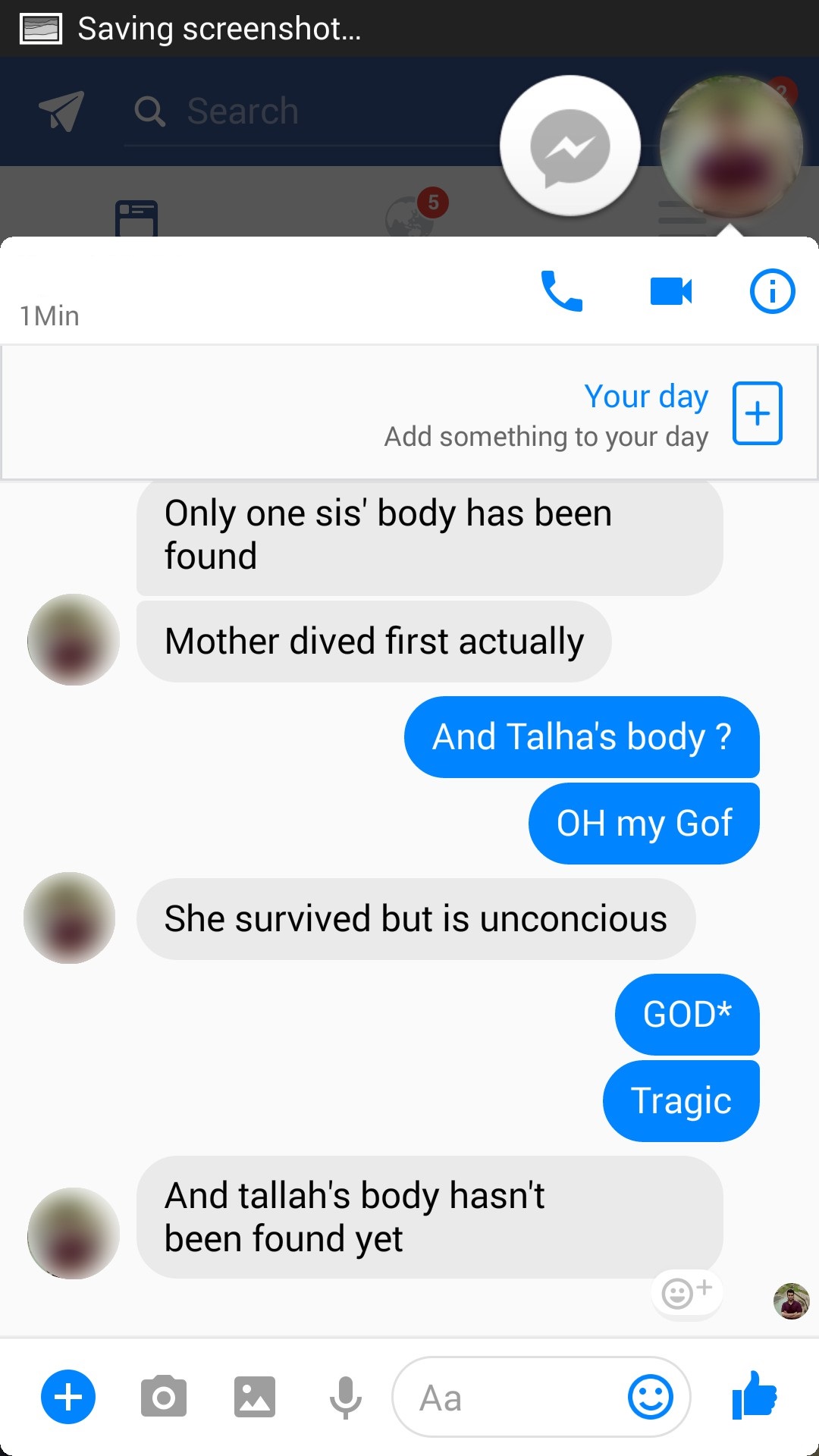 Parents were fortunately rescued, however, they are critically injured. All three siblings passed away. The body of the elder sister has been recovered. The bodies of the rest of the two siblings have not been found yet. Army and Naval forces are engaged in recovering them, reportedly.
About Tallah, he was an intelligent person, as told by his friend. He topped his class and studied in Abbottabad Public School from 7th to 12th grade. He was awarded the honorable duty of "senior prefect of Iqbal House", due to his character and discipline.
He graduated from Abbottabad Public School and got selected at Kohat Institute of Medical Sciences. Tallah was a student of the 1st year, MBBS.
It pains to mention how something so little cast such a catastrophe for this family. Our sincerest condolences go out to this family. For the survivors, life may be nothing now but our prayers go out to them in this tragic time.