Both Neelam Muneer and Mawra Hocane are a perfect example of beauty with brains, they sing in Pashto as well! People love their flawless acting skills. Be it, Muneer, in Dil Mom Ka Diya or Hocane in Nikhar Gaye Hain Gulab– both played their roles outstandingly and will be remembered by their fans for a long time!
In addition to this, they are also known to model for popular brands and appear in stunning photoshoots. However, today, we are not here to talk about their successful careers, but their singing skills.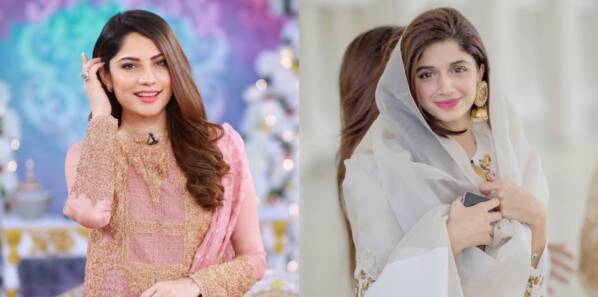 Oh yes, you heard that right! These two talented actresses of Pakistan do not only possess the acting skills but also sing quite well. Today, we are going to talk about Mawra Hocane and Neelam Muneer singing a Pashto song.
Here is the video of Khan and Hocane singing the same Pashto song
Holy moly, what a tough competition! Well, we will leave it to you to judge who sings the best. If you ask us, it is quite hard to tell. Just look at how adorable they look singing! Both have beautiful voice, don't they?
While Hocane started her career with the show Maryam in 2009, Muneer started hers with the 2016 romance show Thoda Sa Aasmaan. As you all know, both of them are now critically acclaimed remarkable actresses.
First with their great performances in television series, and now with their mesmerizing voice. These gorgeous ladies never fail to win the hearts of thousands and millions of fans.
Oh, wait! How can we forget Muneer's alluring dance moves? Well, she certainly is multi-talented. From acting, singing, to dancing, she can pull off almost anything! And if we talk about Hocane, she is no less. She has had quite a successful journey from Lollywood to Bollywood.
Anyhow, we would love to know your take on their singing skills. Who do you think sang the best? Also, if there were a Pashto singing competition to be held, who do you think would win?
What do you think of this story? Let us know in the comments section below.