Disclaimer*: The articles shared under 'Your Voice' section are sent to us by contributors and we neither confirm nor deny the authenticity of any facts stated below. Parhlo will not be liable for any false, inaccurate, inappropriate or incomplete information presented on the website. Read our disclaimer.
A team of dynamic engineers from NED University of Engineering and Technology participated in an international Engineering Design Competition, Formula North 2018. The team's first-year car was the only representative of Pakistan in the contest which propelled the team to strive hard to succeed.
Formula SAE is a collegiate design competition providing university students with the challenge to design, conceive and fabricate a prototype formula racing car. The competition further is added with an entrepreneurial twist as participants are tasked to devise a business model around a hypothetical company which fabricates 1000 car units annually.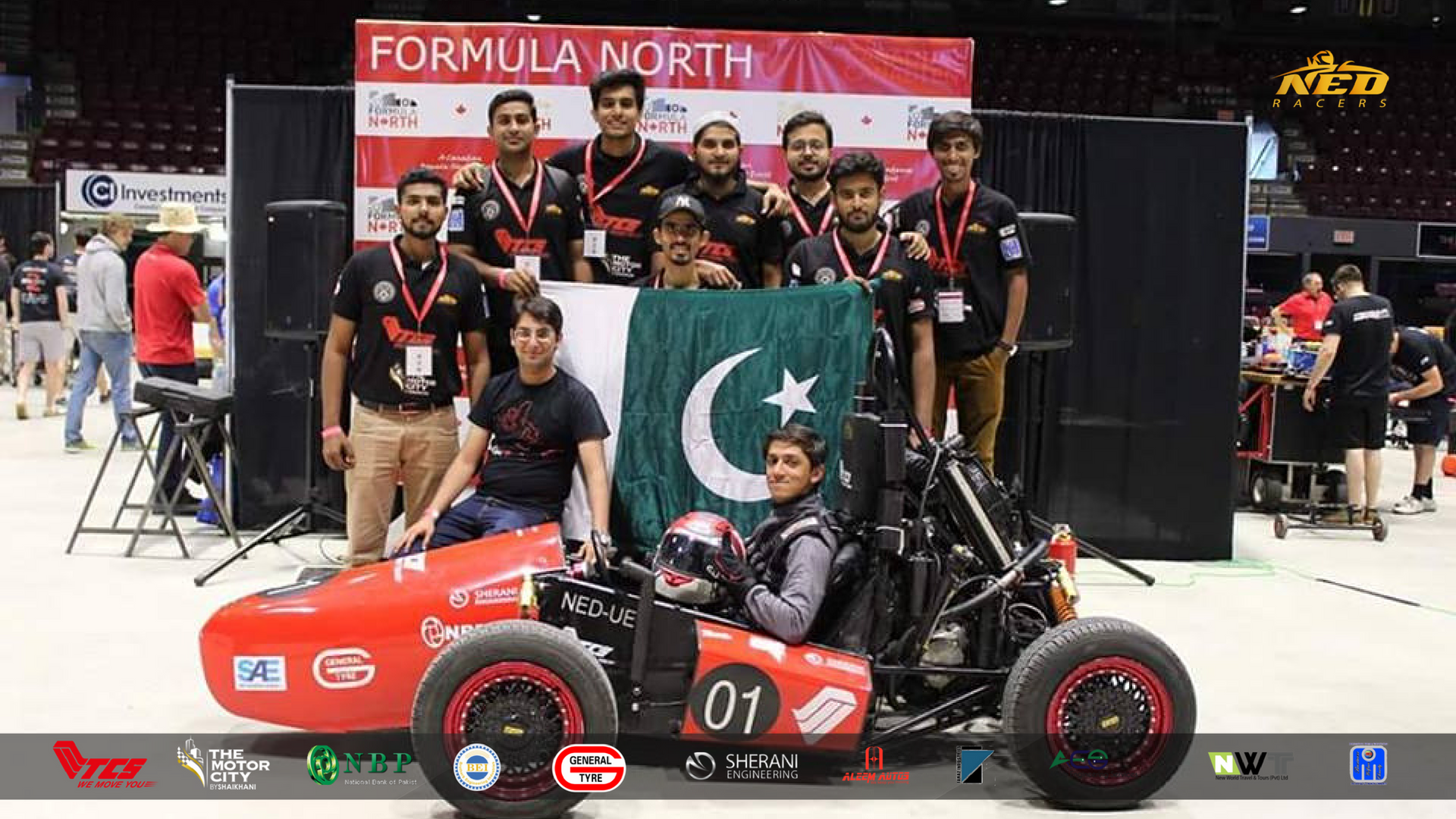 Formula North was held at Barrie Molson Centre, Barrie, Canada from 31st May to 3rd June 2018. The competition hosted teams from all over the world, the majority being from North America. NED Racers having been involved to build this car since December 2016, They tried to keep the cost as low as possible by localizing parts and self-engineering most of the components that have been used on the car. They were able to manage the complete production of the car in only $7000 whereas budgets of other teams participating reached up to $100,000.
However, the journey was not easy. NED Racers faced a major setback at the start of the competition due to a delay in shipment but they made their way through the contest in the last two days where they worked to impress the jury clearing their major goal by passing technical inspections. 
"I am proud of my team and all the effort they have put in. We have achieved our biggest goal, clearing technical inspections, which is something that most first-year teams fail at. The car was bound to run on track had there not been a delay in delivery. Nevertheless, we're keeping our heads held high and taking no remorse with us from the competition.", Waqas Ahmed Siddiqui- Team Leader, NED Racers.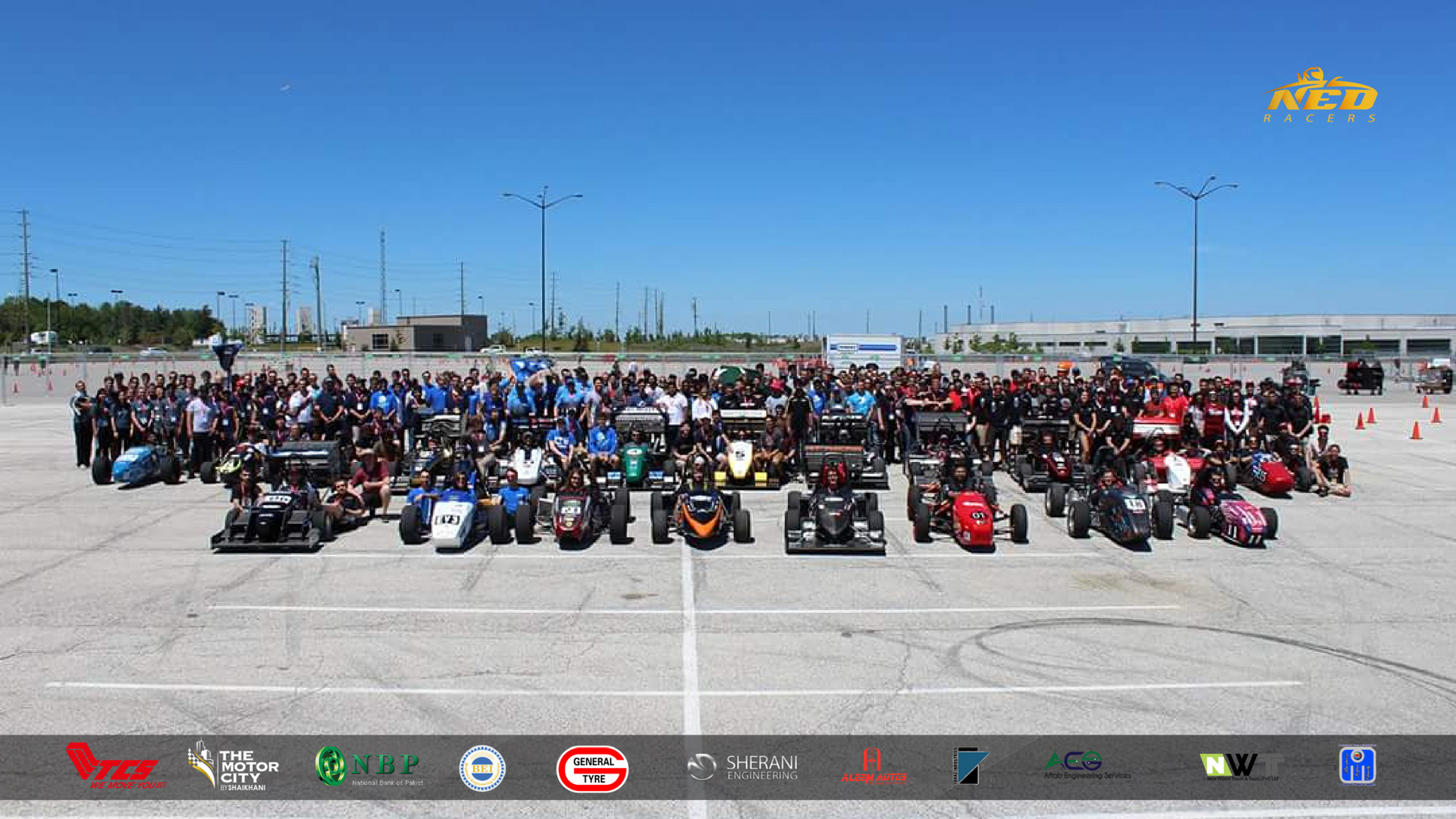 Their car NR18c, won hearts at every stage of the competition. The judges were very impressed by the design of NR18c and the skill of the team. NED Racers finished 23rd out of 27 in a competition comprising of teams that have been participating in Formula SAE competitions for over ten years. They received a Special Mention from the Chairperson of Formula North, Cathy D'Souza, at the closing ceremony of the competition.
The team believes that this is only just the beginning. The team is currently focusing on ensuring talent regeneration and encouraging maximum women participation. They are also exercising their learnings and have launched apprenticeship programs where they would be working and training the new lot to improve the car for future participation.