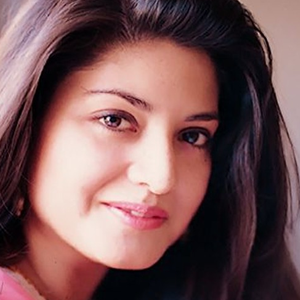 Nazia Hassan biography
Nazia Hassan was a Pakistani singer-songwriter, lawyer, and social activist. Referred to as the "Queen of Pop" in South Asia.
Fact File
Born: 3 April 1965 – Karachi, Sindh, Pakistan
Died: 13 August 2000 (aged 35) – London, UK
Resting place: Hendon Cemetery and Crematorium, London
Occupation:
Singer-songwriter

Lawyer

Political analyst

Philanthropist
Years active: 1980–1992
Spouse: Mirza Ishtiaq Baig – ​(m. 1995; div. 2000)​
Children: Arez Hassan (son)
Relatives – Siblings:
Zoheb Hassan (Brother)

Zahra Hassan (Sister)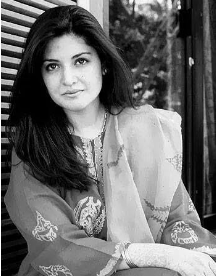 Biography
Nazia Hassan began her music career at the age of 10 and went on to become one of the most prominent singers across South and Southeast Asia. Along with her brother, Zoheb Nazia Hassan, she went on to sell over 65 million records worldwide.
Throughout her singing career spanning over 15 years, Nazia Hassan became one of Pakistan's most popular celebrities. She was a recipient of Pakistan's civilian award, Pride of Performance. In addition to singing, she also engaged in philanthropic activities and was appointed by UNICEF as its cultural ambassador in 1991. Nazia Hassan was revealed to have dealt with several issues in her personal life, such as depression. On August 13, 2000, Nazia Hassan died of lung cancer in London at the age of 35.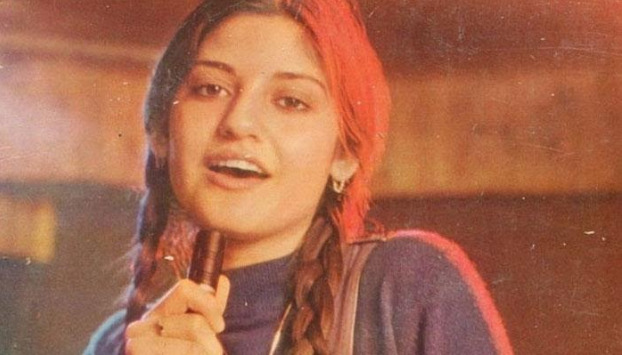 Personal Life
Nazia Hassan was born in Karachi, Sindh, Pakistan, and brought up in Karachi and London. She was the daughter of Basir Hassan, a businessman, and Muniza Basir, an active social worker. She was the sister of singers Zoheb Hassan and Zara Hassan.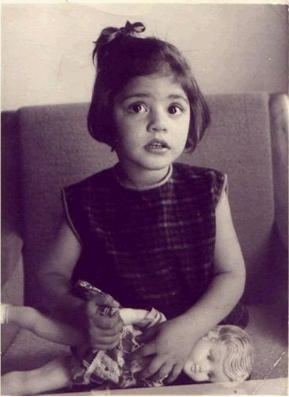 Nazia Hassan received her Bachelor's degree in Business Administration and Economics at the Richmond American University in London. In 1991, she became an intern in the Women's International Leadership program at the United Nations. Later, she went on to work for the United Nations Security Council. She held a London University Law (LLB) degree.
On 30 March 1995, Nazia Hassan married businessman Mirza Ishtiaq Baig in Karachi's Islamic wedding ceremony. This took place after her being diagnosed with cancer. They have a son, Arez Hassan, born on 7 April 1997. The marriage ended in a divorce ten days before Nazia's death. In an interview later, her brother Zoheb Hassan related that Nazia's personal life was filled with turmoil and she fought personal battles incessantly.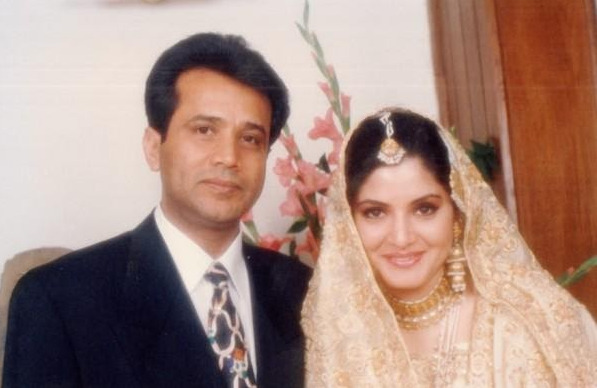 Career
The singer was only ten years old when her music career began.
Nazia Hassan made her singing debut with the song "Aap Jaisa Koi", which appeared in the Indian film Qurbani in 1980. She received praise for the single and won the Filmfare Award for Best Female Playback Singer at the age of 15 in 1981, becoming the first Pakistani to win and currently remains the youngest recipient of the award to date. Her debut album, Disco Deewane, was released in 1981, and charted in fourteen countries worldwide, and became the best-selling Asian pop record up at the time. The album included the English language single "Dreamer Deewane," which led her to be the first Pakistani singer to make it to the British charts.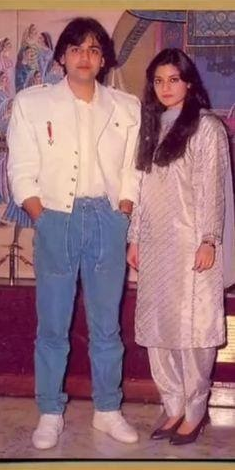 Nazia Hassan followed up with the albums Boom Boom in 1982, part of which was used as the soundtrack of the film Star (1982), Young Tarang in 1984, and Hotline in 1987. Her last album, Camera Camera in 1992, was part of a campaign against drugs. Along with her brother, she also appeared in several television programs. In 1988 she appeared in Sung Sung with music maestro Sohail Rana. They also hosted the first-ever pop-music stage show, Music '89, produced by Shoaib Mansoor. Her success played a key role in shaping the Pakistani pop music scene.
Philanthropy
Nazia Hassan used her abilities to promote social causes. She especially worked for children, youth, and women in distress residing in Karachi's underprivileged areas. She supported the Inner Wheel Club of India and helped raise funds for it. In Pakistan, she established the organization BAN (Battle Against Narcotics) and became an active member of organizations such as Voice of Women, National Youth Organisation (Pakistan). She is credited for her part in the introduction of mobile clinics in Lyari Town to make medicine more accessible to those deprived- and in dire need of it.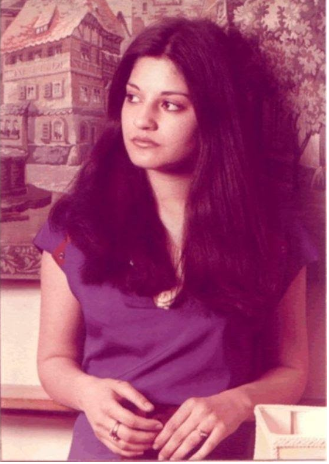 Nazia Hassan worked with Javed Jabbar, former Information minister, to raise funds for Tharparkar and Rajasthan children. She went to a very large number of schools to hand out toys to poor children and gave talks on the subject of social awareness for the underprivileged. Nazia Hassan never forgot all the schools' love and support and always spoke about them with great affection. The worthy staff and the students of St Joseph's Convent School, Mama Parsi School, and many others had gone out of their way to help the cause.
In 1991, she joined the United Nations Security Council at the United Nations Headquarters in New York City and worked there for two years. In her third year, she offered her services at UNICEF. Her social and academic excellence won her a scholarship at Columbia University's Leadership Program. Still, she was unable to take up the offer because she was diagnosed with cancer around this time.
Death
Nazia Hassan fought a long battle with cancer during the last years of her life and died of lung cancer in London on 13 August 2000 at the age of 35. She had been admitted to North London Hospice in London three days earlier when her condition deteriorated. She showed signs of mild recovery the day before she died, and it was thought that doctors would allow her to go home.
The next day, her mother, Muniza, was called to the hospital, where her daughter had started coughing heavily at around 9:15 am. She died within minutes. Following a Namaz-e-janaza at Golders Green Crematorium, Nazia was buried at Hendon Cemetery (Muslim Section) in London per Islamic rites.
Awards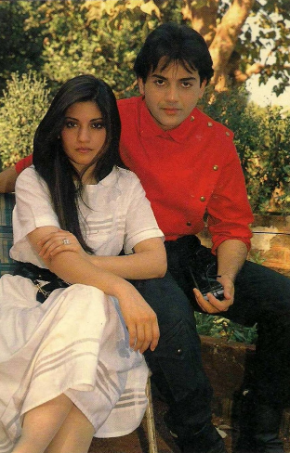 She received a Filmfare Award in 1980 for Best Female Playback Singer, as well as another nomination for the same award in 1983. She is also the recipient of the Pride of Performance, an award bestowed by the Islamic Republic of Pakistan to recognize people who have made "an especially meritorious contribution to the field of literature, art, sports, science, and education". The award was presented to Muniza Basir, Nazia Hassan's mother, by the President of Pakistan Pervez Musharraf in an official ceremony held at Islamabad in 2002. She is also the recipient of a Golden Disc Award.
Songs
Album: Disco Deewane – 1981
"Aao Na"

"Disco Deewane" (I)

"Leykin Mera Dil"

"Mujhe Chahay"

"Komal"

"Teray Qadmon Ko"

"Dil Mera"

"Dhundli Raat"

"Gaein Milkar"

"Disco Deewane" (II)
Album: Boom Boom – 1982
"Boom Boom" 

"Ooee Ooee"

"Jana" 

"Zindagi"

"Muskuraye Ja" 

"Star"

"Khushi" 

"Dheree Dheree" 

"Koi Nahin"
Album: Young Tarang – 1984
Aag – Nazia Hassan

Dum Dum Dede – Nazia Hassan

Chehra – Zoheb Hassan

Kya Howa – Nazia Hassan

Dosti – Nazia Hassan & Zoheb Hassan

Ashanti – Zoheb Hassan

Sunn – Nazia Hassan

Medley – Instrumental

Ankhien Milane Wale – Nazia Hassan

Pyar Ka Jadu – Zoheb Hassan
Album: Hotline – 1987
Telephone Pyar – Nazia Hassan & Zahra Hassan

Hum Aurr Tum – Nazia Hassan & Zoheb Hassan

Soja – Zoheb Hassan & Zahra Hassan

Aan Haan – Nazia Hassan

Khubsorat – Zoheb Hassan

Teri Yaad – Nazia Hassan

Paisa – Zoheb Hassan

Dharti Hamari – Zoheb Hassan

Ajnabi – Nazia Hassan

Number Ek – Zoheb Hassan

Hamaisha – Nazia Hassan

Kaam Kaam Kaam (CD Release only) – Zoheb Hassan

Dosti – Nazia Hasaan & Zohaib Hassan
Album: Camera Camera – 1992
Camera

If

Mehrbani

Wala Wai

Tali de Thullay

Camera (Dance Mix)

Nasha

Pyar Ka Geet

If You Could Read My Mind

Mama Papa

Dil Ki Lagi

Kyoun