By-elections of Pakistan this year took place yesterday on 14th of October. Everyone was excited about it since there were numbered constituencies to have elections. A daylong polling on all 11 National Assembly and 24 provincial assemblies constituencies.
Election was held in 11 contituencies; NA-35 Bannu, NA-53 Islamabad, NA-56 Attock, NA-60 Rawalpindi, NA-63 Rawalpindi, NA-65 Chakwal, NA-69 Gujrat, NA-103 Faisalabad, NA-124 Lahore, NA-131 Lahore and NA-243 Karachi East.
All the political parties were there to cast vote, where the Ex-PM Nawaz Sharif was there too. But unfortunately, he couldn't cast his vote because Mian jee forgot his ID card at home. Masha'Allah.
It was a moment of laughter for many and awkward for many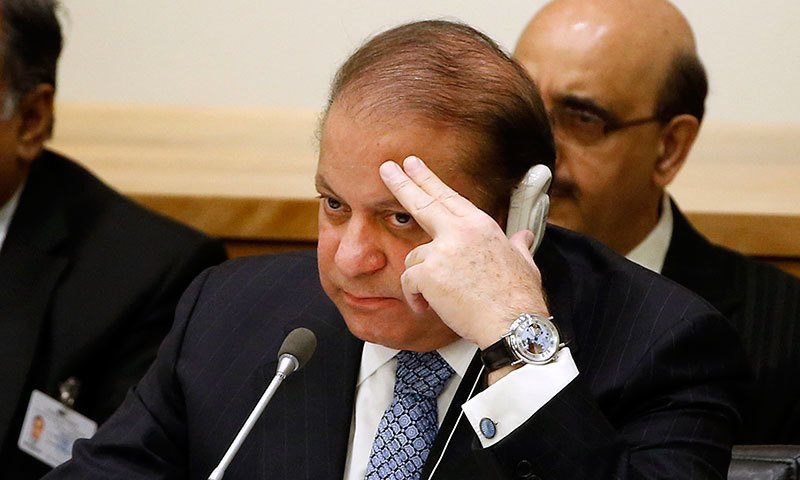 After he got released from jail, and God knows if he's been waved off from all the charges or not. But this only happens in Pakistan and that's what everyone is sure of. A person charged of a crime is later released and everyone is silent! Like, what?!
People on Twitter couldn't hold there horses and went crazy on Nawaz Sharif
The REAL story is that a 3-time PM is unaware of election rules and showed up to vote without his ID. Shameful.

— Jawad (@WoShakhs) October 14, 2018
That's savage! 😀
Didn't he produce a Qatari letter saying that it was with the prince??

— Saada bacha (@BachaSaada) October 14, 2018
Really? That's like coming to an exam and forgot to study. Duh?
This is legal requirement for someone to show his ID card to cast his #Vote why it should be an issue if he was not allowed when he did not have his ID card with him

— Shahjhan Malik (@shahjhan_malikk) October 14, 2018
Oops!
No and he was allowed to vote

— Selected PM NOT ACCEPTED (@CossoAlv) October 14, 2018
Well well well! The unofficial result of By-elections are here and PTI won four seats and PML-N won four seats as well! PML-Q won two seats.