Disclaimer*: The articles shared under 'Your Voice' section are sent to us by contributors and we neither confirm nor deny the authenticity of any facts stated below. Parhlo will not be liable for any false, inaccurate, inappropriate or incomplete information presented on the website. Read our disclaimer.
This story has been submitted by Abdul Samad Khan.
Navid Rahman is a German-born Pakistani. He currently plays for the Canadian club North Mississauga SC in League 1 Ontario and the Pakistan national team. Born in Frankfurt, Rahman's parents migrated to Germany in the early '90s from Pakistan.
Growing up in Frankfurt, I saw football in every neighborhood. In 2001, at 4, Rahman and his family moved to Canada. But football was not a popular sport there.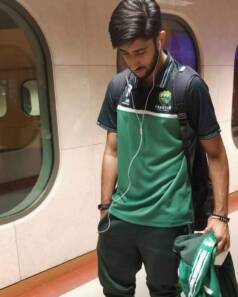 "Not many kids used to play football, so it was quite unique for me to be the only kid around who had a love for the game," says the young aspiring footballer.
In his teenage years, Rahman found himself registering for the Brampton Youth Soccer Club in 2003. The club is known worldwide for producing players who would later represent the Canadian National Team.
Rahman says watching Germany win the 2014 world cup had a big impression on him. Just like German players, he also likes to play technical football and have the same winning mentality. To this day. he applies the same attitude and philosophy to his game. This attitude has helped him immensely over his young career.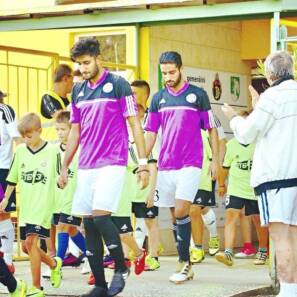 Navid Rahman impressed coaches with his skills
At 18, Rahman moved to America on a scholarship to Niagara University to acquire his Business Management Degree. He eventually graduated whilst also playing football at the highest level in the NCAA (National Collegiate Athletic Association D1). While playing for the University team, Rahman's stars aligned and he got a tryout from a club in Slovakia. The coaches were really impressed by his skills and soon after he was offered a contract by KFC Komarno in 2018 (football team in the town of Komárno, Slovakia founded in 1900).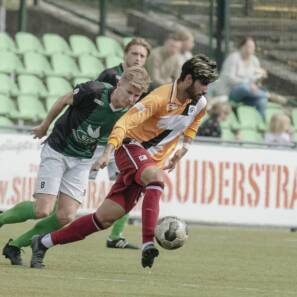 The Pak-German footballer immediately made a mark. He got his name in the first team that was his entry into professional football. In 2019, Rahman transferred to a club in Holland Achilles '29 (Achilles '29 is a football club from Groesbeek, Netherlands, founded in 1929).
They were then playing in the 2nd division in Holland. It was an easy adjustment for Rahman. Most of the football in Holland revolved around keeping possession and he had built his career over the same ideology.
When an official from the Pakistan National Team contacted Rahman
While in Slovakia, Rahman was contacted by Shehzad Anwar, the technical director of the Pakistan National Team. He was then invited to the Pakistan National Team camp for the upcoming fixtures. Navid made his debut against Palestine in a FIFA organized friendly on November 18, 2018.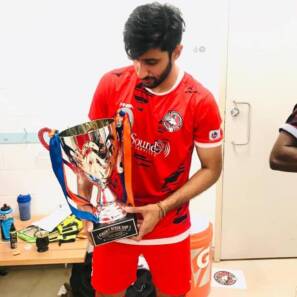 He also represented the team against Cambodia in the World Cup Qualifiers on June 6, 2019. "Representing my country among 50,000 fans was a great experience for me and is something that I will cherish forever," says Rahman.
"Every player's dream is to play at the highest level and represent their country. I am thankful and honored that I got that opportunity. I started my struggle with the smallest club in my city. There I worked through the ranks with utmost dedication and hard work."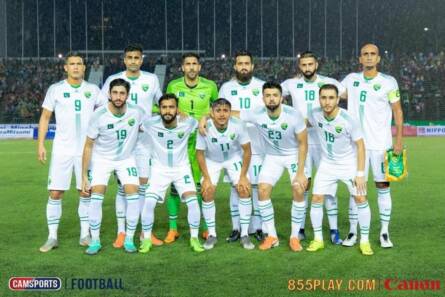 Rahman adds, "Very early in my career, I decided that I will pursue football as my only career and never looked back. There is still a lot to achieve for my country and club. But at the same time, I want to start a drive of football in Pakistan to encourage our young talent. I wish to help them connect at the global level for greater exposure."
My advice to young players would be to keep on working hard. Most opportunities come from places you would not even expect. The hard work you put in always shows on the field and every day you should try to make yourself better."
Rahman's journey has been interesting, right? Earlier this year, a British-Pakistani Zidane Iqbal had made it to Manchester United's U-23 squad. And, do you remember, when the Pakistan Football Federation (PFF) had once invited Maradona to help develop football in Pakistan, but obviously, he declined.
What do you think of this story? Let us know in the comments section below.