Drama serial Baaghi, a TV serial everybody heard about…everybody watched. The drama serial that not only reached the top in Pakistan but was applauded internationally as well. From the script to the way the character did justice to the truth, everything in Baaghi was topnotch and the ratings it received proved.
Based on the social media personality, the late Qandeel Baloch, the drama serial was bound to gather a number of negative reviews as well, given how numerous Pakistanis deemed Qandeel Baloch as a controversial figure.
One Of the Pakistanis In this List is Naveed Raza
You might have seen him a number of dramas aired on local channels.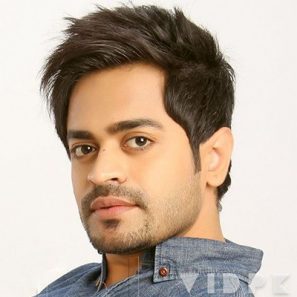 Naveed was invited for an interview at ARY's morning show. The actor was asked about his reviews regarding drama serial Baaghi. He mentioned how there was nothing special and meaningful behind making a drama on Qandeel Baloch.
Naveed started questioning on how we have never made dramas on Fatima Ali Jinnah or Edhi's wife…but we made a drama on Qandeel Baloch. He said, "this is a dirty subject where work was done just for the sake of ratings. The drama had nothing to do with educating people,"
The host then asked Naveed on his views regarding Qandeel Baloch, on which the actor said, "I didn't agree with her agenda,"
One wonders what he meant by the word "agenda" here. She was a social media personality doing what she wanted. What's the agenda here?
Naveed Raza then sheds light on how he was approached to work in drama Baaghi, but he rejected it because it didn't meet his "ethics". And then he mocked those who worked at the drama and said, "there are a lot of people who don't have ethics. But I have them. So I didn't work in this drama,"
Here's The Video of his Complete Interview on Drama Serial Baaghi and Qandeel Baloch:
Appalling to see how people still don't let the dead rest in peace – there was no point in disregarding what happened to Qandeel Baloch the way Naveed Raza did. She was a human who was brutally killed in the name of honor by her drug addict brother.
If you don't agree with what she did, least you can do is respect the dead.