For Pakistanis, chai is not just a drink you drink every morning. It is an obsession. An addiction. Right after Pakistanis' love for cricket, chai is the second most-loved thing! Be it any type of tea. For Pakistanis, it's like you can never go wrong with it. Speaking of which, be it a strong cup of doodh patti to wake your senses up or get rid of your headache or just plain green tea to digest all the food; Tea is indeed a savior!
Chai has become the national beverage of Pakistan because it also plays a major role in uniting the people together! Have an important discussion? Discuss it over tea. Want to chill with your friends? Chai dhaba is the place. Caught a cold? Chai is the ultimate medicine. Pyara weather? Enjoy it with a cup of tea! Matlab, chai for every reason!
The different variants of tea are indeed astonishing. It's amazing how the procedure of its making and taste changes from city to city! From Karachi to Kashmir, the transition of flavors is absolutely mind-blowing!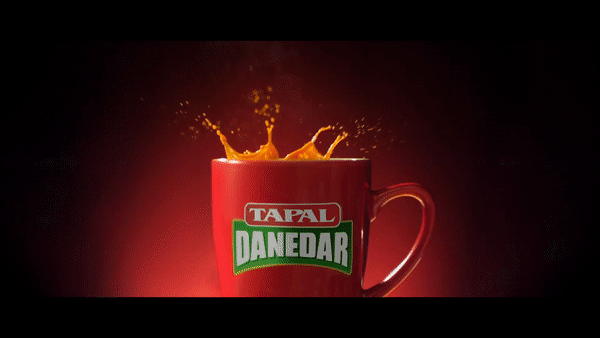 And to prove this all, you need to check out how Tapal celebrated #NationaliTea on Independence Day!
If there is one thread that binds us unequivocally as a nation, if there is one ritual that truly symbolizes 'unity in diversity', it is our love of TEA.#Tapal #HamariNationalitea #IndependenceDay #Chai #Tea #14thAugust #Pakistan

Gepostet von Tapal am Samstag, 10. August 2019
Pakistanis were seen enjoying their tea during Pakistan's independence day and it was a sight to see! Have a look at this!
https://t.co/qFD48GjhM0#HamariNationalTea

— Syed Taha Aijaz (@RoccoTDon) August 14, 2019
Chai makes everything better!
How can we forget our nationali-tea?
I also love to have green tea with a good book. ❤️ The best quality time you can spend with yourself. #HamariNationaliTea #tapal pic.twitter.com/oXSwqRzRzh

— Komal Shahid (@ArmedWithWords) August 14, 2019
Well, what does chai mean to you?
What does chai means to you?
To me, it's a boost of energy and motivation. I can function sanely with a cup of tea! How about you?#HamariNationaliTea pic.twitter.com/5ixhGEL65b

— Duaa (@asif_duaa) August 14, 2019
Azaadi with chai!
Did you have your tea yet? 😉
14 August tomorrow! Come live on twitter/ig/Facebook and show how Independence Day is celebrated in your city! ?? ? #HamariNationaliTea #Tapal
Picture credits: @Samessii ?? pic.twitter.com/6z4J9FAMkt

— Vérité Seulement.⚜️ (@Khaaksaar__k) August 13, 2019
Din ho ya raat, rakho chai ko apne saath! <3
We are Pakistani. Our culture makes us unique from others. how can we forget tea while talking about culture. Chai tou sb ko pasand hay bai. Tea is the most significant element of every conversation and something that everyone simply loves ❤#hamarinationalitea pic.twitter.com/rBSZmIDX3d

— Capt. Arham ?? (@ArhamSayss) August 14, 2019
Some of them even went live from their Facebook pages!
Haye, haye, so much love for chai!
Celebrating this unifying and homegrown tea drinking culture with #Tapal kiunke ye hai #HamariNationaliTea ??❤️ Tapal

Gepostet von Syeda Samrah Hasan Rizvi am Dienstag, 13. August 2019
Matlab who can say NO to our chai? Even the IAF pilots think our tea is fantastic! LOL.
If you love chai, let us know why you love it and how many cups a day do you consume every day in the comments below!