If there was an award for the best travel show in the country, our vote goes for National ka Pakistan hands down. No kidding!
For those who have not followed National Ka Pakistan's latest season 5, we'll just leave this here so you know what we are talking about!
National Ka Pakistan – Season 5 Promo

There is no better way to know about a country than by exploring its food, music & culture. So as our beloved country Pakistan turns 70 this year, critically acclaimed food & travel show National Ka Pakistan is back with its 5th season in the series. Our charismatic duo of Chef Saadat Siddiqi & renowned music producer Shuja Haider takes you to an unforgettable journey of flavorful food and soulful music through the eyes of National Ka Pakistan. Starting soon on your favorite channels.

Gepostet von National Ka Pakistan am Freitag, 11. August 2017
Beautiful, isn't it? That's Pakistan for you! And today we will be talking about the heart of Pakistan – Punjab!
The 5th episode of National Ka Pakistan takes us to Punjab. It shows us how Punjab has close ties with its contemporary culture. Accompanied by Chef Saadat and Shuja Haider, we are talking about everything people in Punjab proudly boast of in terms of food, culture and of course, MUSIC.
This one song by Shuja Haider is definitely going to make a Punjabi's heart melt…
Shuja Haider is up to a lot of things these days. He absolutely slays it in music. From composition to music production, Shuja is one man capable of many, many things. This song was featured in the 5th episode of Season 5. Give it a listen because "Rung Punjab Da" feat. Nasir is a thing of beauty!
This one has got us talking! Let's break it down, shall we?
If you noticed, the song highlights everything that stands as special about Punjab
A glimpse of the breathtaking landscapes – a much sought-after tourist point, really!
The lyrics also compliment this region
Shuja Haider's vocals add a unique rift to it
It was all a part of the episode "Rung Punjab Da" featuring Chef Saadat and Shuja Haider
Pakistanis are really counting on National Ka Pakistan to learn more and more about what makes our country beautiful. Chef Saadat and Shuja meet some really sweet local people around the location, explore food and customs stretch from a rich culture. We avidly follow it because it brought so many things to learn about these regions.
You know what else is exciting? The food featured in National Ka Pakistan. Punjab's food is truly one of a kind. It's unique and rich in variety which is inspired by a tradition of a thousand years, and the episode represented everything in a great manner. Now, have a look at this… it perfectly serves as an appetizer for your senses, doesn't it?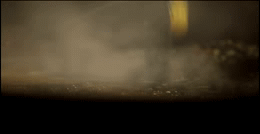 If you like to explore more about what makes your country beautiful, follow National Ka Pakistan on Facebook and YouTube.