Disclaimer*: The articles shared under 'Your Voice' section are sent to us by contributors and we neither confirm nor deny the authenticity of any facts stated below. Parhlo will not be liable for any false, inaccurate, inappropriate or incomplete information presented on the website. Read our disclaimer.
Pakistan got independence from one of the largest countries in the world in 1947 with the power of will, not by war or aid. Pakistan had scarce resources and funds in the 1965 war and defeated the enemy but didn't barter self-respect.
Unluckily, our leaders did not make plans to sustain superiority and lost the other half of the country after only five years because we were looking for foreign support which we never received. A famous national song of Pakistan that we have always heard, "Ye Watan Hamara Hy Hum Hain Pasban Is K" – but why do we never mean it?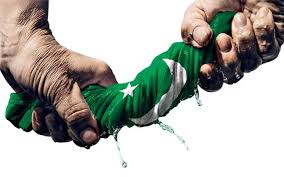 Nowadays, China is involved for the progress in all the sectors of Pakistan. I accept and respect the Pak-Cheen Dosti, but disappointingly our poor nation misinterprets Dosti as principal and agent relationship. We have grown up as a nation who always waits for aid and support from others.  We know that there is no such thing as a 'free lunch' then why do we expect that China and the U.S are serving us without any interest that suits them best? It is impossible to serve something or someone for nothing, especially in this era.
Kiya Gaya Hy Ghulami Main Mubtala Tujhko
Kay Tujh se Ho Na Saki Faqr Ki Negehbani
                                                               (Allama Iqbal)
Please wake up and stop the blame game and try to realize the fact that as a nation we are paralyzed. Politicians cannot reduce poverty, hunger, illiteracy and lawlessness because we allowed them to spend our money on their luxuries.
We are responsible for wasting our talented youth because we didn't communicate to them the glory of Muslim history. Illiterate religious leaders use us for their interest because we follow the ones who called Quaid-e-Azam as an infidel and Pakistan an anathema.
We are listed among the top 10 dangerous countries in the world, not because of Taliban, Hezbollah, and RAW but just because we disgrace this state of Jinnah, which was meant to be the Fort of Islam.
We only protest against the government by burning tires on roads and obliterate country assets for the sake of revolution and prosperity of our beloved country and give rest of the responsibilities to China and IMF.
We always complain what Pakistan had given to us but we are speechless when our country questions us regarding what we have given to it. We always blame the U.S., India, Taliban, Politicians and Media but why do we never think about who gave them the liberty to do what they want in our country.
I accept we have a scarcity of motivation, diligence in our nation. It is a nation where creative flair surpasses expectations, where records were set and broken and Nobel prizes were awarded.
We have gems in our nation like Dr. Qadeer Khan, Dr. Samar Mubarakmand, Dr. Abdul Salam, Abdul Sattar Edhi, M.M Alam, Dr. Israr Ahmed, Ashfaq Ahmed, Mohsin Naqvi, Mushtaq Yousafi, Benazir Bhutto, Mian Mansha, Saddar Uddin Hashwani, Malik Riaz, Nusrat Fateh Ali Khan, Imran Khan, Muhammad Shahbaz, Jansher Khan, Aisam-ul-Haq, Amir Khan, Mussarat Misbah, Sharmeen Obaid, Arfa Kareem, Burhan-Rasool, Aitazaz Hassan and more others.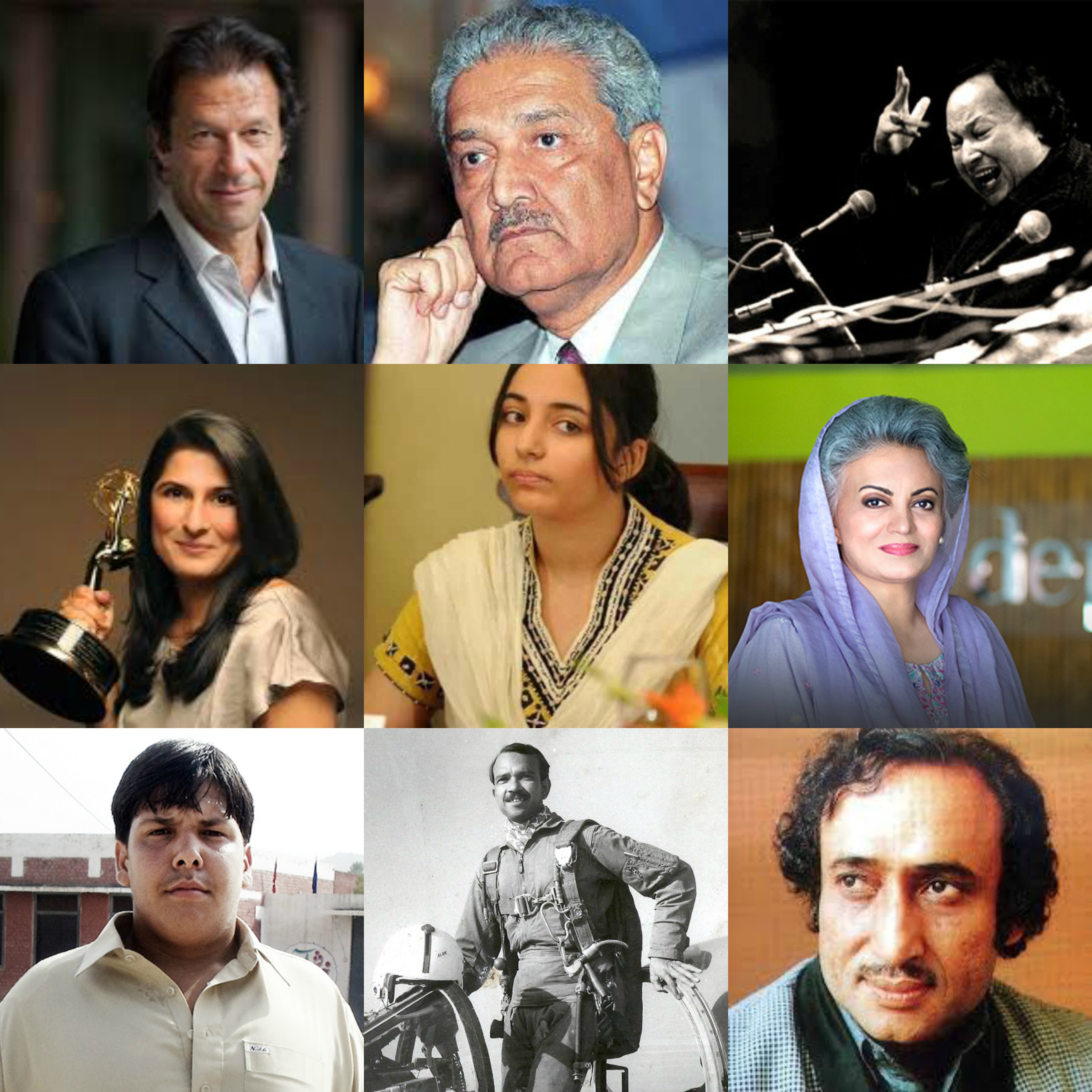 It is also hard for these idols to achieve their goals in adversity but they tried to succeed and astonished the world.
Proudly speaking we became the only Islamic Atomic country in the world without any support. As a nation we are Pakistanis and it's time to wake up for our Pakistan. We have to own Pakistan otherwise the history will remember us like Afghanistan, Iraq, Palestine and Syria.
Pakistan is blessed with talent and capabilities. This nation can prove itself to the world in adversity without any aid but by dignity, SELF RESPECT, and uphill struggle.
"Us Qoum Ko Shamsheer Ki Hajat Nahi Rehti
Ho Jis Kay Jawano mein "KHUDI" Surat-E-Foulaad" – Allama Iqbal