The nation was left wide-eyed and sickened to the core on Friday when a Sri Lankan national was brutally lynched and his body was set on fire by a mob in Sialkot.
The gut-wrenching incident took place on Sialkot's Wazirabad Road. Workers of private factories brutally lynched the Sri Lankan national, Priyantha Kumara.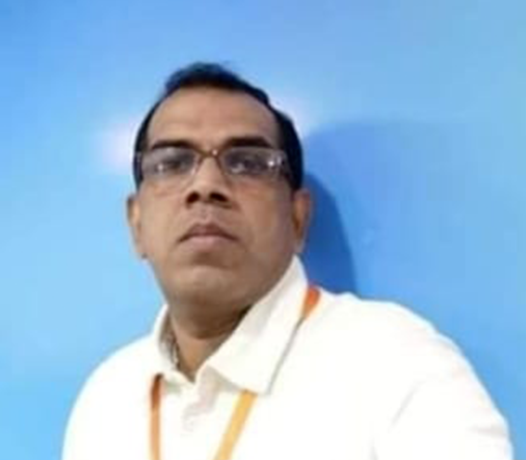 Kumara was the operational manager at the factory for the past seven years. He was accused by the factory workers of "tearing down Durood Sharif". Subsequently, rumors began circulating across the factory area and a mob started gathering in the morning, sources report, adding that police were informed about it much later, at around 12:15 pm.
Several gruesome video clips shared on social media showed a mob beating the victim while chanting slogans against blasphemy. Other clips showed his body set ablaze, as well as the overturned wreckage of what was said to be his car.
Many in the mob made no attempt to hide their identity. In fact, some took selfies in front of the burning corpse. The police claimed that the grisly incident took place inside the factory premises. Moreover, there was no way of knowing about it before that time.
When the police arrived at the scene, the victim had already been tortured to death. His body was being set to fire. "The police did try to stop the mob from setting the body on fire," an official said. "But the rioters' strength was overwhelming."
More than hundred arrested
Later in the day, the Punjab police said that 100 people, including one of the main culprits, Farhan Idrees, had been arrested. The Punjab IG was overseeing the matter, they added.
Addressing a news conference, Special Representative for Religious Affairs and Interfaith Harmony Hafiz Tahir Mehmood Ashrafi condemned the lynching on "behalf of all Ulema". He said that it had "defaced Islam".
Meanwhile, the recently unbanned Tehreek-e-Labbaik Pakistan (TLP) Sialkot wing said its activists were not involved in the incident. In a statement, its leader Mohammad Siddiq Rizvi said the TLP was a religious and political party. It was not connected to the incident in any way, he claimed.
Outrage sparks on social media
Prime Minister Imran Khan tweeted that the "horrific, vigilante attack" on the factory and the burning alive of the Sri Lankan man was "a day of shame for Pakistan".
There is a large stigma associated with blasphemy in Pakistan. In fact, even unfounded claims can spark mobs and violence. However, it is known to be widely misused for personal vendettas, primarily targeting minorities.
A similar incident in Sialkot in 2010 had shaken the country when a mob had lynched two young brothers in the presence of police, declaring them dacoits.
What do you think of this story? Let us know in the comments section below.