Haider Ali made Pakistan proud on Friday by winning the first-ever gold medal for Pakistan in the Paralympic, taking the top spot on the podium in the discus throw event at the 2020 Tokyo Paralympics.
During his fifth attempt, Ali achieved a 55.26 meters throw, the best distance he achieved out of his six attempts. The silver medal went to Ukraine's Zhabnyak with a 52.43 meter throw, while the bronze went to Brazilian Teixeira de Souza with a 51.86 meter throw.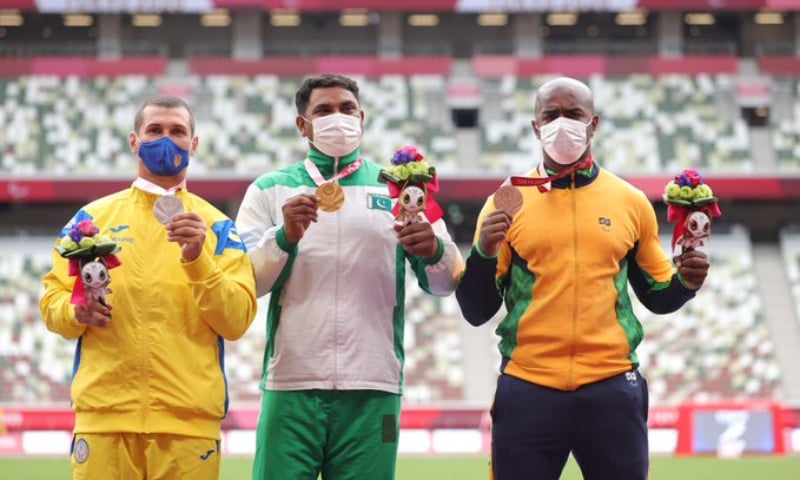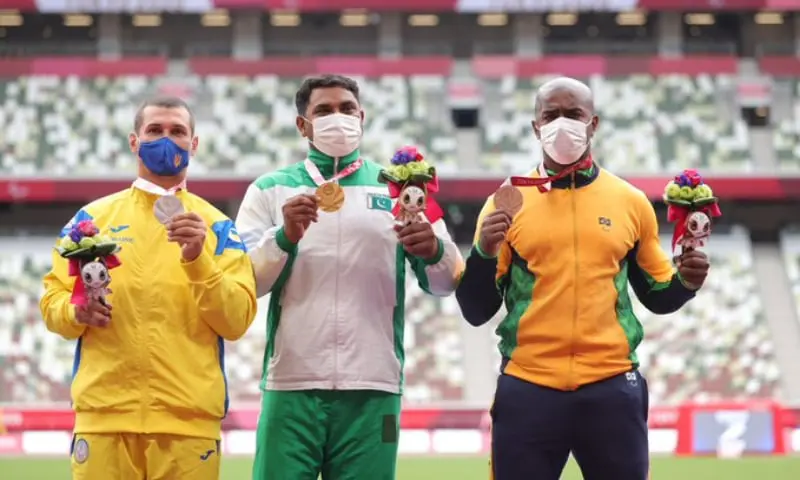 According to the official Paralympics Games account, Ali's run was a "personal best.".
Celebrating his win, the athlete Haider Ali said the paralympic gold medal would be "very important" for para-sports in Pakistan since others would be able to see what can be achieved through hard work. "I hope to be a role model for other people that have a disability [and who] don't compete in sports to take part in para-sports," he said.
The Paralympics is the biggest international sporting competition for disabled athletes. It is an international athletic competition that includes multiple sporting events among competitors who have a range of disabilities and bodily differences.
Unlike the Olympic Games, the Paralympics alternate between the winter and summer games every two years. Athletes may be reclassified in the future if their physical condition changes.
Ali, who hails from Gujranwala, suffers from cerebral palsy. It is a group of disorders that affect a person's ability to move and maintain balance and posture. Within minutes of the announcement that Haider Ali had won the discus throw gold medal, the athlete's name began trending on Pakistani Twitter.
Nation lauds and congratulates Haider Ali
Ali has previously won a bronze medal at the Rio Paralympic Games in 2016. Additionally, a silver medal at the Beijing Paralympic Games in 2008.
Pakistan recently had a chance of taking home its first medal at the Olympics with the progression of finalist Arshad Nadeem. He made it to the finals of the men's javelin with an 85.16-meter throw. Nadeem came very close to winning a rare Olympic medal for Pakistan. He did not make the cut, however, finishing fifth in the men's javelin throw event in Tokyo. Nadeem reached the fourth spot before rivals overtook him.
Nonetheless, for a man from Mian Channu with a personal best of 86.38 meters, it was certainly not easy to come this far in the Olympics without any support from the government.
In July, the Pakistani weightlifter Talha Talib missed out on a rare Olympic medal. But he did turn plenty of heads after his performance caught the attention of Pakistanis. Gujranwala's 21-year-old lifter competed in the 67-kg category in his Olympic debut. Moreover, he bagged the gold medal spot until the final round before he was bumped down and denied a podium finish.
What do you think of this story? Let us know in the comments section below.