Pakistan's first visually impaired UN delegate Saima Saleem made a fiery speech at the 76th United Nations General Assembly (UNGA) on Saturday. Her fiery response to an Indian diplomat's allegations against Pakistan sparked widespread applause across the nation.
Saleem was the first differently-abled woman to become a diplomat in Pakistan. In her early years, Saleem was diagnosed with retinitis pigmentosa, an incurable eye disease that left her blind at the age of 13.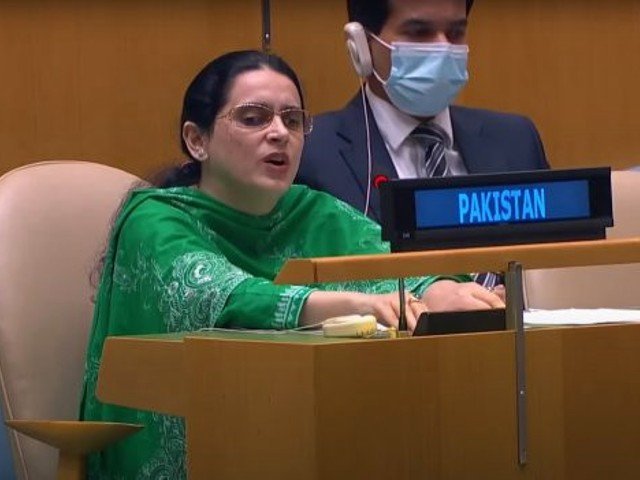 When Saleem applied for CSS, she requested the Federal Public Service Commission (FPSC) to conduct a computer-based exam for her, as per sources. However, the FPSC refused to conduct a computer exam since they were always conducted on paper. 
Saleem cited the 2005 ordinance in support of her case. In this regard, the government announced in a press release that candidates with visual impairments will be allowed to take exams using computers. She became the first blind Civil Servant of Pakistan.
Saleem's powerful speech came as a response to Indian delegate Sneha Dubey's assertions about Pakistan's involvement in terrorism in the occupied Himalayan territory.
Responding to an Indian diplomat's allegations against Pakistan
India's Dubey said Pakistan plays the 'victim' of terrorism. Moreover, she emphasized Pakistan's link to terrorism by claiming it provided a safe haven to the al Qaeda leader Osama bin Laden and maintains the status quo by state-sponsored suppression of the minorities in Pakistan.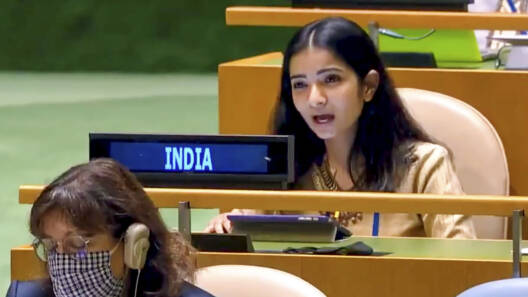 This prompted a fiery rebuttal from Saleem. "India remains in occupation of an internationally recognized disputed territory whose final disposition needs to be decided in accordance with the democratic principle of a free and impartial plebiscite under UN auspices, as provided for under numerous resolutions of the Security Council," she stated.
Additionally, Saleem highlighted four types of terrorism India was responsible for. She elaborated on 'state terrorism' to suppress Kashmiris in the occupied valley. Furthermore, she spoke about India funding terrorist organizations such as Tehrik-i-Taliban Pakistan (TTP) and highlighted the Doval doctrine and India's covert operations against Pakistan.
Saleem also discussed the capture of Indian spy Kulbushan Jadhav and how India financed mercenary terrorist organizations against Pakistan. Towards the end of her rebuttal, Saleem also highlighted India's supremacist ideology of promoting Islamophobia. Additionally, she asked the UN to hold India accountable for its crimes against humanity.
Twitter lauds Saima Saleem for her courage
Today, Saleem is a motivational speaker and writer. Her expertise includes public and economic diplomacy, international human rights, and international humanitarian law. Saleem is an outspoken advocate for global peace and interfaith harmony.
It may be recalled that hundreds of Kashmiris came out protesting on the streets, chanting slogans after the historical UNGA speech of Imran Khan in 2019.
Read More: Here's All You Need To Know About Saima Saleem, Pakistan's First Visually-Impaired CSS Officer
What do you think of this story? Let us know in the comments section below.