The Year 2020 was filled with uncertainty and unpredictability due to the COVID-19 pandemic. Various sectors of Pakistan were also affected due to this pandemic.
In this midst of this pandemic, a film festival by the name of National Amateur Short Film Festival (NASFF) was started by Inter-Services Public Relations (ISPR). The ISPR started the initiative in November 2020. They aim of this initiative is to allow amateur filmmakers a platform to illustrate their skills and talent.
The project is led by a group of small but highly competent ISPR professionals. The purpose of NASFF is to give a chance to the creative and talented youth of the country. It wants to allow the young filmmakers to make high-quality short films projecting a positive image of Pakistan.
NASFF continues successfully to communicate a more encouraging and optimistic image of Pakistan. It focuses on showcasing colors of Pakistan by showcasing 6 themes. The themes include showcasing the colors of Pakistan, the Indus identity, Pakistan's culture, empowerment through SME's, philanthropy in Pakistan and Agri-products of Pakistan.
For the event, the ambassadors are celebrities are some of the biggest celebrities of Pakistan's film industry. They include Humayun Saeed, Mahira Khan, Gulsher Khan, Bilal Abbas, Iqra Aziz, Wahaj Ali, Zara Noor Abbas, Farhan Saeed and Ayub Khosa.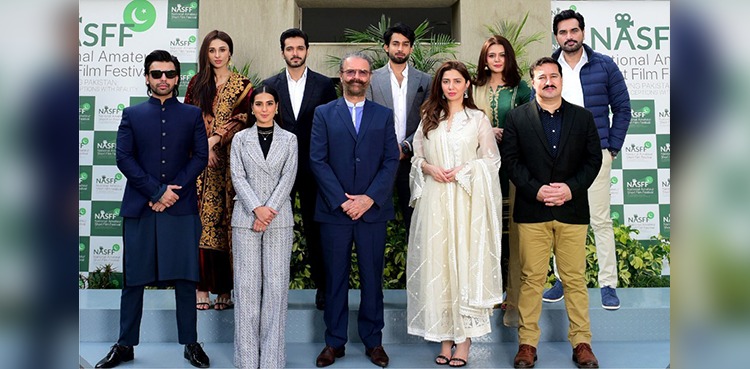 The event took a slight blow on November 26th 2020. Due to the coronavirus pandemic, Minister for Education Shafqat Mahmood made an announcement that all educational institutions around Pakistan will be closed till 15th January.
To combat COVID-19 pandemic, all of the ambassadors and mentors of NASFF conducted virtual webinars on Zoom and various other online meeting platforms.
Grand finale of NASFF will take place in April 2021
The festival provided its guidelines to execute the festival in a befitting manner. The deadline for the registration was 10th January. Moreover, the deadline for project submission is 10th March 2021. The Grand finale will take place in April 2021.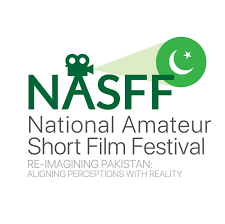 74 Universities all across Pakistan have done participation for this event with a total of 1000 plus entries. This is another landmark for the project led by highly competent and aspiring ISPR professionals.
The participants includes students of California State University, USA, Beihang University, Beijing, China and Northwestern University in Qatar, Doha. Out of those entries, 183 are for mobile category, 144 are for special category while 840 are for undergraduate category. The high achieving candidates in the competition will get scholarships to study in the World's top-rated Film schools.
The NASFF will help to provide a positive image of Pakistan. Its unfortunate that Pakistan has a negative image in the global media. A film festival like NASFF can help to create a positive image of Pakistan. The festival can help to show Pakistan's generosity, hospitality, culture, historical and natural sites.
It is essential to note that NASFF will also help to recruit the best filmmakers throughout the country. Lets hope that this event will be successful and also prove to be a launchpad for aspiring Pakistani filmmakers.