Indian Prime Minister Narendra Modi has written a condolence letter to former PM of Pakistan Nawaz Sharif on the death of his mother Begum Shamim Akhtar, who died on November 22.
The letter was handed over to PML-N Vice-President Maryam Nawaz by the Indian High Commission in Islamabad, with a request to be conveyed to her father Sharif.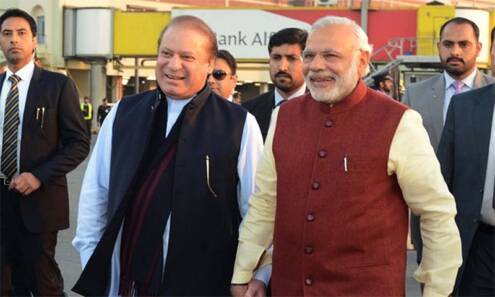 Sharif's mother, Begum Shamim Akhtar, had passed away in the United Kingdom (UK) on November 22. Her body was later flown to Pakistan. She was laid to rest at the family's Jati Umra estate in Lahore.
PM Modi remembers his visit to Lahore in 2015
In the letter to Nawaz Sharif, shared on Twitter, PM Modi condoled the demise of his mother. In the letter dated November 27, Modi prayed the almighty to bestow strength upon Sharif and his family to bear the loss.
Modi remembered his visit to Raiwind in 2015 when he had briefly met Sharif's mother. He wrote that he was very impressed by her simplicity.
Modi met Sharif in December 2015. He paid a short surprise visit to Lahore on his way back to India from Afghanistan. The Indian PM was received by the PML-N chief.
After that, both leaders flew away to Raiwind from Lahore to attend Sharif's grand daughter's wedding ceremony. Modi then held a brief meeting with Sharif before departing for New Delhi. This was the first time an Indian PM visited Pakistan in more than a decade.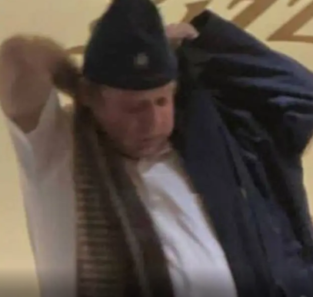 Since November 2019, Sharif is in London. This was after the Lahore High Court (LHC) granted him one-time permission to go abroad for four weeks for treating heart disease. The three-time premier was sentenced to seven years in a corruption case.
On December 23 last year, Sharif had sought an extension in his stay abroad on the expiry of the four-week period allowed by the court to go to London for medical treatment.
Earlier this week, a picture of Sharif at a pizza restaurant in London went viral. After that, Pakistanis on social media raised questions over the 'critical' nature of his health
With his application, Sharif attached his medical reports. However, the Punjab government, which could not decide on his application, sought fresh reports.
What do you think of this story? Let us know in the comments section below!