Karachi police arrested a man recently from Jauharabad after spotting him riding a motorbike completely naked, causing uneasiness among citizens on the streets. While the videos, and pictures captured by citizens, and police circulate on social media, the man's wife pleads the public and authorities to take down the immoral video owing to her husband being mentally unstable and for the sake of their children.
"Azaad paida huay hain, azaad ghoom raha hoon [ I was born free and roaming freely]," said the man after the police detained him for roaming naked on Karachi's roads in the name of freedom.
In a video making rounds on social media, the man can be seen riding a motorbike all naked on a road while other motorists try to stop him. In another video, he can be seen introducing himself, while in custody.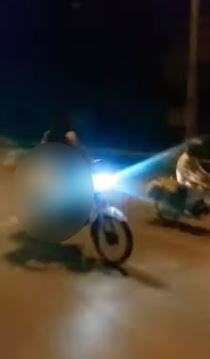 According to the details, the man told the police that he was a resident of Paposh Nagar. He also revealed that he has two sons, and had previously worked for a food delivering company.
Later, it turned out that the man is mentally stable, and left the house naked after an attack. His wife took it to social media to please everyone to take down the video.
Naked man's wife requests people to delete the video
"I'm the wife of S*, the man who was arrested naked from Jauharabad yesterday. He is mentally unstable. He had his first attack a year and a half ago and has been undergoing treatment at a psychiatric hospital in Karachi ever since," Man's wife said in a video statement.
"When the second attack took place, he smashed all our belongings with a hammer and started walking naked on the streets," she added.
"Instead of handing him over to the police or a psychiatric hospital, some people present on the spot started making videos and uploading them on social media."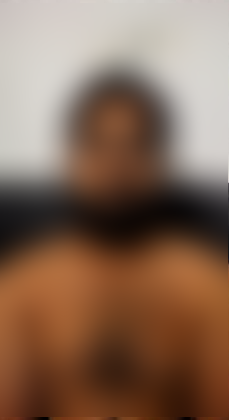 "S* has two children. His condition now is getting better. When he regains consciousness, what if he takes some extreme step by watching this viral video. Tomorrow our children will also grow up and if they watch this video of their father, it will affect their mental health. I beg you to remove the videos. IG Sindh, Sindh government, and whoever has posted this video on social media, please delete it and stop it from spreading further," she pleased.
Last year, a fully naked guy was seen riding a Honda 125 motorbike on the streets of Lahore. As soon as the video clip surfaced the social media, Pakistanis went crazy with disappointment asking what this guy is actually high on? In a rather heinous incident before that, in 2017, armed men paraded a girl naked in a Pakistani village in order to punish her for her brother's alleged crime.
Note: The name of the man has not been mentioned to conceal his identity.
What do you think of this story? Let us know in the comments section below.