In a rather odd incident, a fellow found a naked man trapped in the trunk of a car in the parking area of a renowned mall in Karachi. After hearing him cry for help, the man was tracked down and rescued. Here comes the question – how did he get in there? Let's get into the details.
A strange video surfaced on a Pakistan social forum 'Halaat Updates', showing the scenario of the naked man being discovered in a car trunk.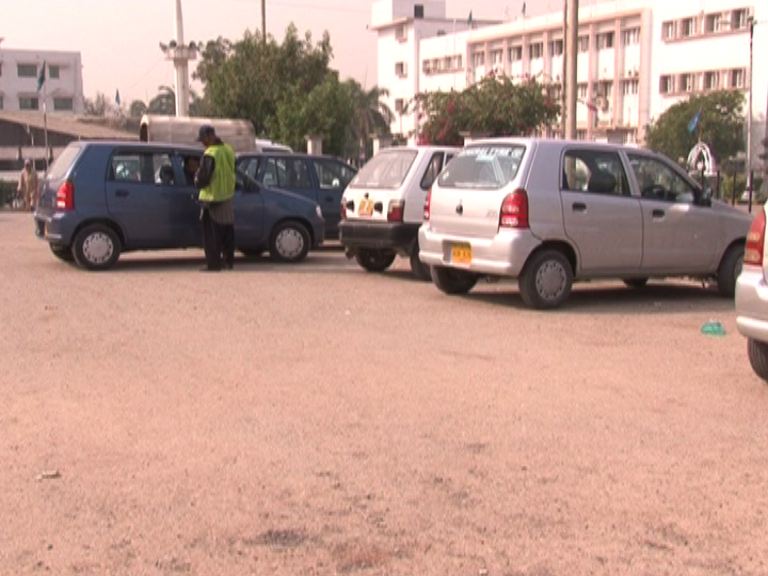 According to the user who reported the incident, he visited a mall in Clifton on Monday, and he heard a man yelling for help in the parking lot. Reportedly, the voice coming from a car nearby.
Soon, the security showed up and lifted the trunk of a 'Suzuki Mehran'. As per the report, they spotted a naked man inside the car trunk. In addition to this, the man came off as mentally stable or rather tortured. "It was shocking to see such acts of people," the user wrote.
However, despite people wanting to help the naked worn down man trapped in the car trunk, Karachi mall's security prevented them from doing so. Not only that but the mall security also cordoned off the limited area surrounding the car. They subsequently waited for police to arrive at the scene of the incident.
Here is the video
It must be noted that it is believed that the man had been trapped in the trunk for more than two days. The informant went on to add that the naked man smelled as if he was in there for '3-4 days'. Concluding his report, he added, "Allah knows what was the reason, why he was tortured. Hope security's complaint reached the concerned police station."
As of now, there has been no update on the matter. The identity of the man, his mental and his health is still not known. In addition to this, the owner of the car is also up in the air. Since it became a police matter, the informant might not be able to keep us posted on the information discovered.
Last year, a fully naked guy was seen riding a Honda 125 motorbike on the streets of Lahore. As soon as the video clip surfaced the social media, Pakistanis went crazy with disappointment asking what this guy is actually high on? In fact, just recently in December, the Karachi police arrested a man from Jauharabad after spotting him riding a motorbike completely naked, causing uneasiness among citizens on the streets.
What do you think of this story? Let us know in the comments section below.