Lubna Farooq recently introduced herself as the second wife of Nadia Khan's husband in a video and the rest is history. Entire Pakistan watched how she revealed some alleged shocking details about Wing Commander, Faisal Mumtaz Rao. Well, she is back with another video. Lubna Farooq says that Nadia Khan should thank her as she exposed her husband.
Morning show host, actor, and producer Khan recently tied the knot for the second time. Everyone was quite impressed by her husband and together they made a good couple.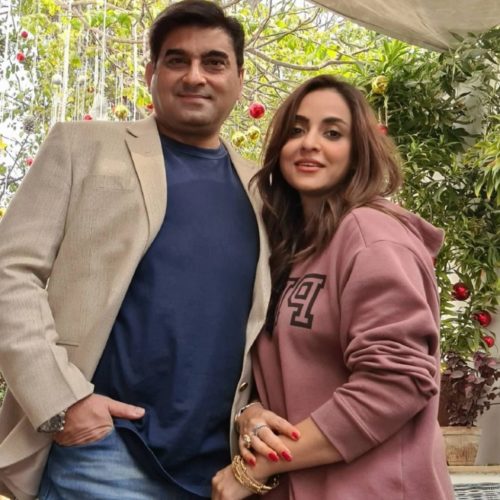 But turns out Rao is not allegedly much of a prince charming when his second ex-wife made a video on him.
Nadia Khan's husband has destroyed 2 lives?
'I met Faisal Sahab after three years of my separation and the way he instantly proposed Nadia Khan, he did the same with me. He proposed to me and had me meet his mother and I was fully impressed with him," said Farooq in her first video.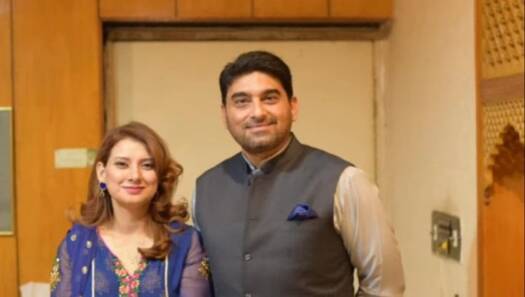 "But things started to go bad after marriage," Farooq claimed, "I want to ask Faisal sahab, yeh inti jaldi mohabbat ho kaise jati hai inhain [how does he fall in love so quickly?]."
According to Farooq, Rao asked her to leave because he said his first wife was doing black magic on them. "Whatever I am doing with you, it is not me but the black magic." Rao later divorced her.
Meanwhile, Khan also rejected Farooq's claims, saying she was using her name for fame. In a now-deleted Instagram post, Khan said she and her husband had accepted each other with their past.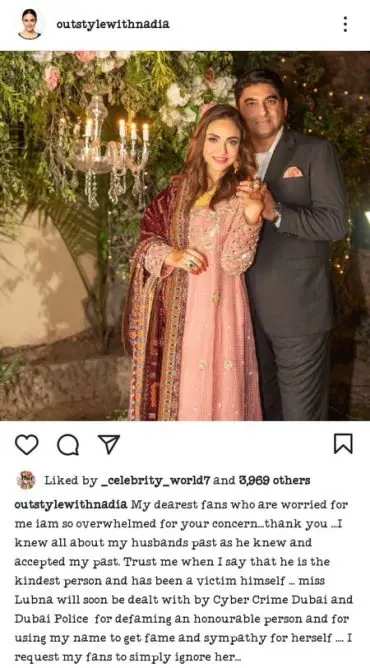 According to her, the woman is trying to get fame by using her name. In fact, her husband is the "kindest person and has been a victim himself." "I request my fans to simply ignore her," Khan concluded.
'Nadia should thank me for exposing her husband'
Meanwhile, Farooq released another video on YouTube today, answering some of the pressing questions people were asking her. Responding to a question that why she made a video when Nadia had married her ex-husband, Farooq explained why she had to.
"He (Rao) didn't divorce telling that he had to get married a third time," she said. Farooq said she was given magic as a reason for divorce. Lubna also said that Nadia khan should thank her.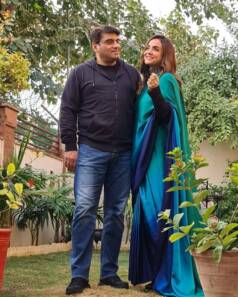 "A man (Rao) was misleading and many people were seeing him as an icon," Farooq added was the main reason she made the video.
She said her video was not to damage Khan's marriage with her ex-husband. In fact, she said, "It will benefit his (Rao's) present wife (Nadia Khan) the most."
"Firstly, he (Rao) will obey Nadia Khan his entire life now. Secondly, two of his wives have warned Nadia now so she will be careful now."
Watch the complete video here
"Nadia Khan and Rao are making very entertaining videos for you. Please, do watch," Farooq said in her video after addressing all the queries.
Meanwhile, Farooq also requested the people in her video not to exaggerate the issue. She said she was not interested to be in the trending race at all.
What do you think of this story? Let us know in the comments section below.