Former supermodel Nadia Hussain caused an uproar on social media after she shared a screenshot of a personal chat with the renowned makeup professional Nabila Maqsood.
Recently, Nadia launched a new makeup product – a makeup palette – for her beauty line. It is a one-product touch-up that can be used for a quick makeup application. As soon as the ace stylist found out about Nadia's latest product, she messaged her, saying, "Don't you have a brain of your own?" Nabila referred to how Nadia's product was similar to what she already offered.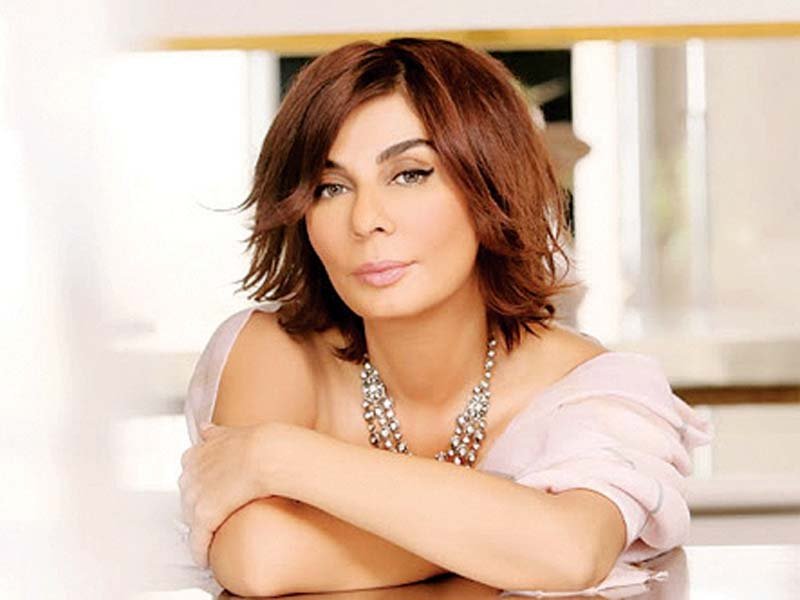 Taking to Instagram, Nadia shared a screenshot of their private conversation. In response to Nabila, the former supermodel said, "Firstly, it's not your copyright item. Secondly, it's a totally different product anyway." She added, "You [Nabila] are a brand on your own. Why should it bother you? No need to be insecure."
But the war of words did not end there. Nadia accompanied the screenshot with a fuming caption. "This is truly what being insecure means!" the model shared, adding, "I am just shocked, speechless, appalled, confused, and yet feel victorious at the same time…"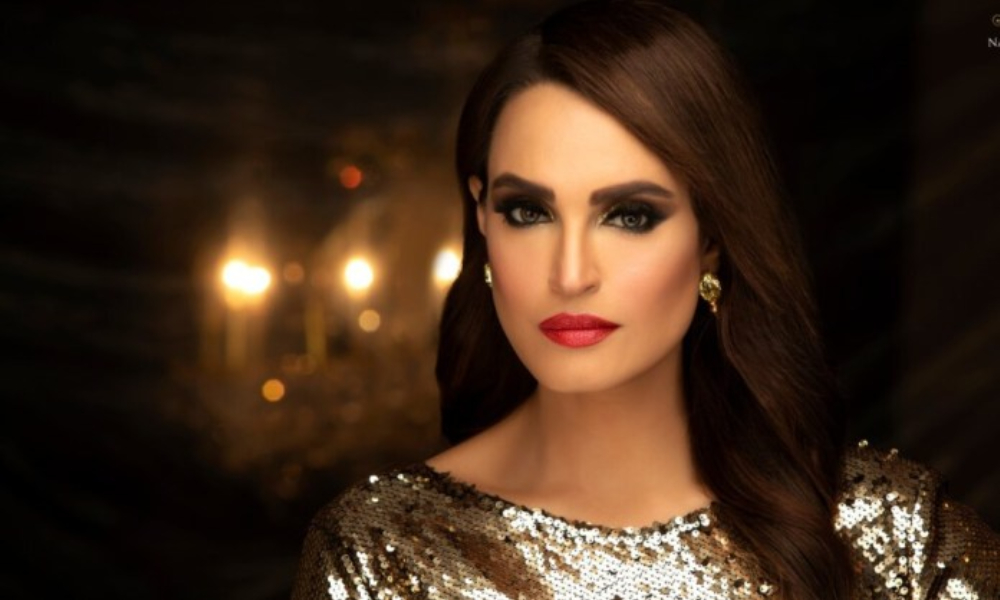 "I have attached a quick scroll through of my conversations with her since 2019 for people to know that yes it was her who sent me that ridiculous message, and also a screenshot of a few digits from her phone number for those who know her personally so no one can say these images are doctored…!"
Take a look at it & swipe!
Nabila's stance on the matter
Talking about the same, Nabila claimed that the makeup palette was a concept that was developed in her bag. The product was in the making for fifteen years before it hit the stores. After extensive research and development its made is Germany with the finest ingredients, she added.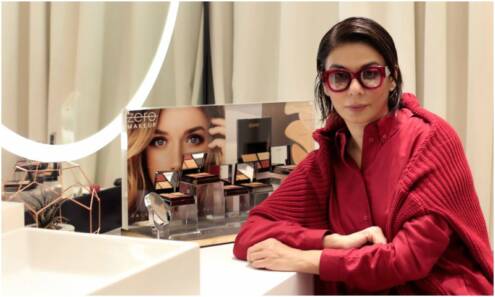 "While we don't approve of plagiarism, we refuse to engage in desperate mudslinging efforts," said Nabila on Instagram. While quoting Oscar Wilde, the makeup guru concluded, "Imitation is the sincerest form of flattery that mediocrity can pay to greatness".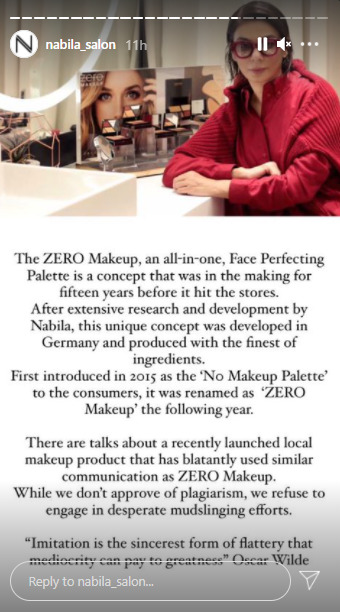 Meanwhile, we think that they both look ridiculous while fighting for a palette on social media. They could have handled the situation like adults.
Nadia has previously also shared a screenshot of a scammer and exposed a producer for taking wrongful advantage of models. Last year, when Nabila reopened her salon and clarified her salon staff will adhere to strict precautionary measures including PPE while working. Unfortunately, the masses were not happy with the decision.
What do you think of this story? Let us know in the comments section below.