Naat Khawan Yousuf Memon passed away in Karachi after struggling with an on-going illness. His family reported his death. While his son Hussain Memon especially mentioned that Yousuf had difficulty breathing and was receiving consistent treatment for the disease.
Yousuf Memon was considerably popular all over Pakistan as a naat khawan with a catchy and melodious voice. All of his poems were dedicated to Prophet Muhammad (PBUH). Often, people compliment Yousuf's voice by mentioning it to be sweeter than honey and unforgettable. It appeared that he dedicated a good chunk of his life to reciting these poems which, for sure, brought him and his audience inner peace.
The News Of Yousuf Memon's Death Has Shaken The Nation:
It is rather sad to hear about Yousuf Memon's death. He was the nation's pride and a humble person all in all. Also, it is heartbreaking to see such wise and talented souls lose their lives to the wrath of diseases.
But it seems that Yousuf has left the world with his impressive work as most of the social media is ridden with his videos. Even his performances on Youtube tend to have thousands of views for each video alone. Some of his videos are more than an hour-long and still are reaching thousands of views.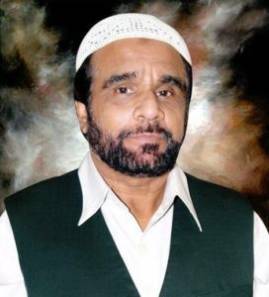 So, this proves that Yousuf was a great figure in the world of poetry and the lack of his presence is definitely compelling the nation to cry out in agony. Not many poets tend to make it big because poetry is a delicate art. A person that recites poems needs to know how they will be able to influence their audience and leave a mark. This was the quality that Yousuf was profoundly familiar with; anyone that attended his recitations always praised his work.
Some of his most infamous poems include 'Maire Kamli Wale Ki Shan' and 'Huzoor Koi Aisa Intizam'. They are powerful enough to compel a person to keep the video on loop and concentrate to the fullest in fear of losing focus on even a single word.
Yousuf Memon's funeral prayers will be held in Karachi's Pahari Mosque on Monday after Zuhr prayers. Furthermore, it is important for us to take some time out of our day to pray for the deceased and his family. His wife, two sons, and daughter would appreciate the kind gesture.
Before his poems and anything else, one should consider Yousuf as a normal citizen who lost his life to a cruel disease. It is also painful enough hearing how he was going through a long battle with a chronic illness. So the most one can do as a part of this nation is to offer their condolences to a soul that left us too soon.
Did you enjoy Yousuf Memon's work? If so, which one has been your favorite till now? Share your thoughts using the links below.