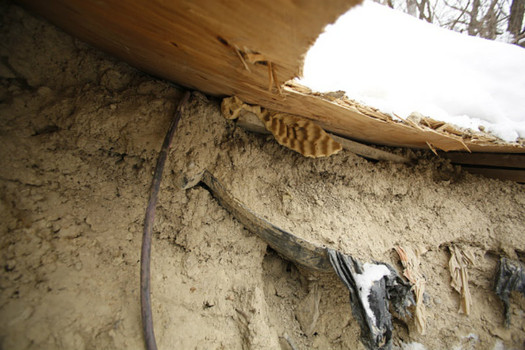 Last week, a mysterious tunnel was discovered in Toronto that sparked rumors all over the internet. Active social media users speculated its origin and purpose. A number of conspiracy theories also surfaced suspecting involvement of government. Some of the people assumed the tunnel to be sports team escape routes, but none of the theories came close to what the tunnel actually ended up being.
The Toronto Sun reported that the mysterious tunnel was actually built by two men in their 20's who just wanted a place to hang out. One of the constables of the Toronto Police Department, Victor Kwong, reported: "We're classifying it as 'personal.' What it is two guys had an idea of: 'Wouldn't it be great to dig a hole and hang out in it,' so they did."
Victor Kwong added that he and the authorities in Toronto are satisfied knowing that there was no criminal intent from the men or their tunnel. Initially, the officer who first discovered the tunnel suspected the tunnel to be a makeshift shelter for homeless seeking shelter from the freezing winter weather Toronto is currently experiencing. Once other officers arrived at the scene, they found, a generator, blue hose and a compressor inside the tunnel. They also found a wheelbarrow nearby. They were not the instruments that are usually found among the home-deprived.
The tunnel itself measured at 33 feet long with 1.9 feet from floor to ceiling. When inquired about the two items Victor Kwong replied "There was no further deeper meaning than it was just something that was there."
There are no criminal charges against digging a hole. However, if the land is privately owned then further actions would be at the discretion of the landlord.
The authorities failed to provide details about the two men; however, the constable did say that he was impressed with the sound structure of the tunnel considering that none of the guys had any formal training.