Get ready to buckle up for a rollercoaster ride of World Cup action, because myco, the new video streaming platform in town, is about to change the game!
Picture this: You're watching the ICC Cricket World Cup 2023, and guess what? You're not just cheering for your favorite team; you're winning too! Yes, you heard it right. myco is turning every viewer into a star player with its mind-blowing Watch & Earn model.
Here's the deal – HD live streaming of all matches, absolutely free! And that's not all! The more you watch, the more you win! We're talking about thousands of winners every day, all picked based on how much you're loving the game and sticking to your screens. It's like having your own cheering section that's cheering right back at you!
But wait, it gets even better. With myco and Simpaisa joining forces, you can now zip your winnings straight into your digital wallet or bank account right here in Pakistan. It's so smooth, it's like catching a cricket ball in the slip – effortless and right on target!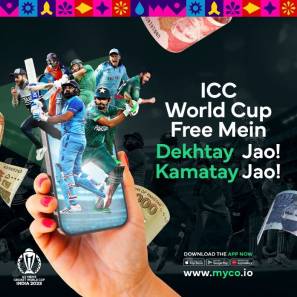 Ready for the real MVP treatment? myco's got you covered. We've got over 350,000 videos, from films to documentaries to live sports. And guess what? You're earning with every view! It's like a treasure chest of entertainment, and you're the one holding the key.
We're not just empowering viewers, we're unleashing a whole army of content creators. Over 1,000 of them, in fact! From the very first view, they're in on the action, no strings attached. No minimum benchmarks, just pure creative freedom.
And hey, if you're a film buff, mycolab is where the magic happens. We're talking about more than 50 funded film projects, nurturing the next big names in cinema. Lights, camera, action – it's all here!
Exclusive MyOriginal Productions? You bet! We've got a treasure trove of content that caters to every taste. Action, drama, comedy – you name it, we've got it.
With over 100 live sports tournaments under our belt, we know how to deliver the adrenaline rush you crave. And it's all wrapped up in our one-of-a-kind watch & earn model. It's not just streaming; it's an experience!
So, what are you waiting for? Get in on the action, be a winner, and let myco be your ultimate World Cup companion. Join us, and let's make this World Cup the most memorable one yet!
Cheers to a summer of cricket madness with myco, wohooo.
Scan the QR code below to experience the World Cup 2023 on myco: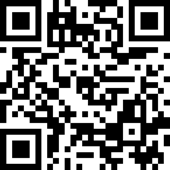 Website: www.myco.io 
Explore myco: https://linktr.ee/myco.io