Disclaimer*: The articles shared under 'Your Voice' section are sent to us by contributors and we neither confirm nor deny the authenticity of any facts stated below. Parhlo will not be liable for any false, inaccurate, inappropriate or incomplete information presented on the website. Read our disclaimer.
I was 11 years old, and as my parents wished that their children should be " Hafiz – e – Quran". We were only two siblings me and my younger brother. As to fulfill the wish they hired us a tutor "Qari Sahab". In the beginning, everything was normal then one day he held my hand saying: "beta apky hath kai nakhun(nails) bohat bare hain inhy kat len". The way he held my hand made me feel uncomfortable but I  ignored it as I was just 11.
Then one day my parents were out and my brother outside the house and I was learning Quran, and this random day turned into a life – changing day. My " Qari Sahab" who was hired to help me with the Quran, sexually abused me. Yes, the " Qari Sahab" abused me. He raped me not just once but I went through this whole thing 4 times.
For a kid of 11 years, this is not something she can bear. I was in the hospital for a week. I had internal injuries. After this whole thing, my life was never the same. My father was so ashamed to have a daughter like me that he didn't show up for 5 months. My father didn't come home for 5 months as if I was the one who was responsible. My mother though with me in the hospital but she never told me to stay strong, instead of that she started taunting me, blaming me for an act for which I was not responsible.
She once taunted me by saying "maine kaam hi aise kiye hain kai mai kisi ko apni shakal na dekha sakun". I started feeling responsible for everything I've been through. After this, I never came out of my room, if not necessary.  Because the lounge of my house haunted me. I could see myself screaming and crying for help, begging him not to do this to me.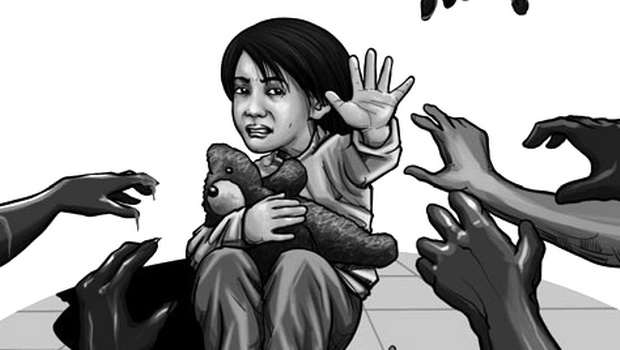 I started having nightmares, that won't let me sleep for 2-3 days. At that time I was in grade 7, the girl who was once the most prominent student of the school was now the kid who would sit quietly in a corner and won't talk to anyone. The girl who always got 1 position was ranked 13th that year. As I started taking so much stress, I was diagnosed with thyroid due to this whole stress taking thing.
I tried committing suicide twice but failed. Ever since then I never talked to my parents the way I did before. I was all alone, all on my own, they were only there to provide money for me.
Then, one day a boy (my senior) came up as I was crying sitting in a corner (with bruise marks all over my body, with swollen red eyes) asking me "what's wrong with me?". I never shared anything with anyone but there was something in his eyes that made me trust him and I told him everything, he was the only person who after hearing what I've been through comforted me and asked to have patience as Allah SWT will punish such people.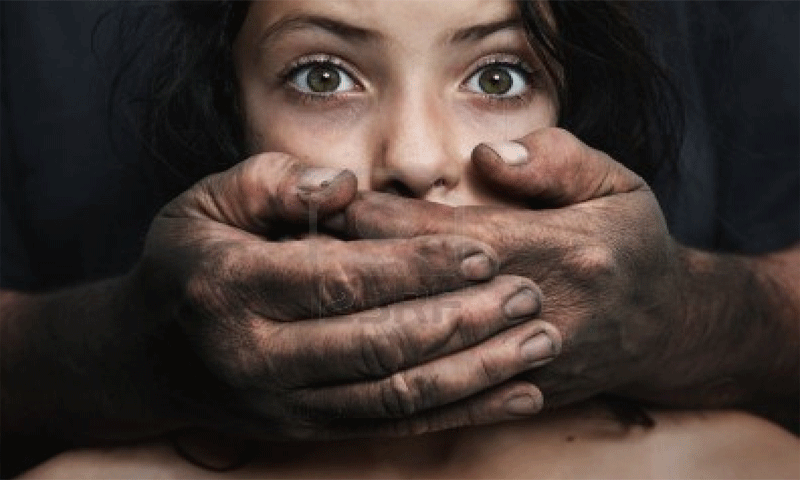 From that day, he became my best friend. He helped me improve my grades, motivated me to take part in co-curricular activities. He was my only strength, my only friend. As he was my senior, after passing his matriculation he got admission in a private college. As I was totally dependent on him, I got admission in the same college.
Due to all that I've been through new places, big crowds haunted me. But, he was there for me to make me feel comfortable. We along with our college friends went to a picnic. He proposed me but I refused as I can not afford to lose my only friend, my best friend. He told me to trust him as he loves me with all his heart. But my answer was every time a "no". Then one day we were talking on skype and he started crying asking me to trust him. We went to a conference together the very next day and that day I said " yes".
From that day we are in a commitment. He is always there for me. He is always by my side. He comforts me when I became weak. He talked to me for hours when I would have nightmares. He never let me go out alone, he was always there by my side. After some time in college I was diagnosed with PCOS ( polycystic ovarian syndrome) and at times I do suffer a severe pain in my stomach due to the internal injuries but he is always there for me.  I am taking birth control pills for 8 months in order to control my disease
He is the one who always shows up with me in the appointments. He still loves me against all my flaws.
Now, I am a student of a medical university (first year) and he is in business university (2nd year). As I don't feel comfortable in my university's he talked to my friends to take good care of me without even informing me and they really do care about me. I still have nightmares and every single time he is there for me.
He is my strength. Ever since the day he showed up in school, since that day the only dua I make to Allah SWT " Ya Allah! Kabhi mujh se mera angel mat cheniye ga". He truly is my angel. Whatever I am today is all because of him. I am still facing consequences due to that whole thing but he is always there for me, to stand by me, to fight for me. May Allah SWT blesses him with all the happiness in this world.