There is no denying in the fact that there are countless individuals in Pakistan who want to unconditionally help the unprivileged people. Such individuals don't do it for any publicity or monetary gain. They just do it as they feel it's their ethical and moral responsibility. Muhammad Farid Qureshi is among such individuals, a man in Muzaffarabad who runs a free rickshaw service in memory of her wife.
Qureshi hails from Muzaffarabad. For the past eight years, he has been providing free pick-and-drop services to people with disabilities, patients and orphans on his rickshaw. It all started in 2012 when his wife fell from the roof and got paralyzed.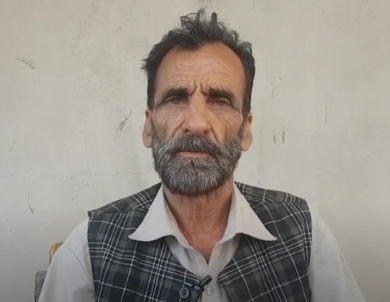 Due to lack of availability of any vehicle, he was delayed in going to the hospital on time. As a result, his wife could not be treated on time and died.
The death of his wife was a big emotional setback for Qureshi. To make sure that no one else suffers the same fate as he did, Qureshi decided to run a free rickshaw service for the sick and needy.
In an interview to Independent Urdu, Qureshi said, "I loved my wife very much. It was difficult to live without her after her death. I thought why not do something that will help me to always remember my wife. "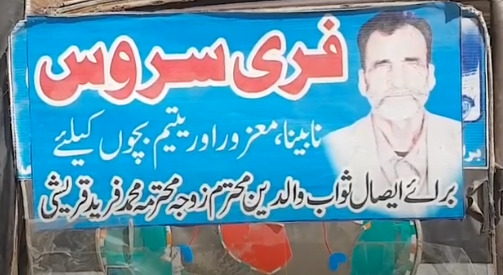 "My wife died because she didn't get to the hospital on time. There are so many others like me who can't go to the hospital because they don't have money, so I have to do something for them."
According to Qureshi, he started thinking about driving for free for the poor and needy. However, it was difficult for him to obtain a car due to lack of financial resources.
Qureshi provides free service for poor, blind & disabled people
Soon, he was able to found a man who had a rickshaw. He talked to him and agreed to pay a daily rent of Rs 400 for using his rickshaw. After getting the rickshaw, he made a banner on which he wrote the text "Poor, blind, disabled people can travel for free" along with his mobile number.
Qureshi said, "Anyone who wants a rickshaw can call me. Now there are more than a hundred people in Muzaffarabad in constant contact who have to be transported from home to hospital and from hospital to home."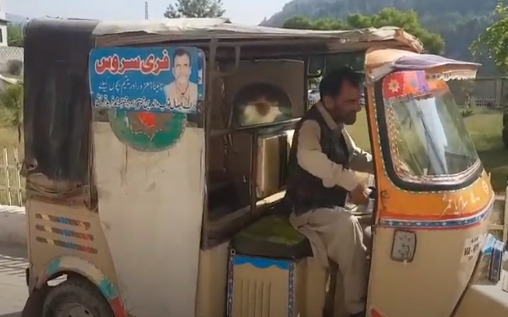 He added during the time saved from giving service to the needy, he takes rides from citizens that are able to pay. As a result, he is able to pay Rs 400 per day to the owner of the rickshaw and also for the fuel charges.
Helping the unprivileged gives me peace of mind, says Qureshi
Qureshi's goal is now to continue serving the unprivileged individuals. He wants to have his own ambulance so that he can help more unprivileged people.
This man of Muzaffarabad says when he gives a free rickshaw service all day to serve the poor or orphans in the memory of his wife, he gets peace of mind. There is no substitute for it. He urges all people to come forward to help the unprivileged people, specifically the disabled persons. This will add meaning to their life.
It is good to see that people like Qureshi care so much about the poor and differently-abled individuals. For a positive and productive society, we need to develop empathy and compassion for the poor and unprivileged.
What do you think of this story? Let us know in the comments section below!