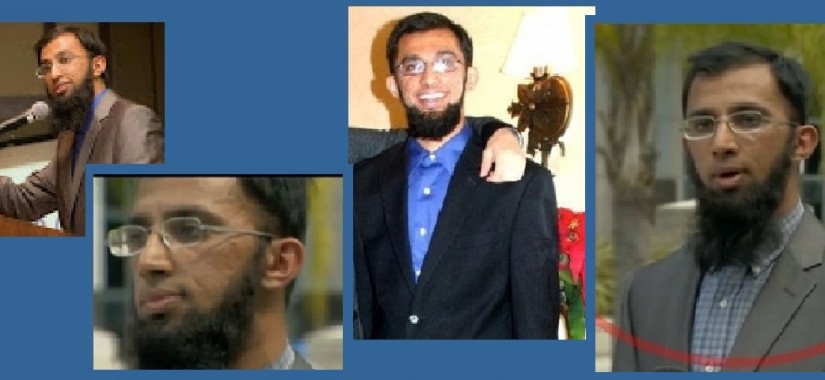 They thought they were coming to a Clermont home for sex — some with minors and others with prostitutes.
But when they entered the Clermont home, the suspects were surprised after being ambushed by undercover deputies in a sex sting aimed at "Johns," prostitutes and pedophiles.
By the time the two-week operation by sheriff's offices in Lake and Polk counties ended May 28, more than 100 suspects had been arrested.
A collage of the 101 mugshots of the suspects served as the backdrop for a press conference to announce the operation June 2 at the Institute of Public Safety in Tavares.
"Central Florida is now a safer place today because of the efforts of our deputies," said Lake County Sheriff Gary Borders, as Polk County Sheriff Grady Judd stood beside him. "They were up at all hours working really hard to get these people off the streets and make sure our children in the area are kept out of harm's way."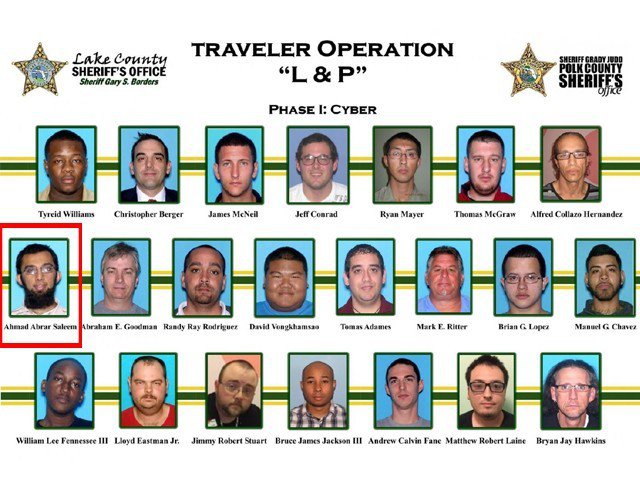 Deemed "Traveler Operation L&P" for the initials of the two counties involved, the sting was conducted mostly by undercover detectives going online at various chat forums — posing as either a child, a parent of a child or someone interested in prostitution.
The pedophile phase of the operation first began on May 18, just as county public schools were set to send students home for summer vacation, said Lt. John Herrell, Lake County sheriff's spokesman.
"We wanted to make sure the kids were safe," Herrell said.
There were 22 suspects arrested in this phase of the sting, mostly on charges of traveling to meet a minor for unlawful sex, attempted lewd and lascivious battery and prohibited uses of a computer device.
Mart Edward Ritter, a 54-year-old funeral home assistant from O dessa, Texas, was arrested after coming to the home to have sex with whom he thought was a 14-year-old boy. He allegedly brought condoms and lubricant as well as a change of underwear for the victim — wanting to keep the child's underwear as a trophy, according to an arrest affidavit.
Jeff Davis, a Disney employee who lives in Clermont, was arrested after coming to the home to have sex with whom he thought was a 14-year-old boy.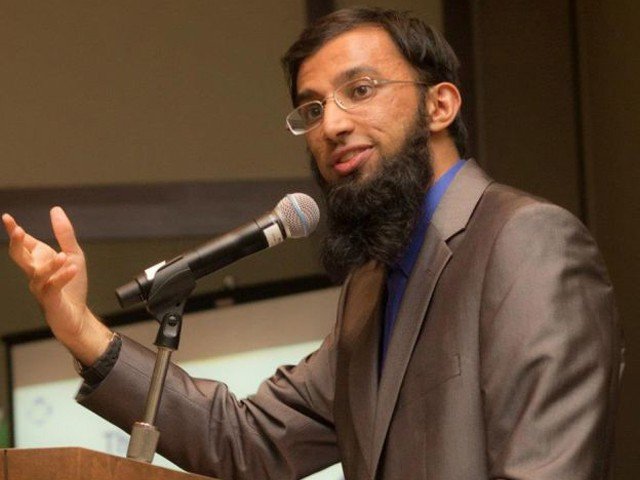 Touted at the press conference as one of the more notable arrests was that of Ahmad Abrar Saleem, 22, of Orlando, founder of the Saleem Academy. According to its website, the academ y is "dedicated to empowering Muslim youths across the globe." Scott Wilder, a spokesman for the Polk County Sheriff's Office, said the statement was later removed from the website.
According to an arrest affidavit, Saleem thought he was coming to the home to have sex with a 12-year-old girl he had contacted online. The affidavit adds he had told an undercover detective posing as the child they could have sex or just play with each other.
On May 20, Saleem arrived at the home in a vehicle adorned with a lic en se plate that read "Invest in Children," according to Judd. When Saleem entered the home, he was confronted by deputies and refused to speak without his lawyer present, the affidavit adds.
"This was a warning and a message that we are after these types of people with a vengeance," Judd said at the press conference.
The latter half of the operation was aimed at men seeking to have sex with prostitutes. However, most of the 79 arrests in the prostitution phase were comprised of women, including two hi gh school girls, a pregnant woman and two women who thought they were coming to perform sexual services at a bachelor party.
The joint operation was held in Lake County because a number of similar operations were recently held in Polk County, Wilder said.
Borders and Judd said, with the number of arrests made, it's a concern that there are still residents on the streets who would engage in such activity — and similar undercover operations could pop up soon.
Source: Daily Commercial