The extremists' events in India, another Muslim couple was targeted in Ghaziabad. Around half-a-dozen of Indian gunmen robbed the car of the newlywed couple on the NH58 on Friday and the shot the couple and the family members who were in the car.
18-old-Muslim bride Mehvish Parveen and 22-year old groom Muhammad Shahzeb were shot dead while heading back to their home from the wedding which had happened a few hours ago.
The men robbed the car with the intention of stealing the money, jewelry and the car from the bride and the groom. They then shot the couple and the family members present in the vehicle. Mehvish died right on the spot.
The Groom, On the Other Hand, Survived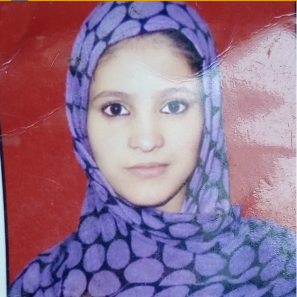 "When one of the men pointed a gun at me, Mehvish screamed in fear. They instantly shot her in the chest. Maybe, they feared her screams would alert passersby on the busy stretch of the highway," Shahzeb mentioned in an interview.
"I saw a man pointing a gun at my brother-in-law who was sitting in the front seat of the car. We heeded to their demands and gave away all the jewelry and cash we had," Shahzeb said. Moments later, Mehvish passed away.
The car was an hour away from their location when they got robbed on the national highway. The incident has struck the entire nation which wonders if this was a hate speech crime or a robbery gone bad.
Investigations regarding the murder of Mehvish Parveen are now taking place.