Highlighting the beautified spots of the city, Sindh government spokesperson Murtaza Wahab, recently took to Twitter to claim that Karachi was changing and developing. However, Karachiites do not agree with him and enlighten him with the ugly reality.
On Sunday, reacting to Planning and Development Minister Asad Umar's accusation that the Sindh government hinders development works by the center, Wahab said the PTI government had never been interested in working for Karachi, to begin with.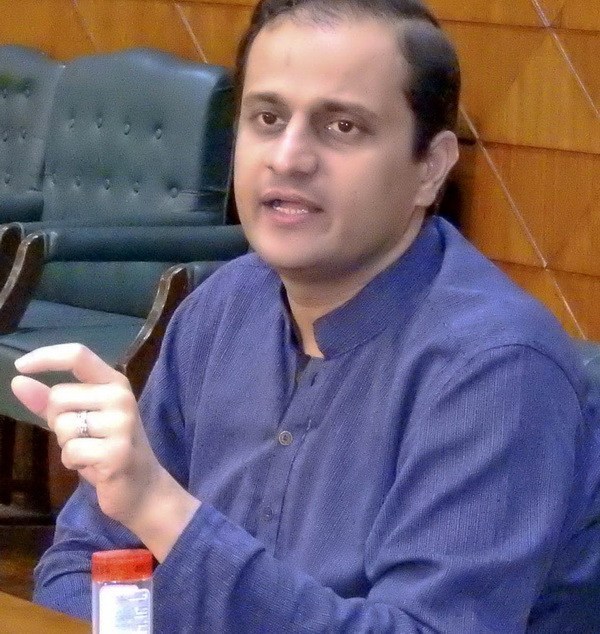 "Blaming the Sindh government is an excuse for the selected government for not carrying out development works. The PTI government accuses the provincial government to hide its own incompetence."
In addition to this, passing the buck to the center, Wahab remarked that the federal government only announces projects. However, it then takes U-turns.
The PPP leader claimed that Karachi was PPP's city. More so, no matter who was 'selected', it was only the PPP who carries out development works in the city.
Later, he shared a few pictures of some beautiful places in Karachi on Twitter. In addition to this, he maintained that Karachi was 'changing, Alhamdulillah'.
Check it out!
However, Wahab's delusional tweet did not sit well with the awaam particularly Karachiites. People have been criticizing him and sending him images of broken roads and overflowing gutters. Dare we say, he had it coming.
Karachittes show Murtaza Wahab true images of Karachi with broken roads & overflowing gutters!
"I wish the condition of roads in Lyari could change. Children's schools are opening from tomorrow. But for the last two years, the road between Bihar Colony and Agra Taj is in a bad condition. The whole road is in a state of disrepair. All the elders are suffering from body aches. Brother, please reconsider this," one user wrote.
"Karachi does not only comprise four areas. Make a visit to Nazimabad, Shadman Town, Buffer Zone, and 4K Chowrangi sometime, you will know."
It is pertinent to mention that one particular issue that the authorities rarely focus on is the bad conditions of roads across the city. 75% of areas of Karachi have poor and broken roads. It would not be wrong to say that the authorities responsible for the maintenance of roads in the city are good for nothing! 
As if that is not enough, people have illegally encroached tracts of government lands that make roads shrink. And. on these roads, the newly introduced 'Skating Force' is expected to catch criminals using roller skates..
What do you think of this story? Let us know in the comments section below.