According to Edmonton police, a man possessing an extensive criminal record killed six adults and his two young children before killing himself.
The head of Edmonton Police, Rod Knecht, spoke to a press conference on Tuesday night and said that the main purpose for the mass killing is expected to be a domestic violence.
Knecht refrained from telling the name of the criminal in public but he described him as a renowned criminal who had been involved in crime since September 1987.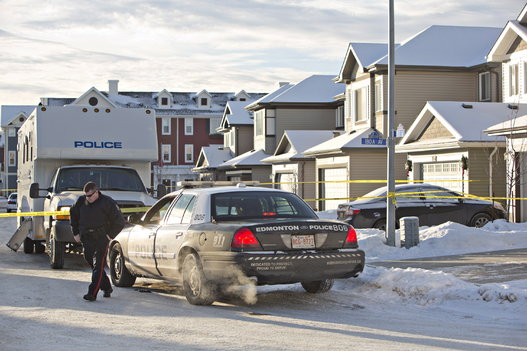 Knecht also informed in the press conference that the man had been arrested in Edmonton two times before and was involved in crime of domestic violence and sexual assault two in November 2012.
In a shocking series of homicides, Cindy Duong, 37-year-old women, was killed in a house in south Edmonton on Monday. On other hand, two men, three women, one girl and one boy were shot dead and found few hours late at house in the northeast area.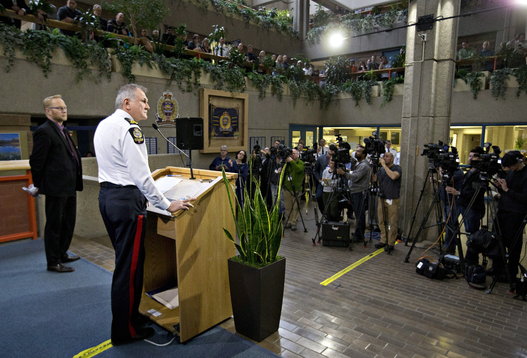 According to initial investigation reports, 9 mm Pistol was used to shot Duong and that Pistol had been stolen from Surrey, B.C., in 2006.
Related Article: Yazidi Women Refugees Treated Worse Than Slaves By ISIS
The suspect is reported to have killed himself and his body has been recovered from a restaurant in Edmonton bedroom community of Fort Saskatchewan early on Tuesday morning. The process of conducting autopsies will begin on Thursday.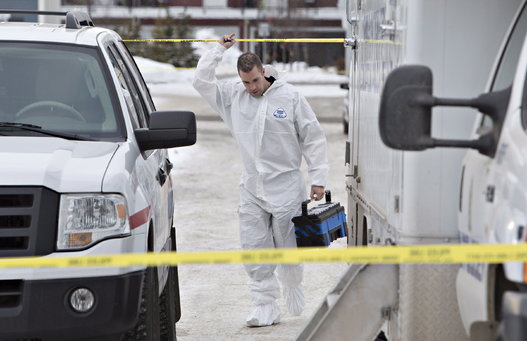 According to Knecht, the series of murders began when police got information that a man entered a south-side home, opened fire and disappeared after killing Duong.
An hour and a half later, police officers received information of suicidal man at a home in northeast; it was the same place from where the man had been arrested in the crimes of sexual assault and domestic violence.
Family members called police and informed that the man was "depressed and over-emotional". When Police arrived, no one opened the door from inside. Knecht said they searched the outside of the house and couldn't find anything suspicious. They didn't go inside.
"We can't just arbitrarily go into that residence," explained the chief. "(Officers) did a walk-round, looked in a window and checked a door."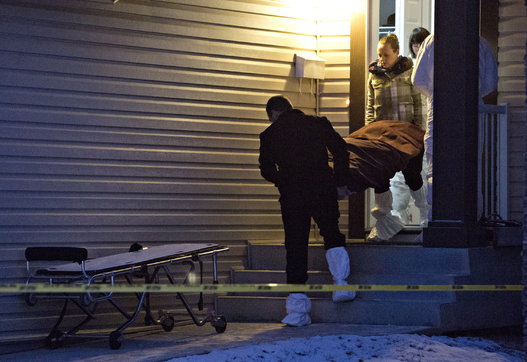 After getting another call after few hours, Police decided to go inside the house and all they found was massacre.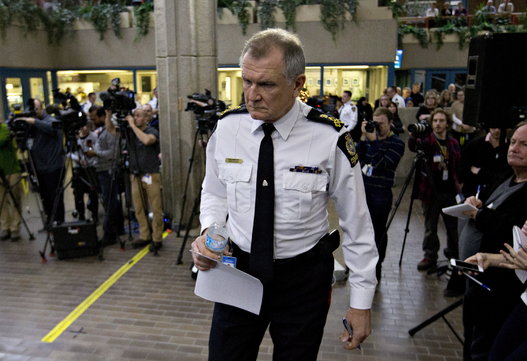 Knecht allowed that officers would have had information about a previous domestic violence incident at the home but said that still would not give them cause to enter on the first contact.
"We did everything we could have done," he insisted.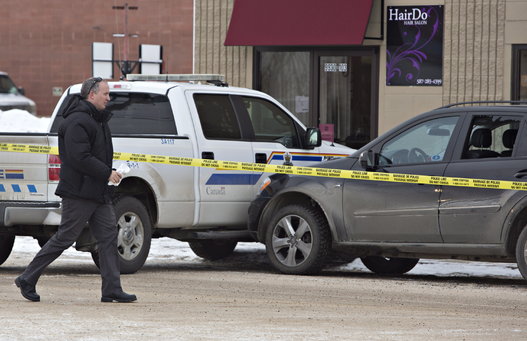 Related Article: 15 Worst Disasters The World Witnessed in 2014
Neighbour Moe Assiff watched the whole scene unfolded when police visited the house the second time. He told that a man and a woman sitting in a car parked outside the hosue looked very depressed. He went up to them and asked if they were fine.
"He looked very shaken up like he had seen a ghost. He paused and he said, 'No, it's personal,'" said Assiff.
He saw officers coming out of house and talking to a woman.
"She just let out a hysterical scream. It was eerie," he said.
"She was screaming about her kids: 'My kids! The kids!,' grabbing her hair and trying to pull her hair out. The cops then ushered her down the road into a police cruiser."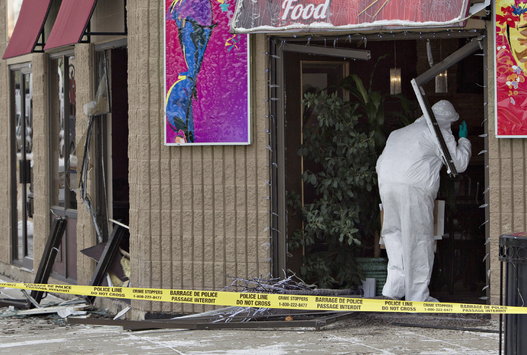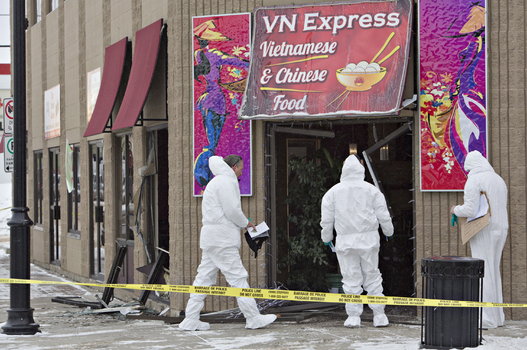 Police found the suspect's body after a while at VN Express Asian restaurant in Saskatchewan Fort and then police cordoned off the area after smashing the front of the restaurant with a vehicle. The front part of the building was destroyed and pieces of metal frame hung from above.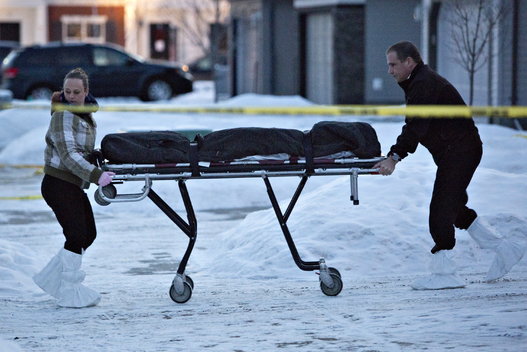 Knecht said the man had a share in the restaurant, but would admit that.
Outside of the restaurant, was parked a black SUV which was same vehicle spotted at the time of firsts hooting in southeast Edmonton.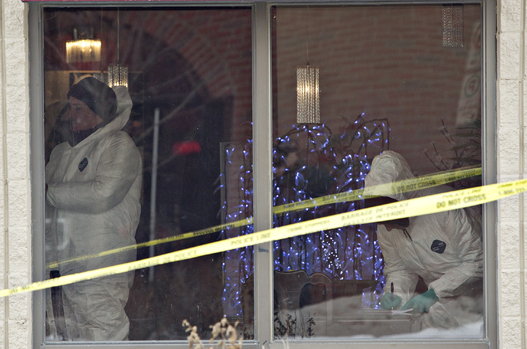 Alberta Mayor Jim Prentice said in a statement that he believes that Police will soon gather evidences and conduct investigation effectively to inform the dreaded people of Alberta as what happened actually.
"In this season of peace and goodwill, this act of violence is all the more difficult to comprehend. Our thoughts and prayers are with the families and friends of those involved at this very difficult time. May they find strength in knowing that Albertans share in their loss."