Throughout the world, it is common to see living statues — performers posing like statues or mannequins, usually with statue-like makeup — but not in Pakistan. Muhammad Ahsan, the 'Golden Man of Islamabad,' represents the first living statue in Pakistan.
Hamza Shafqaat, the Deputy Commissioner of Islamabad, granted Ahsan permission to perform as the living statute in Islamabad on Tuesday.
In an interview with a local media outlet, Ahsan gave us a glimpse into his life. In search of work, the lad came from Karachi to Islamabad. However, he was unable to find any and now works as a living statue.
Ahsan sprays golden paint all over his clothes, shoes, and hands, and then applies cream and some shimmering color on his face. "Initially, the spray used to make me lightheaded, but now I am used to it," said Ahsan.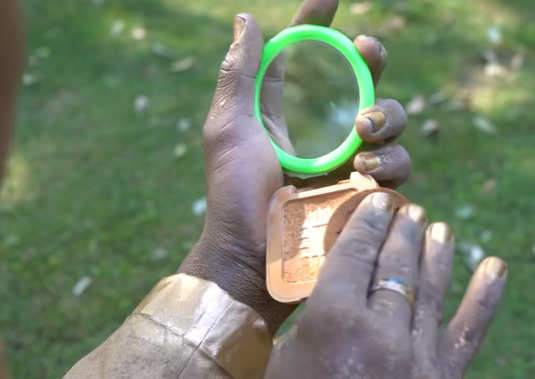 On what inspired him to become a living statue, Ahsan said, "I saw a TikTok video of an Indian man who becomes a statue, so I followed him and did the same," adding that it helps him pay bills.
"One of my passions is to become famous on Tiktok — recently, every person with good looks got famous on it, and I admit I don't have good looks but I also desired to be famous," said the Golden Man.
"I thank God that I got this idea from TikTok. A lot of people take pictures of me and with me, as well as make videos, which makes both them and me happy."
Muhammad Ahsan dreams to join the amry
"We are four brothers, three sisters, and a mother," shared Ahsan. "My father had served in the navy and passed away and I am the youngest among my siblings."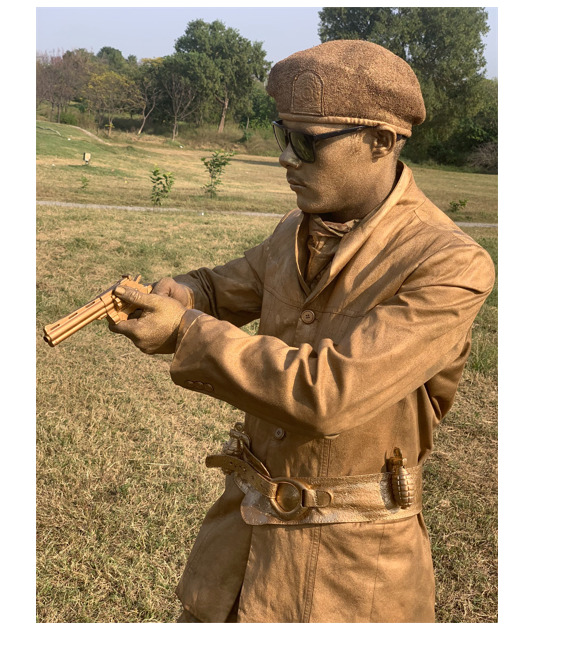 In addition, Muhammad Ahsan, the golden man spoke about the kindness of the people in Islamabad. That they all show lots of love towards him, he maintained.
Speaking about his dream to join the army, Ahsan asserted, "Whenever I get the chance, I would love to join the army".
"I know how to swim and can swim for three hours continuously," he added. "As of right now, I am doing this to earn fame and money, but if I ever get the chance to even do dishes for the army, I would gladly do so since it is the army after all."
Watch his complete interview:
Poverty often forces people into begging to get rid of hunger. Meanwhile, it is truly gladdening to see individuals work hard to make ends meet.
Remember the 13-year-old boy Abdul Waris who has been doing two jobs for six years to ends meet and help his family? He recently opened his own food stall in Karachi. In that vein, let's hope Ahsan soon lands his dream job!
What do you think of this story? Let us know in the comments section below.