Muhammad Junaid Safdar, who is the son of PML-N Vice President Maryam Nawaz Sharif and the grandson of Nawaz Sharif, has announced that he and Ayesha Saif are getting a divorce three years after getting married.
Muhammad Junaid Safdar and Ayesha Saif Divorced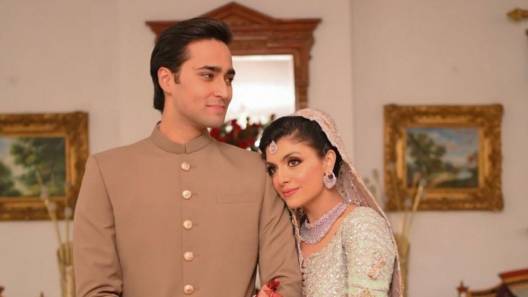 He revealed the news that he was splitting up with his ex-wife on Instagram. Junaid wrote in an Instagram story that "News about my divorce is true." Adding on, he shared, "This is an entirely private matter and I request the media to respect our privacy."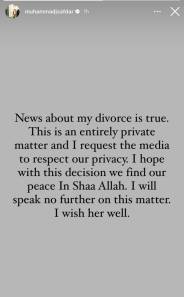 Muhamamd Junaid Safdar also wrote, "I hope with this decision we find our people, Insha Allah. I will speak no further on this matter. I wish her [Ayesha] well."
The former prime minister was present at their grand, elaborate wedding in August 2021. After the Nikkah, there were big wedding celebrations in Islamabad in December of the same year.
Also Read: Nawaz Sharif Leaves London To Back Home Via Flight From Saudi Arabia