While Pakistan suffers from the explosive wave of sexual abuse cases, and the rising pedophilia, Mufti Tariq Masood exposed his inner corrupted self. Apparently, pedophilia and child marriage are a joke to this mufti. The amount of filth that is being preached under the guise of religion is sadly no more astonishing.
"Change my name if I don't get you a fourth and virgin wife after you marry three widows or divorcees," the mufti guarantees his followers not just one but either four or two minor brides as their fourth wife if they marry three widows or divorcees.
Pedophilia is evidently Pakistan's very own ticking time bomb. Unfortunately, we have somehow become a nation that is now immune to the enormities. And certainly, our ignorance, inaction, and incompetence as a society will be the death of us.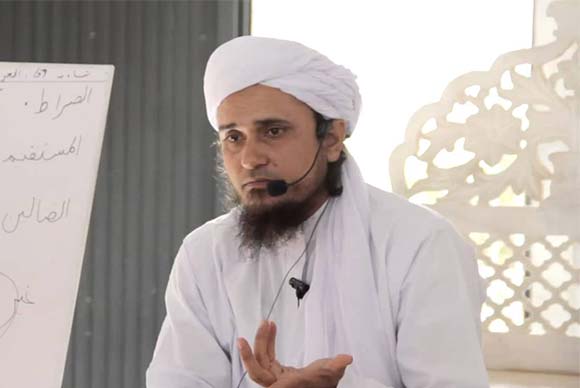 Every other day we across the cases of sexual assault that wreaks havoc on many souls. A child or a woman becomes a victim to the unspeakable crime on daily basis. Yet somehow, some tone deaf people tend to joke about the persisting matter.
We reside in a country where the younglings are exposed to sexual violence and damaged mentally while their predators walk freely. In a country where sexual assault is rampant and our generations are on the brink of destruction, a religious personality, who has God knows how many followers, endorses child marriages, and pedophilia.
Let's not forget the enormity of impact these so-called religious leaders have on their followers. People are prone to blindly grasping their teachings. But here's Mufti Tariq Masood endorsing filth while delivering a sermon.
Watch the video below
"Mufti Tariq Masood will find you a 16-year-old or two eight-year-olds or four four year-olds," the cleric promises his listeners.
Holding a religious title comes with a bag of its own responsibilities. Needless to say, people listening to his sermon are inclined to be disillusioned by the rank and credentials he holds. The mufti literally laughed off such a grave issue.
Nothing justifies his utterly disturbing and disgusting mindset. This is exactly how these corrupted minds subtly normalize the prevalence of pedophilia, child marriages, and rape in our society. The rampant culture of rape shows where we are headed as a nation.
Mufti's ill-considered sermon has enraged many
"Because of the mullahs, our society has sunk into a terrible social crisis. Hundreds of people listen to their ignorant talk and are affected, the state has been playing the role of a silent spectator. In countries like Saudi Arabia and Iran, child marriage is banned. Our assembly has not been able to impose a ban."
Just this week, a soul-wrenching sexual assault case came to the limelight. Three men gang-raped a woman and her 4-year-old daughter for two long weeks, in the Kashmore area of Sindh. But sadly, we have somehow become a nation that is now resistant to such nauseous and barbaric acts.
What do you think of this story? Let us know in the comments section below.