The so-called clerics and their nonstop controversies often overshadow the scandalous celebrities. Among such highly contradicting individuals, comes cleric Mufti Abdul Qavi who now has apparently crossed every limit letting us know his favorite drink and much more.
You must have come across all his controversial video clips, and calls which he always finds a way to get away with. But something entirely new just emerged, which leaves no ground for him to defend himself.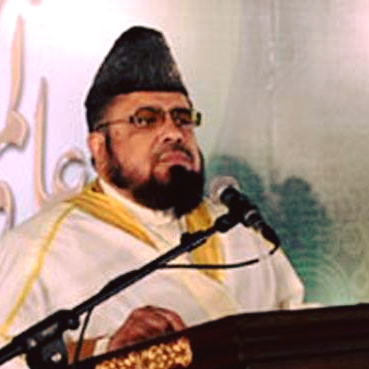 Initially, gathered fame by getting his name dragged into the murder of Qandeel Baloch, the cleric did not stop giving out rogue statements since then. It may be recalled that last year, Mufti Qavi called 'alcohol' halal, which left everyone dubious about his religious knowledge.
Speaking on the topic, the self-appointed cleric earlier claimed that drinks that have below 40% alcohol can be consumed, and claimed it to be 'halal'. More so, he went on to add, "In my opinion, even the drinks that contain 100% alcohol are halal."
Countless evidence, yet somehow this cleric tends to get away with his controversial statements. But not this time. A new video surfaced on social media in which Mufti Qavi openly discusses all his vulgar, and dare we say, 'haram' activities.
In the video, apparently filmed by a friend of yet another controversial personality none other than the TikTok star Hareem Shah, the real face of the cleric transpires. While subtly exposing him, the woman asks Mufti Qavi about his favorite drink. Unsurprisingly, the religious cleric revealed that he likes to drink a 'red one'.
Further prying, she went on to ask him if he is bringing any girlfriend to the 'party'. Not so hesitantly, Mufti Qavi responds, "I don't have just one girlfriend. Women die to be with Mufti Abdul Qavi."
Watch the video here
A number of questions arise here. On what credentials was this man declared a religious scholar? Does he deserve to be called a Mufti? And most importantly, what explanation will he give this time to get away with this?
The social media sensation Shah is known for making headlines for all the wrong reasons. And the same goes for the religious scholar. Just yesterday, she posted footage of her slapping Mufti Qavi after he allegedly engaged in a 'vulgar' conversation with her.
What do you think of this story? Let us know in the comments section below.