Recently, a video call between the TikTok star Hareem Shah and the prominent cleric Mufti Abdul Qavi got leaked and became viral on social media and how he defends it. In a recent interview, Mufti Qavi explains the context of the call.
In the leaked video call which he defends now, Mufti Qavi tells Hareem Shah that he wants to meet her. But unfortunately, he could not due to personal reasons. While speaking to the Urdu Point, Mufti Qavi explains that he makes his schedule a week prior to meet women.
He says, "Whoever contacts me, any woman who is my age or close to me, I give them time."
"A woman earlier contacted me and told me that she is staying at a hotel in Lahore. She said that she has come from Karachi and wanted to me. So I told that woman that if I get time I will visit Lahore," the cleric added.
Upon being asked who the woman was, he said, "I do not know that woman. She wanted to discuss some personal issues with me. But I was not able to go to Lahore as I was traveling elsewhere."
He adds that he was on his way to meet some religious personality Bhawalpur with other Pir Mureeds when he got the call. from Shah
"As soon as I sat in the car, I got a call from the same number as the woman who contacted me earlier. So I thought it is her, and I began explaining that I have a busy schedule and would not be able to give her time," Mufti Qavi narrated. "But then when I heard her saying 'I did not call you to listen to your speeches and nonsense' I was surprised."
Should we call you Mufti Qavi or Mufti 'Tharki'?
The cleric Qavi gets insecure and claims that the interview does not know the entire story which is why he seems to be siding with the TikTok star. He said, "The reason I wanted to see her face was because I was shocked that it's the same lady who asked me to meet her. So I asked her to show her face."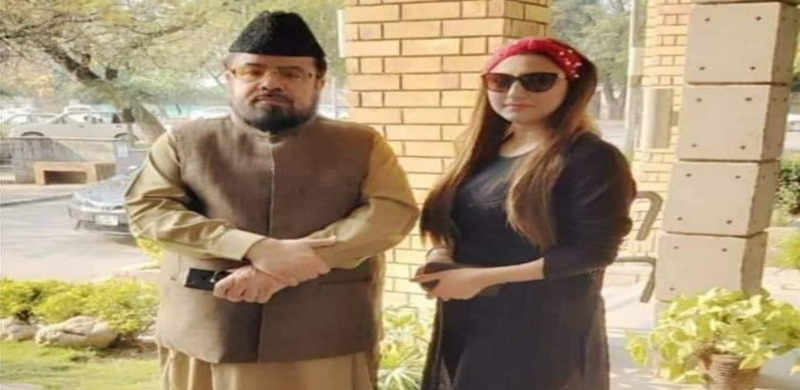 Furthermore, he claims that he soon recognized the voice to be of Shah's. "From Qandeel Baloch to Shah, no woman has ever accused me of any such thing. If Shah is calling me a Shaitaan, then she is the Shaitaan because I believe, you project what you are on other people," he added.
In addition to this, the interviewer asked why he insisted on seeing her face. "Is it appropriate to see the face of a na-mehram?" he asked. To this, the cleric responded that "The woman who contacted me before on WhatsApp talked very kindly. So I wanted to see who was talking so inappropriately to me."
Upon being asked why all the controversies surround him and not the other clerics, Mufti Qavi said, "Wherever I go, people come running to meet me and capture pictures with me. Even despite Shah's accusations, I just gave a lecture in a huge institute. People love me."
I took off my topi for wudhu, and when I came back Qandeel was wearing it, says Mufti Qavi
When Qandeel Baloch's topic came up, the host asked why the cleric was not wearing his topi in the selfies he took with the late Qandeel Baloch.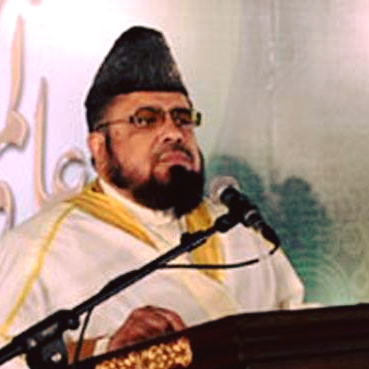 Mufti Qavi claimed that Baloch herself came to his room. When he went for wudhu and came back, she was wearing his topi. "God forbid if she had taken it off me, it would have been very disrespectful. The thing is my glasses, topi, and watch were kept there. She got it from there," he claimed.
"God is my witness, Hareem is the one who called me. I thought that the woman wanted to discuss some religious issues with me and I talked to her very kindly. But betrayal one side, from now on Hareem Shah is dead to me," he added.
It should be mentioned here that earlier in the same month, a video of Mufti Qavi had taken the internet by storm, in which he was seen dancing with a woman. However, Qavi had denied the man in the video was him.
What do you think of this story? Let us know in the comments section below.