A video posted online showing an imam saying the call to prayer while wearing shorts has sparked debate online. The shocking incident took place in Kuwait.
A religious authority source told The National that the imam in question attends the mosque in the Al Rehab area of Kuwait City since 30 years ago and is an upstanding member of the community. They said that the man in the video clip had been cleaning the mosque's library in his spare time before realizing he must perform the Maghreb call to prayer.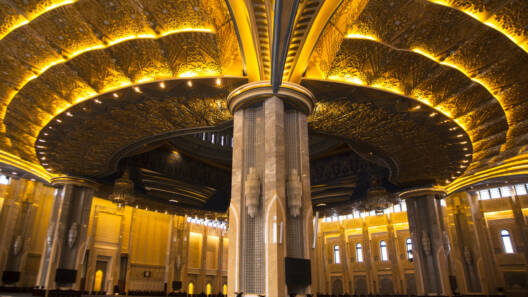 The official stated that as the imam did not have time to change, he led prayer in his "unofficial" attire, a white T-shirt and shorts, then changed and prepared for leading prayers. It was pointed out that Islamic law does not prescribe what should be worn while performing the call to prayer or whether the ablutions required to perform prayer must be already performed.
It is more common for an imam, or muezzin, to wear a kandura [long dress], or trousers and a shirt when leading the prayer. In response to a video posted of the unorthodox call to prayer, a debate ensued online.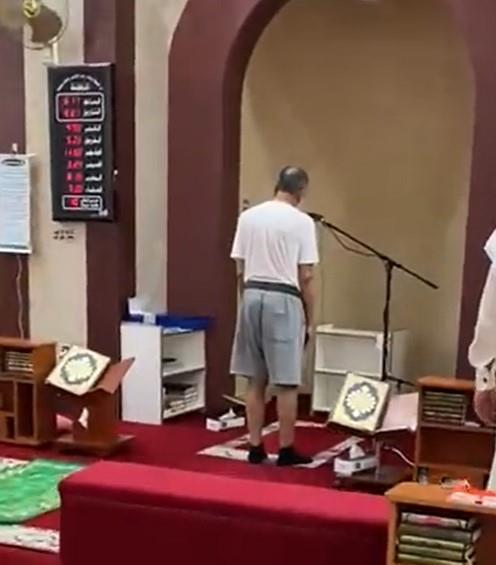 There were reports claiming the man had been arrested for the incident, but authorities insisted that this was not true. Kuwaiti news agencies reported that the Union of Kuwaiti Preachers, Imams, and Azaan Callers said the Imam had not been warned or found guilty of administrative errors or violations in the last 30 years.
Awqaf Ministry closed the matter after questioning the imam and clearing him of any wrongdoing. In regards to the person who filmed the clip, it is unclear what action has been taken. Meanwhile, the video clip of the incident has gone viral on social media.
Take a look at it:
Shorts are permissible for men in Islam if they cover everything between the navel and the knee. In mosques, however, most male religious figures wear clothing that covers them from the neck down.
In Kuwait, mosques have been operating with reduced capacity owing to social distancing rules intended to limit the spread of COVID-19. But in October, mosques will return to their full capacities.
It may be recalled that last year, a Kuwaiti muezzin gave a different Azaan. It encouraged the Muslims to rather pray at home than to come to the mosque. Particularly, instead of saying "Hayya 'ala as-Salah" [come to prayer], the muezzin said, "Salatu fi buyutikum" [pray in your homes]. Video of the Azaan took the internet by storm.
The same year, nearly 100 mosques in Germany and the Netherlands rang the call to prayer on loudspeakers. This was done as a gesture to show support towards Muslims during the ongoing pandemic. 
Story Courtesy: The National
What do you think of this story? Let us know in the comments section below.