In July 2020, Muaaz Zahid was at a rooftop celebration in Faisalabad. All of a sudden, his right hand touched a high-tension wire. This resulted in electrocution of his arm.
The accident also drove the chemical count in his body to extremely low levels. He was than moved to a hospital in Lahore a day later. The doctors said amputating his arm below the elbow was the only way to save his life.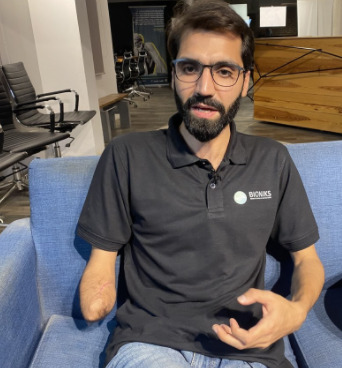 Zahid is a computer science graduate. He teaches at Lahore University of Management Sciences (LUMS). Even after the accident, Zahid did not lose hope. His optimism paid dividend.
Less than months after the accident, a Karachi based startup called BIONIKS fitted him with a bionic arm and a customized stroker for guitar strings. It is a social startup that provides orthotics and prosthetics services across Pakistan.
In an interview with Arab News, the 26-year-old expressed his joy of getting a bionic arm.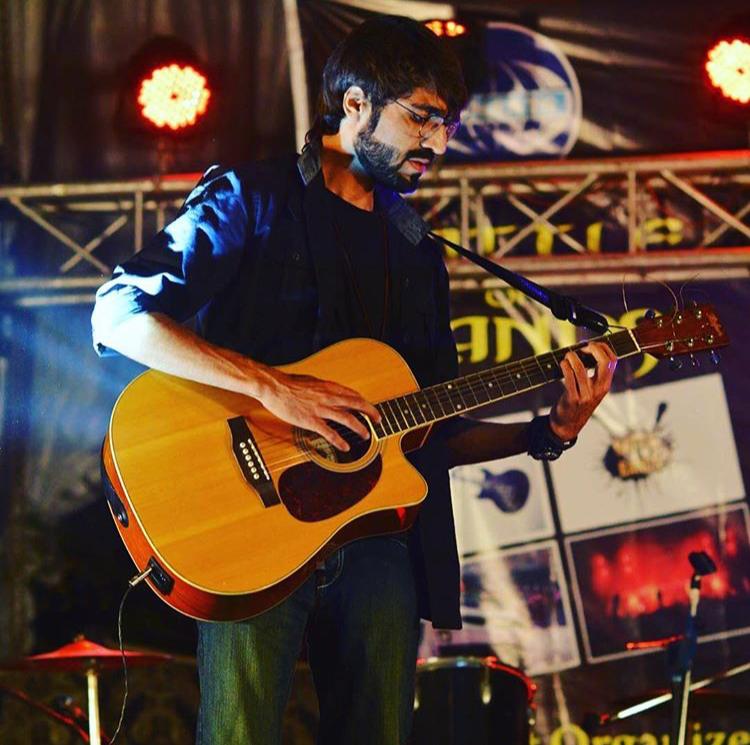 "Immediately after the incident…I was hopeful. I just thought… I'm alive. I'm healthy. My legs are moving, my brain is working, my eyes are okay, everything is fine", said Zahid.
Zahid said, "People asked me if I will ever able to play guitar again? This was a question mark for others, but it was clear to me that I would play again one day."
He smiled and pointed towards the specially designed stroker by BIONIKS and said, "And I am playing the guitar right now."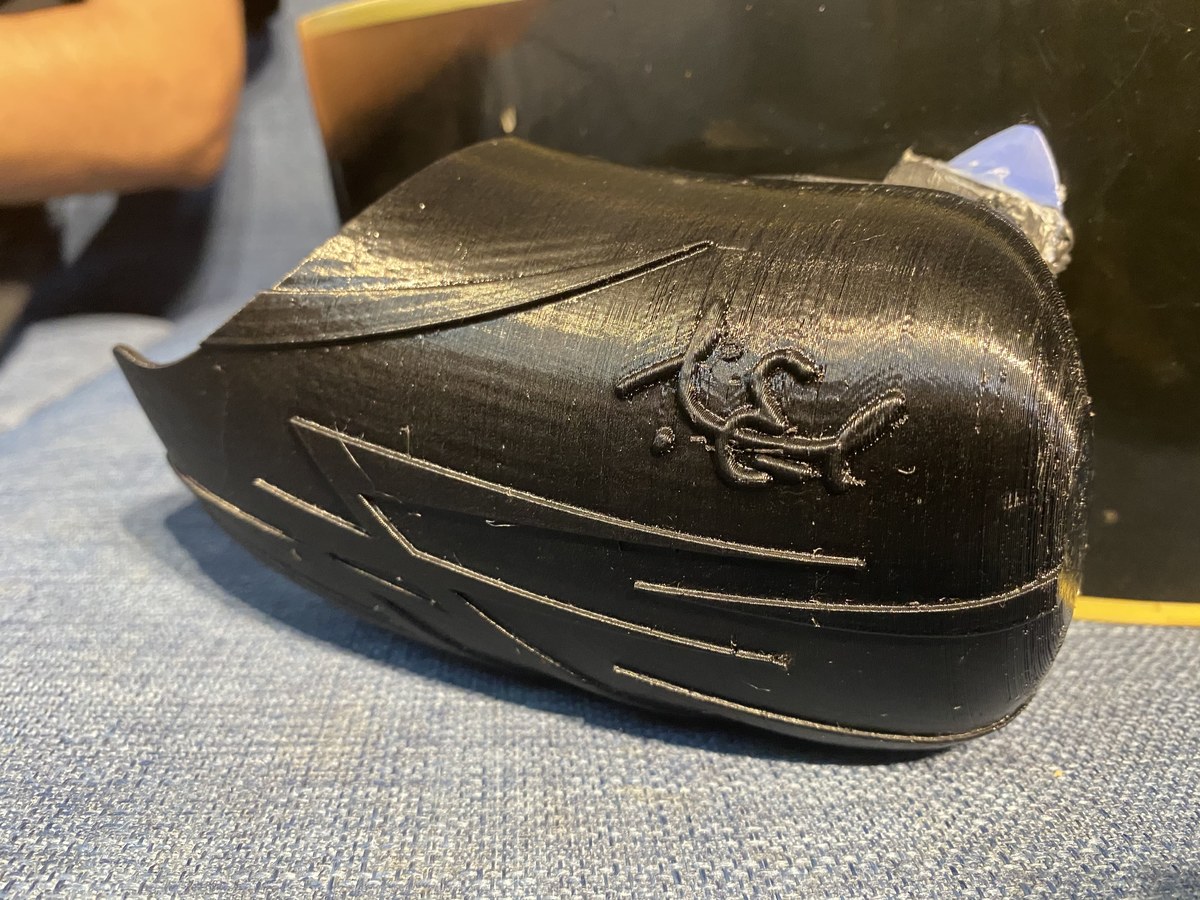 According to Zahid, a friend of his that initially worked in jewelry design helped him in making a band for his amputated arm. As a result of which, he was able to play the guitar after the accident.
Muaaz's courage and motivation is remarkable: CEO BIONIKS 
After a few weeks, Zahid got to know about BIONIKS. Zahid told them that he was playing the guitar with his wrist. They said we can design a prosthetic arm for you. As a result, they created a custom-designed stroker for guitar strings and a new prosthetic arm. 
CEO of BIONIKS, Ovais Hussain Qureshi, said, "His courage and motivation is remarkable. Recovering within three months of amputation and adoption of Bioniks prosthesis is marvelous."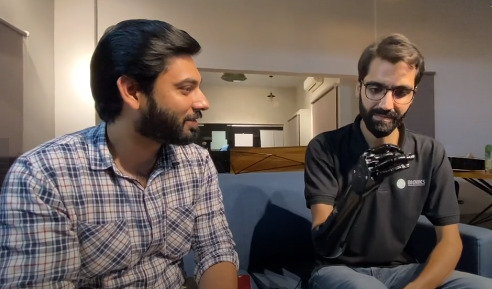 "Seeing Muaaz moving his fingers right just from the very next second after popping his arm into the arm and looking at his smile motivates us more."  
Zahid now says that he is just waiting for a gig or concert that he could play at. But even if there is no event, he will keep practicing his guitar.
BIONIKS changing lives of differently-abled people across Pakistan
BIONIKS is a healthcare social enterprise. It aims to revolutionize the healthcare segment either by providing new solutions or making existing ones more feasible. It provides services in the field of healthcare through the advanced-level prosthesis and surgical planning tools.
The enterprise has been involved in various groundbreaking initiatives across Pakistan. On Children's Day, BIONIKS and Bisconni launched a CSR campaign 'Complete Others' where they donated bionic arms (prosthetics) to specially-abled children.
BIONIKS created the bionic arms exclusively for differently-abled children as per their requirement. These arms function by picking up signals from the person's muscle and converting them into a movement.
What do you think of this story? Let us know in the comments section below!