A graffiti vandal is a crime. Defacing premises or other property without permission constitutes this act. Those who write on walls do not realize how graffiti tends to ruin the aesthetics of a place. The latest graffiti vandalism spotted was at Khunjerab Pass, where a couple, Mr and Mrs Shoaib, unapologetically wrote their names and vandalized the pass. 
Khunjerab Pass is a high mountain pass on the northern border of Pakistan with China. Needless to say, it has a very beautiful scenic view. As it appears, some people are just not eligible enough to visit such marvelous places.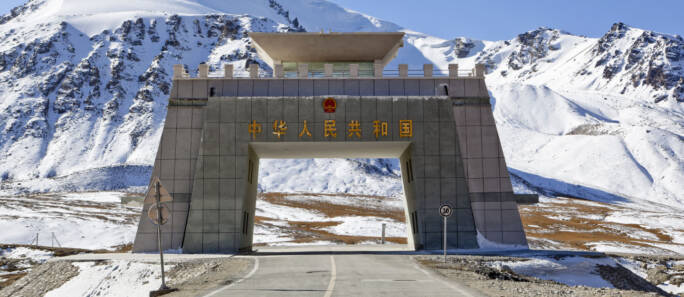 Recently, a picture surfaced on social media showing how people lack basic ethics and manners. There is a couple who defaced a wall in Khunjerab Pass by writing their names on it. They went to Khunjerab Pass, and they want you to know they were there and what did they do? Using spray paint, they painted their names on the pass. "M and Mrs Shoaib were here at Khunjerab Pass," they wrote as they vandalized the Pass.
Graffiti and wall-chalking on walls are unacceptable due to the obvious reason that walls are not meant to serve as canvases for such absurdity. The graffiti, at the same time, disturbs the place's infrastructure, damages public property, and degrades its aesthetic appeal.
Take a look at this!
Our countrymen were furious to see such vandalism, especially because tourism is one of the most dynamic and beautiful aspects of our nation.
'Very uncivilised bustle to wall chalk the unspoilt Khunejrab ambience'
We cannot agree more with this!
Of course, this will indeed encourage others to do the same without facing any consequences.
'Disgusting, lack of basic education.'
Take note of this:
What a shame.
Walls adorned with graffiti in Pakistan are a host to many reasons as well as a host to many opinions. Some people use it as a source of livelihood, while others use it as an outlet for their thoughts.
However, graffiti is not the way people ruin the beauty of a particular area. Pakistanis are known to be quite litter-friendly as well. Located in the heart of Azad Jammu and Kashmir (AJK), Neelum is one of the most beautiful valleys of the region, with several brooks, freshwater streams, lush green forests, and a river. But even in a place as beautiful as Neelum River, people make sure to prevent it from being clean and green.
Recently, the UK High Commissioner, Christian Turner also called out Pakistanis for their littering habit as he packed bags of litter from Margalla Hills.
What do you think of this story? Let us know in the comments section below.