In a latest turn of events, the head of MQM Pakistan, Farooq Sattar has been injured in a road accident at Highway. He was traveling from Hyderabad to Karachi when his car lost control due to barriers near Nooriabad as reported by MQM's Khawaja Izhar ul Hassan. As a result of the accident the car rolled a number of times before coming to a halt.
All four passengers of the car including the driver and security guards were injured. Due to the bullet proof car, the structure of the vehicle remained intact and thus fortunately Farooq Sattar survived the incident.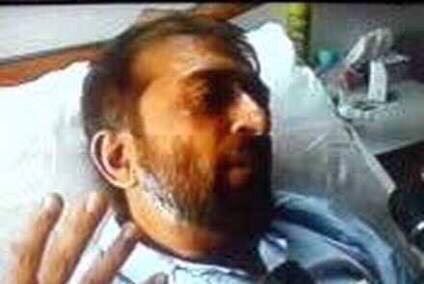 It is reported that Farooq Sattar suffered a shoulder injury and was given immediate treatment near the spot of the incident and then transferred to AO Clinic Karachi for further scans.
Pakistanis took to Twitter and gave mixed reactions with mostly prayers for the injured.
Car has destroyed. . .
it is surely not a coincident. .accident . . #FarooqSattar

— Democratic View (@ImAbdullahAskri) September 11, 2016
This isn't an accident, this is Bhaiccident #FarooqSattar

— NAFSIYAATI (@Jantar_Mantar_) September 11, 2016
No matter hw u feel abt MQM but #FarooqSattar is one of the few men who actually mean well for his country Prayers 4 his speedy recovery

— Usama A. (@usaamaansarii) September 11, 2016
#MQM Pakistan's Chief #FarooqSattar got injured as his bullet-proof four-wheeled vehicle skidded and overturned. Wish him a speedy recovery

— Kabab and Tikka ?? (@iamsyedaanny) September 11, 2016
ajj elan kiya ke khalein jama na karein MQM wale or ajj accident 🙂 #FarooqSattar

— Majid Ali shah (@IncredibleBacha) September 11, 2016
It wasn't accident #FarooqSattar deliberately did this for sympathies they knew it car is bulletproof nothing will happened guards r victoms

— Zubair Nizamani ? (@iamzubairZN) September 11, 2016
Leader of the Opposition in National Assembly, Khursheed Shah, expressed his concern regarding the safety of Dr Farooq Sattar and prayed for his speedy recovery.
What do you think? Was it an accident or an attempted murder?