Nowadays there's only one name that everyone's heard all over the place for the past few weeks. That's none other than Tiktoker sensation Hareem Shah who recently raised the bar of controversy and made it to the headline.
She has been in the limelight for her some controversial remarks and bold statements that created chaos all over social media. She's one of the most famous Tiktoker and has earned a reputation through her videos.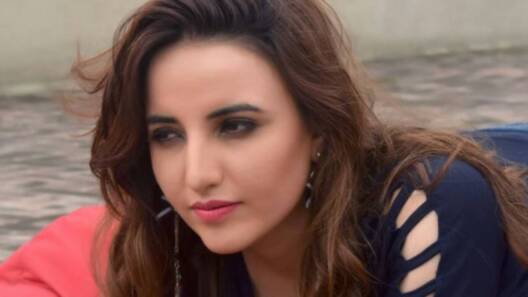 People have shown their love to her in every way and made her the star. Recently she again made it to the headline where she met one of the biggest leaders in Pakistan's political era. Founder of Muttahida Qaumi Movement (MQM) Altaf Hussain.
Hareem Shah greeted MQM founder Altaf Hussain
Altaf Hussain went on three week trial in London for one of the most controversial speeches that triggered his followers in Karachi to create a mess in the year 2016. It was chaotic all over Karachi and many of the innocent civilians died.
While leaving the court after the proceedings, Altaf Hussain waved to his people while guards covered him. Meanwhile, Hareem Shah called out to him, to which MQM founder Altaf Hussain happily responded to her give her blessings.
The video went viral in which Altaf Hussain said, "May Allah keep you happy," to which Shah inquired about his health. Hussain then added, "I pray may Almighty help you through your trying times and keep you safe from all sorts of hardships, difficulties. May God bless you and may God give you a prosperous future."
Hareem Shah has always been in touch with the political area and connected to it. Last year her controversial phone call at a show to Sheikh Rasheed.
That's not the first time she encountered any MQM member, last year she threatened Farooq Satar and Fayyaz ul Hassan Chohan to be faithful to your wives first. Her remarks created headlines and shook the internet.
What do you think of the story? Tell us in the comments section below.