Shaharyar Khan Niazi, who had served as Britain's former Deputy Head of Mission in Karachi, recently claimed that the Muttahida Qaumi Movement (MQM) leader, Altaf Hussain, had confessed in front of the British government that he worked for the Indian intelligence agency, Research and Analysis Wing (RAW).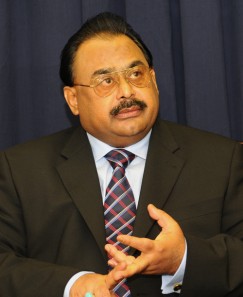 Source:- www.altafhussain.org
Niazi had worked with British High Commission in Karachi for over a decade but his most important assignment was to serve with the policymakers of the British government and MQM from 2010 until 2013. After 2013, he was promoted to the position of Deputy Head of Mission.
In an interview for a private Pakistani TV channel, Niazi revealed that Altaf Hussain admitted that he has links with Indian agency RAW. Niazi further claimed that the British government and Scotland Yard has evidence that a written agreement exists between the MQM and RAW.
"The Foreign & Commonwealth Office (FCO) is well aware of the fact that Altaf Hussain has links with RAW."
When asked about the evidence that the British have regarding this whole matter, the former Deputy Head of Mission  was reported to have said, "there is a lot of evidence, but let me share with you the most important one. Firstly, a member of Her Majesty's diplomatic service officially called on Altaf Hussain around 2011-12 and during that meeting, Altaf Hussain voluntarily confessed and accepted that he worked for RAW."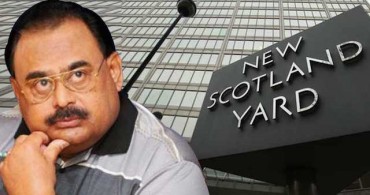 Source:- www.webjazba.com
Niazi also said that there is evidence that Altaf Hussain's team facilitated contact between the RAW and Baloch insurgents and the confessional statements by Altaf Hussein are in themselves, very important evidence that Hussein has strong links with RAW.
Niazi, went further on to say that Altaf Hussain and his team also have a Service Delivery Agreement with RAW, an agreement which tells us what Altaf Hussain and his team will and have delivered for RAW. There are even exchanges of communication, including emails.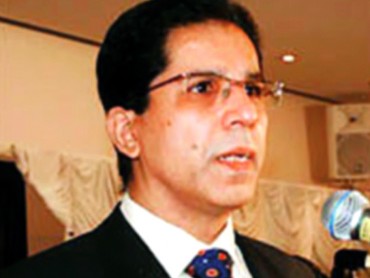 Source:- tribune.com.pk
It is worth mentioning that a lot of evidence was found by Scotland Yard during the murder investigation of Dr. Imran Farooq and the money-laundering investigation.