Question…
Have you been seeing Black and Neon helmets on your timeline lately?
Of course, you do! We can absolutely relate because we ourselves have managed to spot a great number of times when celebrities and other people appeared on our timelines showing off these stunning helmets. Obviously, the Mountain Dew branded super-cool-helmets-that-we-wish-we-could-get-your-hands-on have rattled our curiosity and we are trying to figure out WHAT IS REALLY HAPPENING?
So, it appears that something crazy is coming up and it would be on an EXTREME level, probably. Let's connect the dots here…
We know that Mountain Dew has engaged a lot of cool activities, recently
Some time ago, a bunch of offroad rally jeeps took over the streets of Lahore and we got excited! The Cholistan x Careem activity was something!
Catch the full off-roading action of Mountain Dew's Cholistan Rally in Lahore with Careem! #DarrKeAagayJeetHai #DoTheDew

Posted by Mountain Dew PK on Thursday, April 5, 2018
And, how can we forget the Mad Block Decent Party in Islamabad?
It was the biggest EDM festival the capital ever witnessed. Surely, something that got us talking about! Catch all the exciting things that happened during that day in Islamabad.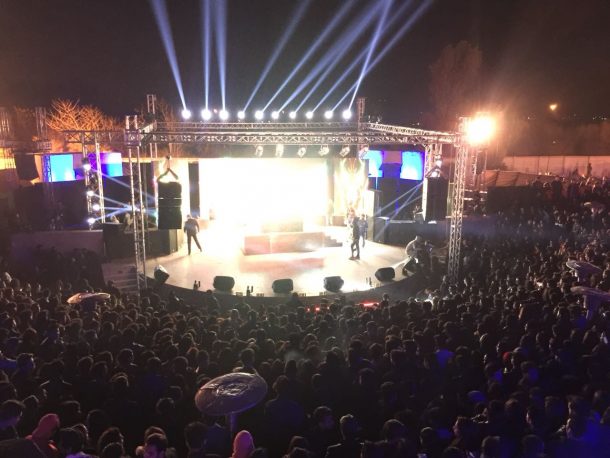 That's not all; remember the thrilling VR experience? Boy, oh boy!
So, a bunch of people had the exciting opportunity to experience things in Virtual Reality. Presented by Mountain Dew, the thrilling VR experience was just another example of the brand taking things on a whole new level!
It's not always easy to face you fears! #DarrKeAagayJeetHai #DoTheDew

Posted by Mountain Dew PK on Saturday, February 17, 2018
P.s. we can't help but marvel how amazing these black and neon helmets are!
You want one, don't you? 😉
Bottom line…
We can pretty much establish the idea that Mountain Dew does not come short of doing extreme things. Ever. We are super excited to see WHAT'S COMING NEXT because it's not going to be like anything like we would have ever expected. Plus, Mountain Dew naturally has a notion of EXTREME THRILL attributed to it… so, IT'S GOING TO BE BIG AND WE CAN'T WAITTTTTTTT!
Now it's time to make guesses and a lot of guesses. What do you think is going to happen? Comment below.