Last week, a mother of two driving along a highway near Lahore was dragged out of her car and raped by two men at gunpoint. One of the rapists has now been arrested. The Motorway rape Victim appeals to publicly hang the culprits.
Investigators say the woman left her home with her two children in Lahore. She was driving when her car ran out of fuel around 1:30 am. She called a relative and a helpline for the highway police. However, before they arrived, two men approached. They broke the car's windows and dragged the woman and her children to a field. The woman was gang-raped there.
The woman, whose identity has been kept hidden, seems to be gaining control of her senses now. And, she is now demanding justice from PM Imran Khan.
According to a Tweet by journalist Fereeha Idress, the motorway rape victim has appealed PM Imran Khan to hang her culprits publicly.
"This will be justice for me," said the woman.
The continued and added, "The CCPO questioned the integrity of my husband, my children, and myself. He has questioned my family prestige."
Comments by the CCPO Lahore Umar Shaikh suggesting that the victim of a gang rape on the motorway was to blame had spurred cries of outrage.
Talking to a TV channel he had said the victim was at fault for "choosing the route she took and not checking her petrol tank".
PM suggests rapists should be chemically castrated
PM Imran has already said that rapists should be hanged publicly. However, officials have informed him that such an act could endanger trade status given to Pakistan by the European Union (EU).
However, PM said he was also looking into the option of chemical castration instead.
Shocking 'confession' of motorway rapist
One of the two main suspects of the Lahore motorway gang-rape, Shafqat Ali, is in police custody.
Shafqat revealed that the main suspect Abid called him and one Bala Mistri, who has also been arrested, to reach Lahore for some criminal activity.
"All three of us left to commit a robbery but Bala ditched us on the way."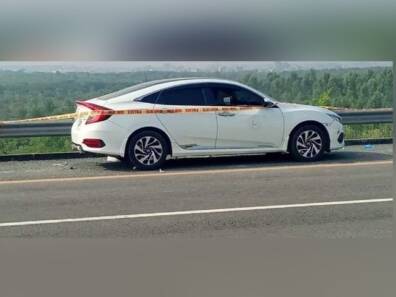 According to ARY News, Shafqat told investigators they were intoxicated at the time of the incident. Initially, their plan was to do a robbery only.
"Abid smashed the windows and injured his hand in the process," Shafqat said. He added, after looting the victim they decided to sexually assault her.
"We decided to bring her off-road and after stiff resistance, took away her children to the nearby bushes so she would follow."
Shafqat said, "As expected, the woman followed us off the main road where we raped her."
The woman has also revealed haunting details of what she went through on that dark night. Meanwhile, a search operation is still on to arrest the main suspect of motorway gang-rape case, Abid Ali. Punjab CM has also announced Rs2.5 million reward for any information leading to his arrest.
What do you think of this story? Let us know in the comments section below.