Abid Ali, the main accuse in Motorway gang-rape case, has dodged police for the third time. He fled from the scene after avoiding police in Nankana Sahib on late Thursday night.
According to the reports, the accused Abid Ali came to the house of his sister-in-law in Nankana Sahib in the afternoon. On getting information, police did a search operation. However, Ali fled the scene. Kishwar, his sister-in-law, has been taken into custody by the police.
She revealed that Ali came to her house after disguising himself, adding he has shaved his face. It was the third time in the past 10 days when he managed to escape.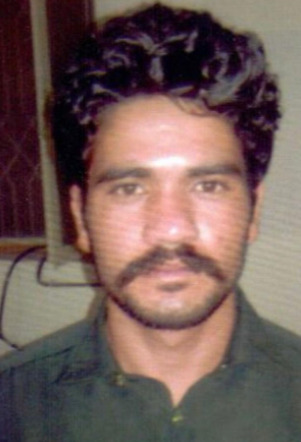 Earlier on Wednesday, Ali was able to avoid being arrested when law enforcement agencies conducted a raid in Raja Jang area of Kasur. The police raided after being informed about the arrival of Ali. The accused came in the area but on suspicion of police presence fled into the fields.
Police arrest five relatives of Abid Ali for interrogation
A heavy contingent of police personnel conducted a search operation for five hours but the accused managed to escape from there. However, the police had arrested five relatives of Ali from Kasur for interrogation. It said that two cousins, a woman, and two other relatives of Ali are among the arrested. He had contacted the relatives two days ago. The police will do further investigation to get evidence.
A few days ago, 26 teams formed to trace the culprits have failed. The police could not find the accused even at the hideouts pointed out by the arrested accused Shafqat and Balla Mistry. His Computerized National Identity Card (CNIC) is also now blocked.
Two DSPs have been appointed for the arrest of the accused Ali. According to the police, only an officer of the inspector rank could investigate the Anti-Terrorism Act sections and a sub-inspector has no authority to do so. Police say that Shafqat was sent to jail for identification. The victim will have to visit the jail for identification.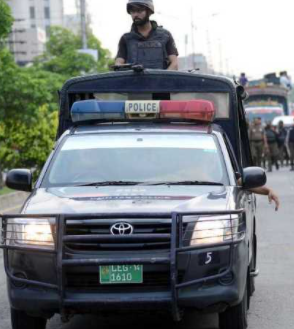 Who is Abid Ali?
The Lahore motorway incident accused Ali is a proclaimed offender with a criminal record. According to Lahore Police, he is also a paid killer. Besides working as a shooter, he is also in touch with various absconders. Previously, Ali was arrested four times for his involvement in various criminal activities.
Abid Ali, 27, is a resident of Fort Abbas, a town in Bahawalnagar. In 2013, He had raped a mother and daughter. The police said they also found Ali's DNA in the 2013 data samples.
What do you think of this story? Let us know in the comments section below!