Look around you and the kind of world you are living in. You must notice the pace of life, the increasing demands of efficiency driving every resource and casting upon every system that is leading to build a better world. A smarter planet is where it all comes within a feasible reach and the systems built upon an ideal account for the most efficiency and integrity in operations.
Life has substantially advanced from what it was like a few years ago. The world keeps getting smaller, meaning that distances are being narrowed, resources are widely allocated, demand is surging and the need to outsource within and beyond parameters has become an integral part of today's life.
In such times, time cannot be compromised. Competition is nail-biting and the need for maximum efficiency is an epitome all business ventures, all technological systems and all emerging ideas are comprehending precisely.
In the thick of it, systems that are being built still not qualify exactly being the best and most resounding solutions out there. The one's to stand-out certainly have the outstanding features that are hardly compiled by others.
Presenting an outstanding piece of technology, a device that apprehends towards the very idea of providing efficiency in a far advanced and efficient world and what is the future – the new Moto Z smartphone.
Let us find out what makes Moto Z precisely the device hailing the future of smartphone devices!
The new Moto Z was officially launched in Pakistan on Sunday, 19th of February. It is the next level smartphone that will change the way you look at smartphones and make use of them.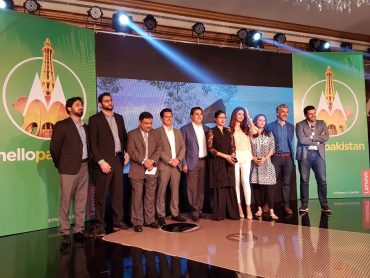 A digital world in your hands
Perhaps the most anticipated features entailing with the new Moto Z are its modifications. Presenting Moto Mods™ that transform your device into a completely digital system and allow you to integrate your device to carry out things you possibly never thought you could.
Moto Mods™ feature interchangeable backs that attach to your Moto Z device onto powerful magnets incorporated on the back. Your wildest fantasies of optimization your smartphone into a whole digital apparatus has become a reality.
The add-ons include the following:
1. Hasselblad True Zoom: This modification works with any Moto Z smartphone. It entails 10x optical zoom in its mod camera that can capture high-resolution photos from any distance without compromising the resolution. It also has a Xenon flash that allows you to capture blur-free photos under a well-defined lighting ambiance. In addition, ease of control for enhanced shooting and a better result promised with an appropriate level of brightness and image quality. You can also share photos with your friend and family while you are living the moment, and yes… photos are automatically backed up.
2. Moto Insta-Share Projector: This bad boy turns any flat surface into a huge 70″ projected screen instantly. But this does not mean you drain your battery and to cover up, you have an extra hour of screen time. So, you can watch more before your battery dies. This sleek projector can be taken anywhere and it can project at any angle and at any time you want. You can watch videos, photos or your favorite matches on a big screen. All thanks to your Moto Z and Moto Mods™
3. Incipio OffGRID™ Power Pack: With up to 22 hours of battery, there's no chance you could run out of battery. It can charge automatically at the precise times to increase battery time by 20%. It doesn't look like an ugly attachment to your sexy smartphone because it contains design editions by Kate Spade New York & TUMI. It comes in two tiers including the one with wireless charging.
4. JBL SoundBoost | Speaker: This one gives your phone an out-of-this-world sound. It is hassle free as it does not require any pairing. Just snap it and bingo! Once again, battery not compromised as the mod alone has a 10-hour battery life. Should a call come through on your phone, answer it and hear it in a clear, loud and enchanting sound.
Moto Z runs by the merit of all-in-one
The new Moto Z is exactly built on the idea of scrutinizing personalization and usage of technology a bit more individually. When your smartphone comprises of all modifications that you can equip, not to forget they are state-of-the-art in quality, something that you would scramble to question upon come across the Moto Mods™.
It is a perfect blend between ease of access and quality supremacy. Without the ridiculously cheap price, Moto Mods™ come in, you better get this in mind that you are in for a treat.
Here we are, unveiling the new Moto Z!
General specifications:
NETWORK: GSM / GPRS / EDGE (850, 900, 1800, 1900 MHz) UMTS / HSPA+ (850, 900, 1700, 1900, 2100 MHz) 4G LTE (B1, 2, 3, 4, 5, 7, 8, 12, 17, 20, 25, 28, 38, 40, 41)
OPERATING SYSTEM: Android 6.0.1 (Marshmallow), upgradable to Android 7.0 (Nougat) – with Android 7.0, it incorporates Daydream for Google™ virtual reality experiences
BODY: 6.04 x 2.96 x 0.20″ – dimensions
136g – weight
COLORS: Black with Lunar Grey trim, Black front lens
PROCESSOR: Motorola Mobile Computing System, including Qualcomm® Snapdragon™ 820 processor with 1.8 GHz Quad-core CPU and Adreno 530 GPU Natural Language Processor
Contextual Computing Processor
DISPLAY: 5.5" AMOLED – size
1440p Quad HD (2560 x 1440) 535 ppi – resolution
Corning® Gorilla® Glass – screen protection
REAR CAMERA: – 13 MP
                                  ƒ/1.8 aperture
Optical Image Stabilization (OIS)
Laser Autofocus
Zero Shutter Lag
Color Correlated Temperature (CCT) flash with dual LEDs
1.12um pixel
Professional mode
Quick Capture
Best Shot
Scan barcodes, QR codes and Business cards
Google Photos integration with free original file size backup for two years
Shutter button or tap anywhere to capture
8X digital zoom
Burst mode
Night mode
Auto HDR
Closed loop processing
Panorama
Tap to focus & exposure
Video Stabilization
1080p HD video (60 fps)
4K video (30 fps)
Slow Motion video
Video HDR (1080p and 4K)
FRONT CAMERA – 5 MP
                                  ƒ/2.2 aperture
Wide-Angle lens
Flash
1.4um big pixel for better low light
Auto Night mode
Beautification software
Professional mode
MEMORY: 4 GB RAM
STORAGE: 64 GB (Internal), microSD card supportable (up to 2 TB)
CONNECTIVITY: Moto Mods™ connector
USB-C port for headphones, charging and data transfer
3.5 mm to USB-C headphone jack
Nano sim
NFC
Bluetooth version 4.1 LE
802.11 a/b/g/n/ac 2.4 GHz + 5 GHz with MIMO – Wi-Fi
SOUND: Front-ported loud speaker
4-Mics
BATTERY: Mixed usage up to 30 hours (2600 mAh)
TurboPower™ for up to 8 hours of power in 15 minutes of charging
SENSORS: Fingerprint reader
Accelerometer
Ambient Light
Gyroscope
Hall Effect
Magnetometer
Proximity
VIDEO QUALITY: 1080p (60 fps); 4K (30 fps)
LOCATION SERVICES: A-GPS
What makes it an integral part of your daily life?
With so much combining into a simple user interface and at the remarkable ease of access, there is nothing more you could ever imagine from a smartphone.
You can reach maximized efficiency in a whole minimized user experience due to the integrated add-ons and modifications with the Moto Z. Everything is away just a few snaps and a run of your fingers – imagine that.
All-in-all, with so much to offer, it does not compromise its intrinsic efficiency of being a pure smartphone. It does come handy due to the technologically advanced modifications and the advanced features, yet it does not compromise in other areas as an opportunity cost of integrating the incredible modifications.
There are unlimited possibilities with the new Moto Z and just realize it is all within reach, pruned into sleek & stylish, ultra-thin smartphone.
With this smartphone, you can rather allocate your maximum focus on creativity, innovation, setting remarkable standards within your projects and what not…
How do you find the new Moto Z? It is absolutely a breathtaking phone once you get into your hands. Surely, once can be easily appealed towards it and can't get enough of it.