Some of these moments (embarrassing mostly) caught attention on social media worldwide and made the year memorable for the country.
Since the year is now over, let's relive those moments and feel a little proud and awkward at the same time ;
1. Pakistani Tom Cruise
A tweet went viral having the picture of  a Tom Cruise lookalike in the Pakistan Air force. His name is Yasir Mudassar, a JF-17 pilot in Pakistan. Yasir was photographed while briefing Tehmina Janjua, Pakistani Ambassador to Italy about the aircraft during the Paris Air Show.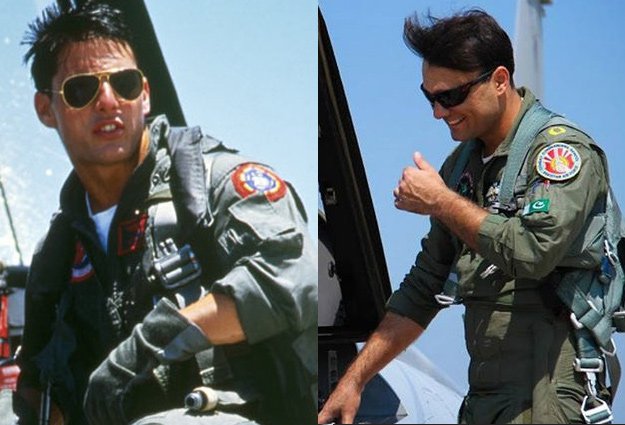 source: twitter
2. Komal Rizvi Selfie
Never gets old! Komal Rizvi's essential source of popularity (read shame) of all time. To date, people created memes using the selfie for a good laugh.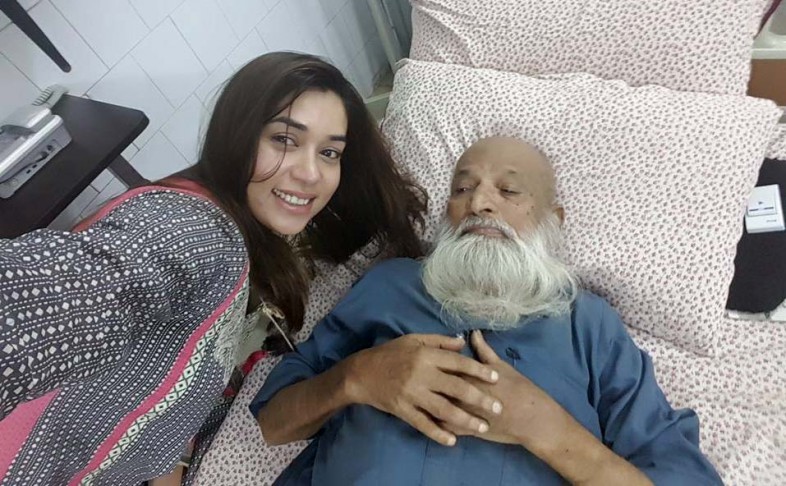 source: Facebook
3. Imran & Reham's Wedding Pictures
Imran and Reham, who are no longer a couple were indeed the talk of the town for 2015. First their nikkah pictures went viral on the internet and then soon after their divorce, the pictures were seen all over on social media once again!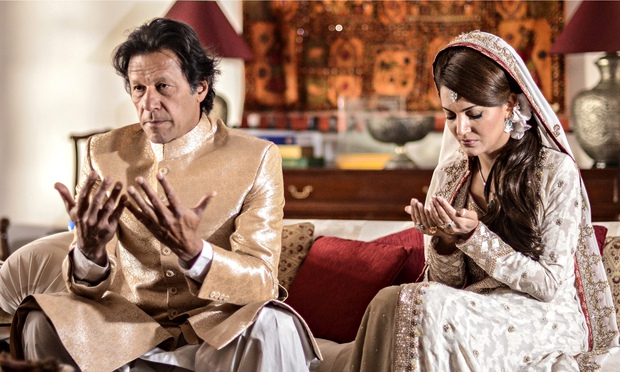 source: telegraph
4. Maid's Inhumane Treatment by the Employers
The images of family mistreating their maids went viral in Pakistan. Everyone condemned it, and debated over the fact that justified behavior should be acquired towards the poor. In the image the maids are made to sit facing the wall so they can't see the family eat their luxurious meal.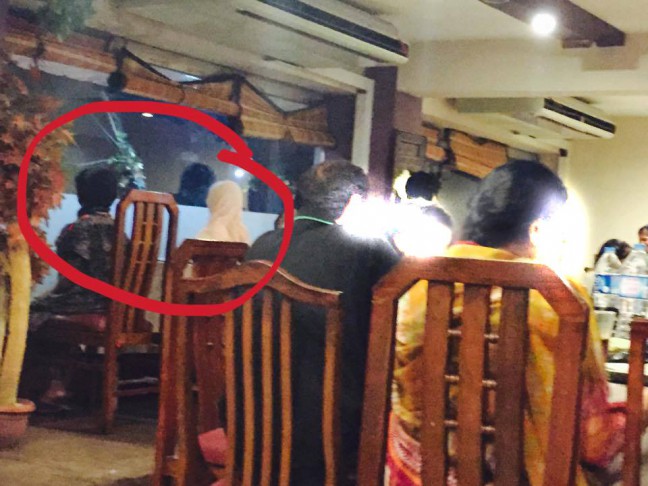 source: Facebook
5. Nusrat Fateh Ali Khan Doodle
Google, remembering Pakistani legend Nusrat Fateh Ali Khan on his 67th birthday, made his doodle. It was indeed one of the greatest things to remember from the year.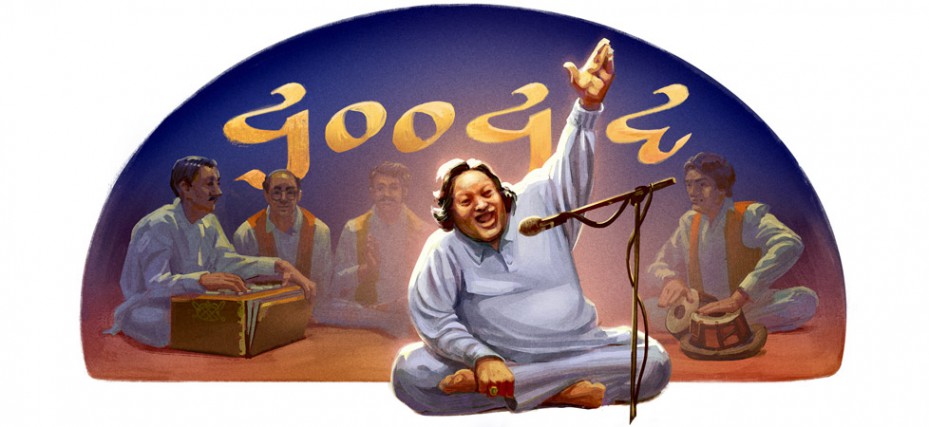 source: google
6. Ayaan Ali case pictures
Ayaan Ali was held in a case of money laundering and was sent to jail on a judicial remand. She visited the court for every hearing with style and beauty.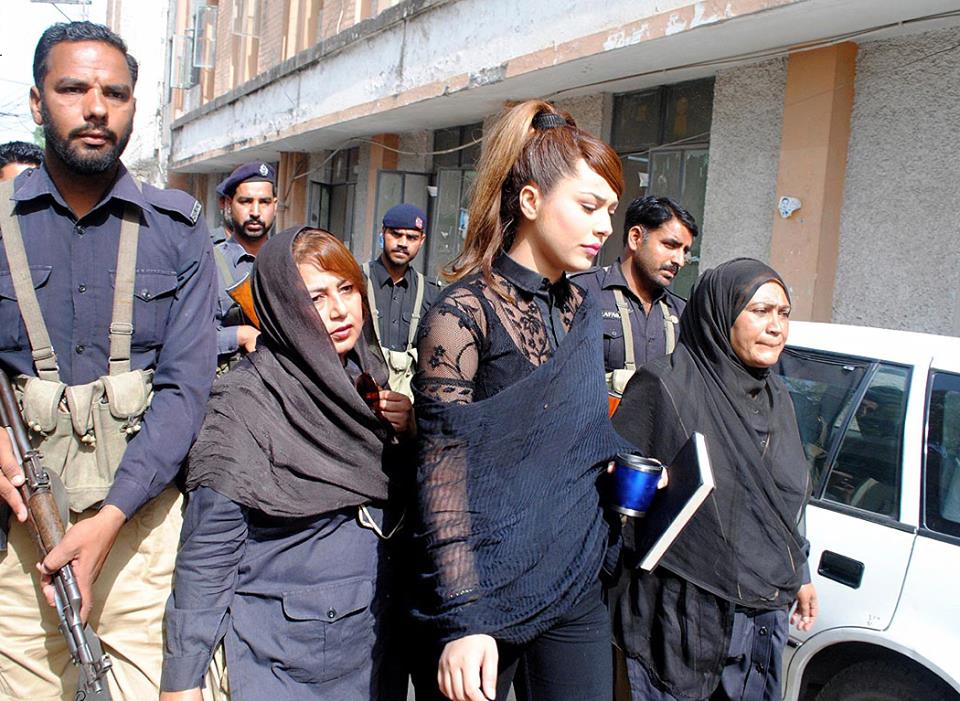 source: newspk
7. Wahab Riaz's Magic Spell
Wahab Riaz's aggressive balling against Australia's Watson became a silver lining. His balling attitude won everyone's heart and became a twitter hashtag #WahabRiaz too.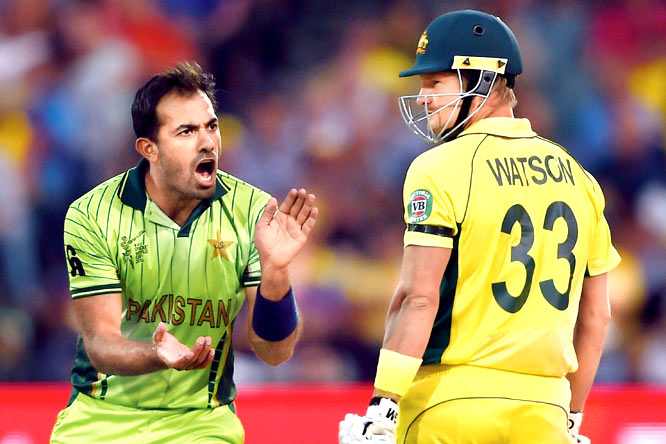 source: twitter
8. Nawaz Sharif & Modi's "Love Bond"
Modi's recent surprise visit to Lahore, his gift for Nawaz Sharif and their hand in hand walk grabbed attention in world politics and beyond.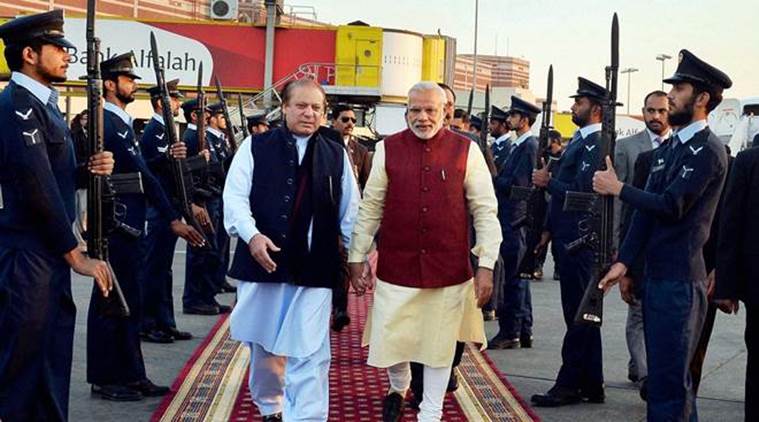 source: indianexpress
9. Mobilink's Controversial Advertisement
Mobilink's Urdu Newspaper Ad of Nargis Fakhri holding a Jazz-X phone is what everyone is talking about these days. It raised essential questions regarding indecency and objectification of women in Pakistan.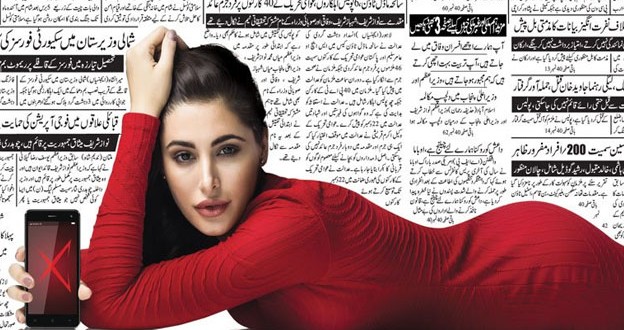 source: Mobilink
10. Ufone's Hilarious Comeback
Marketing Guru Ufone responded to Mobilink's newspaper Ad with Faisal Qureshi lying in the same pose as Nargis Fakhri.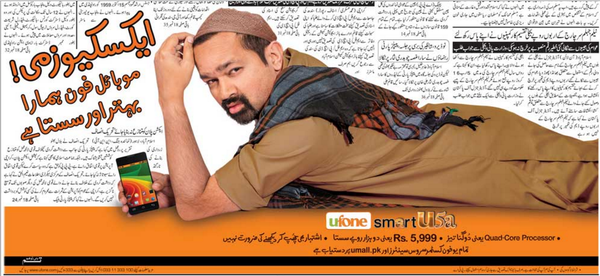 source: Ufone