Disclaimer*: The articles shared under 'Your Voice' section are sent to us by contributors and we neither confirm nor deny the authenticity of any facts stated below. Parhlo will not be liable for any false, inaccurate, inappropriate or incomplete information presented on the website. Read our disclaimer.
We all go through difficult phases in our lives. In fact, some seem as if they are impossible to overcome and move past. But we forget what Allah has mercifully sent down to us an assurance. Along with this, there are many popular and powerful dua for miracle and life-changing duas that help you in your tough days.
"Allah does not burden a soul beyond its capacity." [Holy Quran; 2:286]
Despite all our efforts there naturally comes a point where a sense of hopelessness lingers. Trust me, I've been at that point plenty of times as life threw its curve balls my way! So today,
Most Powerful Dua For Miracle:
I'd like to share with all of you a powerful dua for miracle that I can without a doubt say is miraculously effective.
Namaz e Tahajjud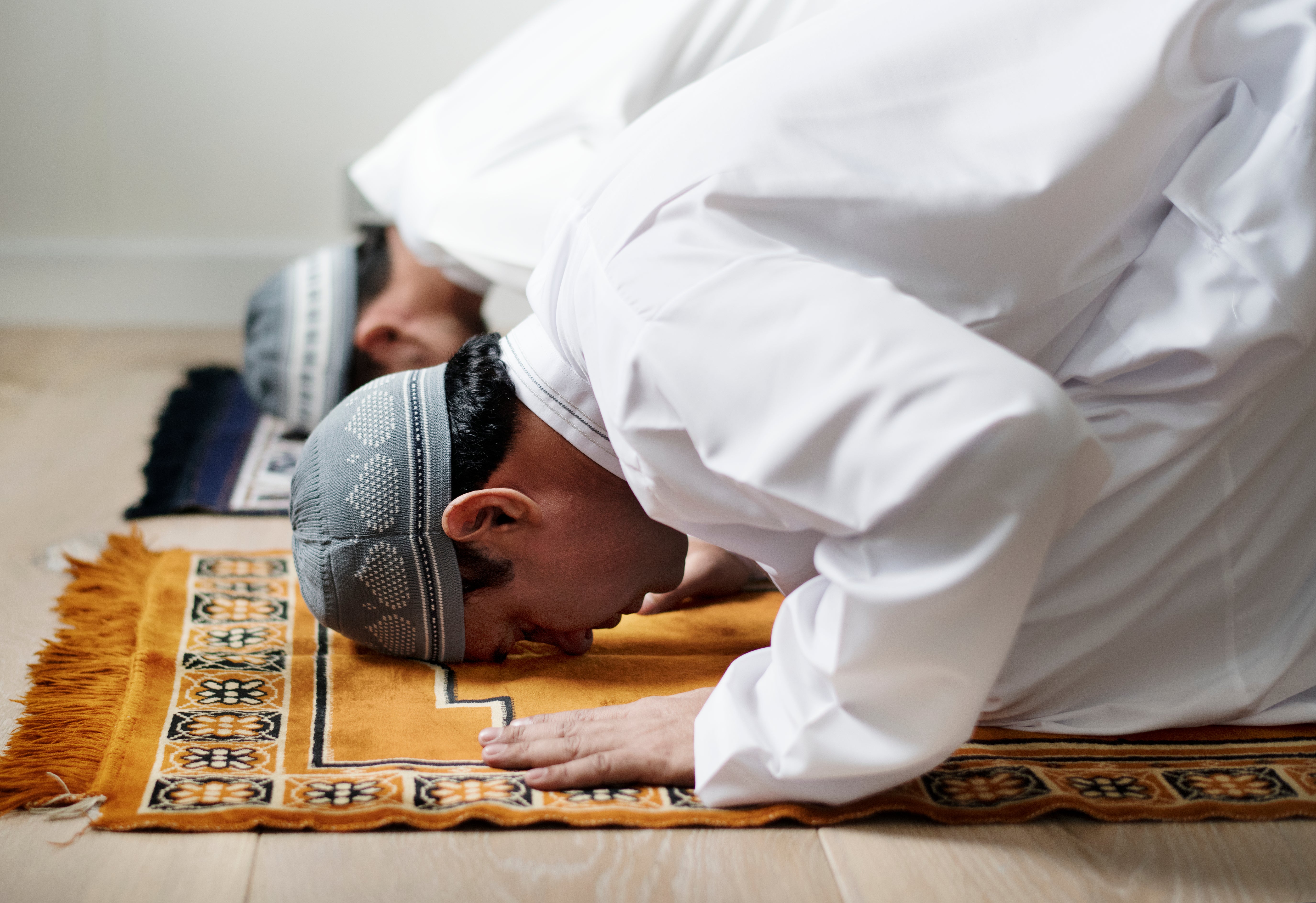 The salah of Tahajjud is a spiritual prayer that can be said to be the ultimate form of communication between you and your Rabb. It allows you to mentally be at peace that after performing such a powerfully spiritual act, either your prayers will be answered, but if not, then you'll surely be guided by Allah towards what is best for you.
Although Tahajjud can be performed after Isha prayers, it is recommended to be done in the third-half of the night, just before Fajar. There are two methods of praying Tahajjud, the longer one, and a shorter form. It is one the best powerful dua for miracle.
I know it's difficult to wake up from deep slumber for Fajar, but if you can wake up for 5 minutes for Fajar before you start your day, why not wake up a few minutes earlier to perform Tahajjud? If you choose to perform the shorter method of Tahajjud it takes merely 15 minutes. Basically, taking out 20 minutes out of your entire day at the specific recommended time just before dawn is what can turn your entire life around!
Here's how you can perform the shorter method Tahajjud:
Namaz e Shafa
It has two rakats. In the first rakat, after Surah Fatihah recite Surah al-Ikhlas or Surah al-Falaq. In the second rakat, recite only Surah Fatihah and Surah al-Nas and finish the namaz. Qunoot is not recited in this namaz. After finishing the namaz, recite Tasbeeh e Janab e Fatima (34 times Allah hu Akbar, 33 times Alhamdulillah, 33 times SubhanAllah) and supplicate to Allah. The supplication will be surely granted for this is the right time for the grants of prayers. Then after performing Sajdah Shukr recite Namaz e Witr.
Namaz e Witr
This namaz has one rakat. In this prayer recite Surah Fatihah the Surah al-Ikhlas, Surah al-Falaq, Surah al-Nas three times each. Then raise your hands and recite the following Qunoot.
LAA ELAAHA ILAL LAAHUL HALEEMUL KAREEM, LAA ELAAHA ILAL LAAHUL A'LIYYUL A'ZEEM, SUBHAANAL LAAHE RABBIS SAMAAWAATIS SAB-E' WA RABBIL ARZEENAS SAB-E' WA MAA FEEHINNA WA MAA BAYNAHUNNA WAMAA FAWQAHUNNA WA MAA TAHTAHUNNA WA HOWA RABBUL A'RSHIL A'ZEEM WA SALAAMUN A'LAL MURSALEENA WAL HAMDO LILLAAHE RABBIL A'ALAMEENA YAA ALLAAHUL LAZEE LAYSA KAMISLEHI SHAY-UN WA HOWAS SAMEE-U'L BASEERO WA SALLE A'LAA MOHAMMADIN WA AALE MOHAMMAD.
It is also recommended, during Qunoot, to weep or even try to weep out of fear Almighty Allah and fear of His chastisement. It is also desirable to pray Almighty Allah for the good of one's brethren-in-faith, whether dead or alive, in the following words:.
'ALLAAHUMMAGH FIR LE HAAZAA……
It is also highly advisable to repeat the following imploration seventy times and, meanwhile, raise the left hand for supplicating and count with the right hand:
ASTAGFERUL LAAHA RABBI WA ATUBO ELAYHE.
After that say the following supplicatory prayer:
RABBIGH-FIR LEE WARHAMNEE WA TUB A'LAYYA INNAKA ANTAT-TAWWAABUR RAHEEM.
You may then prostrate yourself and accomplish the prayer. After the accomplishment, you may say Tasbih al-Zahra. After that, you may say the following:
AL-HAMDO LE-RABBIS SABAAHE AL-HAMDO LE-FAALEQIL ISBAAHE.
Dua e Hazeen
It is also highly advisable to say the following supplication prayer, which is called Dua e Hazeen (The Supplication of the Sad).
O Allah bless Muhammad and his family.
I whisper unto You O One Who is present in every place so that You may hear my call for surely my sin is excessive and my shame is less My Master, O my Master which of the terrifying states shall I remember and which of them shall I forget for if there was nothing except death it would be enough then what about after death greater and much worse? My Master O my Master up to when and till when will I say, I am to blame, again and again, but then You do not find any truth or loyalty in me? I call for help and I call for help, O Allah from desires which have overpowered me and from the enemy which has pounced on me and from the world which attracts me and from the soul that leads towards evil except that on which my Lord has mercy (12:53)
My master O my master if You have had mercy on the likes of me then have mercy on me and if You have accepted from the likes of me then accept from me O One Who accepts the early morning prayer accept me, O One who, I still know only good from Him O One who nourishes me with blessings morning and evening have mercy on me when I come to You alone, my glance fixed on You my actions carried on my neck When all of creation will withdraw away from me yes, even my father and mother and those for whom I worked and struggled then if You will not have mercy on me who will give me solace from the loneliness of the grave and who will make me speak when I am alone with my deeds and when You will ask me about what You know better than me? Then if I say yes (to my sins) where will be the escape from Your Justice? And if I say I did not commit it You will say was I not a witness to you? So (I beseech) Your Forgiveness Your Pardon O my master before the wearing of the clothes of Hell Your Forgiveness Your Pardon O my Master before the Hell and the Fire Your Forgiveness Your Forgiveness O my Master before the hands are tied to the necks O the most Merciful and the best of Forgivers.
You may then prostrate yourself and repeat the following five times:
SUBBOOHUN QUDDOOSUN RABBUL MALAAA-EKATE WAR ROOH.
Recite Ayatul Kursi
Then again recite five times
SUBBOOHUN QUDDOOSUN RABBUL MALAAA-EKATE WAR ROOH.
So These are the most powerful dua for miracle which helps in solving many problems.
Read Also: 9 Essential Duas For Hajj You Need To Know About