Morocco has done it and sent Spain to their home in the final penalty shootout. Throughout the 90 minutes, Spain couldn't find the net and Morocco defended like real soldiers.
It was a historical win for the Morocco team and fans. As the stadium was filled with red t jerseys and flags. Fans were screaming and applauding for Morocco.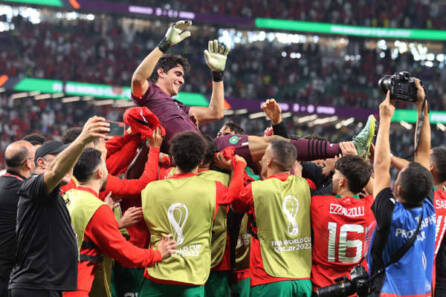 Yassine Bounou was the star of the evening, saved three consecutive penalties, and sent his team to the quarter-final stage.
Morocco Beats Spain And Makes Place In Quarter-Final Stage
Morocco undoubtedly played in a better form than Spain. There was no dynamic in Spain's gameplay throughout the match.
There were chances from both ends, but Spain was the most favorite and experienced with young players.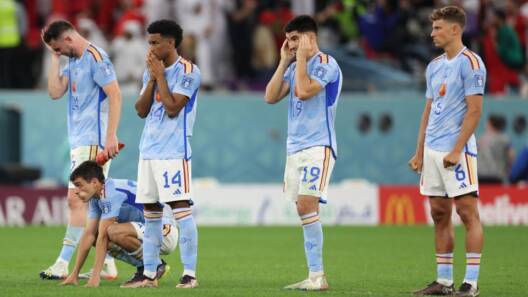 Spain lost against Japan in a group stage which knocked out Germany as well. The same kind of game they have exhibited last night. When the penalty shootout was held, no one thought that Spain would struggle that much and wouldn't be able to find a perfect spot.
Hakimi came in to take the decider penalty, he did a sloppy chip and made it clear path for his side to face Portugal in the quarter-final.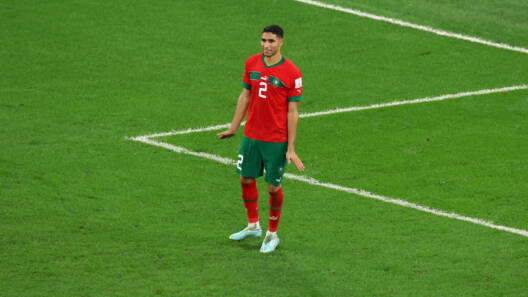 This will be the first time the Atlas Lions will feature in a World Cup quarter-final.
Spain were criticized by many journalists, experts, and former players for their unprofessional gameplay.
Criticism Over Spanish Side
Guillem Balague, a Spanish football journalist told "I could see it coming for Spain.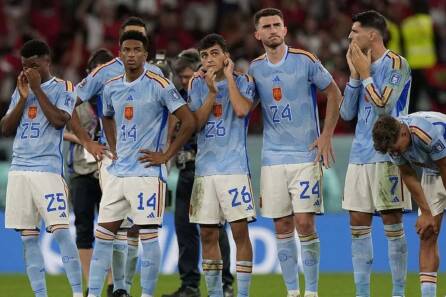 Spain were not in the right dynamic. Morocco played better because they were closer to their game plan. The problem is that Spain has got one way of playing and that is it.
It works well against bigger teams but against teams like Morocco – fingers crossed we don't concede in a counter, fingers crossed we don't concede at a set piece, and fingers crossed something benefits us."
What do you think of the story? Tell us in the comments section below.