Throughout the course of this year, Pakistan's economic crisis has remained a major topic of discussion. The rise in prices and the government's inability to take fruitful action has made many people concerned about the future. The critics blame the decision making of this government. While the government defends its stance saying, difficult steps must be taken to get out of this turmoil.
Whatever the reason there is no denying the fact that indeed this country and its economy are in need of a major turnaround. This year has been very tough, to be honest. After all of that what is going on and what has happened, to our relief, the patience is finally paying off. There are some signs of improvement. The recent upgrade in the Moody's credit rating for Pakistan can be seen as one of those signs.
Moody's upgrade and its significance:
Moody's investor services often referred to as Moody's is a bond credit rating services based in the United States. Moody's is a leading provider of credit rating, research and risk analysis. On Monday, they raised Pakistan's economic outlook from "Negative" to "Stable". Their findings are based on the back of the country's reforms supported by the IMF program.
This improvement in the country's credit rating was also appreciated by the US. In a tweet posted by the state department, Acting Assistant Secretary for South and Central Asia Wells appreciated this improvement.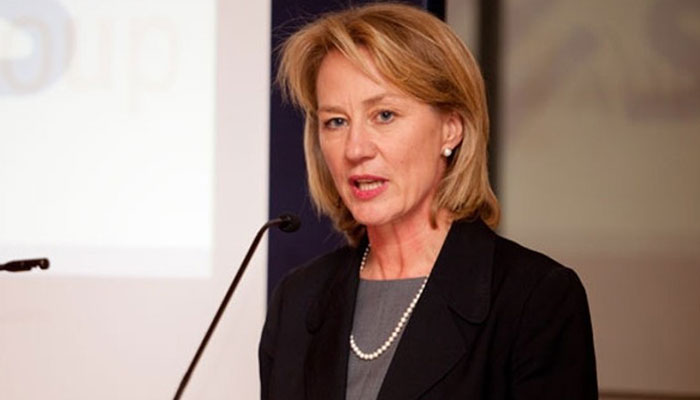 This is what the tweet said:
Pleased to see that @MoodysInvSvc has revised Pakistan's credit outlook to stable thanks to @FinMinistryPak's reform efforts and IMF program. With bold economic reforms, Pakistan can boost growth, attract private capital, and expand exports. AGW

— State_SCA (@State_SCA) December 3, 2019
Recently Moody's had also identified the performance of the Pakistani Stock Exchange in the current regime. The increase in the credit ratings and the attention by foreign interest can literally do wonders for the future. CPEC is already in full motion and now this. The achievement will certainly allow foreign investors to have a go in this once unpredictable market. Moody's also appreciated the State Bank Of Pakistan for adhering to its commitment of a floating exchange rate since May 2019.
However, the country's credit rating remained unchanged at B3. The agency said that the improvements in the balance of payments are the primary driver of the ratings. They also added that foreign exchange buffers would also take time to rebuild. Despite some blockades along the way Pakistan seems to be headed on the right path. There is however still a long way to go.
Pakistan's foreign exchange reserve adequacy still remains low. Over the past few it foreign exchange reserves have fluctuated to around 7 to 8 billion dollars only. This amount is only sufficient to cover 2 or 3 months of the national imports. The upgrade in credit rating will, however, attract foreign investment.