Just 3 days ago, Coke Studio's sensational singer Momina Mustehsan was named Pakistan Super Leagues (PSL) first edition winning team Islamabad United's Empowerment Champion.
A game of cricket alongside this beauty? My Oh My.
After the singer made her Coke Studio debut earlier this year, Momina has been the buzz of the entertainment industry ever since. Following her contribution in different social activities, including United Nation's #BeatMe campaign, PSL's Islamabad United made her Empowerment Champion.
In short, Momina Mustehsan will be the marketing face of the champion team for this year. She will participate in the social channels and marketing of Islamabad United and will make appearances in campaigns and events related to the team as well.
United We Win! @isbunited ???? pic.twitter.com/SlCQByCZ5r

— Momina Mustehsan (@MominaMustehsan) December 3, 2016
The owner of Islamabad United, Amna Naqvi shared that the reason Momina Mustehsan was signed for this prestigious position was because the team feels the need fostering positive mindsets in Pakistan. Given how Momina is actively participating in social awareness events, she fits the description perfectly.
Momina, welcome to the Islamabad United family as our Empowerment Champion! @MominaMustehsan @IsbUnited @AliNaqvi808 https://t.co/tijh6e6IDI

— Amna T Naqvi (@AmnaTNaqvi) December 3, 2016
Momina shared immense joy after becoming a part of Islamabad United. "I feel honoured and inspired by this opportunity to aid in advancing gender equality in Pakistan. The vision that Islamabad United have for social issues, particularly with their Empowerment Programmes is something I feel strongly about, and look forward to contributing to." said Momina.
In addition to this, Islamabad United and Australian international cricketer Shane Watson congratulated Momina Mustehsan on joining the team. Momina shared Watson's congratulation message on her Instagram profile.
Just look at how cute Shane Watson looks in the video. His smile…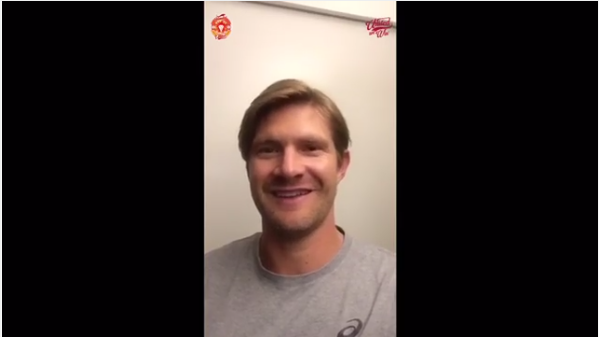 And when he says Afreen Afreen and "say yes to girl power"…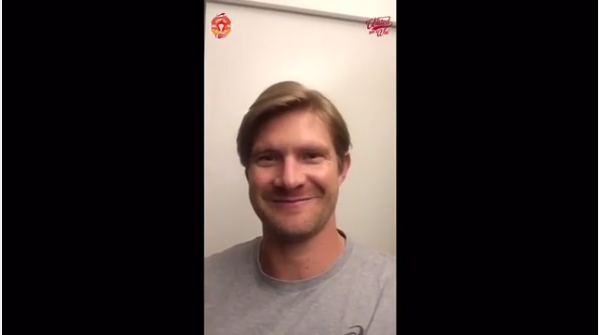 Shane Watson was a part of Islamabad United last year as well and has high hopes for his old team.
Surely, this year's PSL will be as thrilling as last year's edition. The teams are in good position and Islamabad United will be defending their title this year. Cricket fans all around the world are looking forward. It is a thrill to see how cricketers from different teams are playing under the cities of Pakistan!